Our evaluations and opinions are not influenced by our advertising relationships, but we may earn a commission from our partners' links. This content is created independently from TIME's editorial staff. Learn more.
Whether you're just starting out on your running journey or you're a full-on marathoner, one thing you might be searching for is the best running shoes for men or the best running shoes for women. No matter how much you love a given pair, it's recommended you switch them out every 300-500 miles. This could be more or less, depending on the shoe, however, Alexandria Williams, Road Runners Club of America's certified running coach and director on the board of the National Black Marathoners Association, notes that replacing your shoes when they show signs of significant wear can help maintain proper support and cushioning. 
While there's no shortage of running shoe brands and styles on the market today, knowing which is the best option for you can be challenging. There isn't a one-size-fits-all shoe that works for every runner. The best style of running shoe works with your individual foot, running gait, and running style, explains Cortney Logan is a running coach and founder of Run Sweat Sip. "Shoe 'anatomy,' if you will, is very important and personal for each runner as they have specific needs and wants that they are looking for in a shoe," she says. "Whether it be for speed work a runner may want a minimal/lightweight shoe, but if for endurance, a runner may want a more supportive shoe."
Our top running shoe brands picks
Established in 1914, Brooks is one of the oldest running shoe companies. They are still popular among all kinds of runners, from leisurely joggers to competitive marathoners. They're best known for being ultra supportive and providing shock-absorption at the max. Some of their most beloved styles make you feel like you're running on clouds. 
Good to know:
Most popular models: Brooks Ghost, Brooks Adrenaline GTS and Brooks Glycerin
Best for: Runners hoping to reduce the pressure placed on their joints and for optimal comfort 
Price range: $70-$160
What we like:
They provide ample cushioning and shock absorption
They cater to a runner's foot: narrow, regular and wide
They offer a zero-risk, 60-day run trial 
What we don't like:
They tend to be heavier than other brands
They don't cater well to younger generations
Asics has held the top spot for running shoes since the mid 20th century, as one of the first few brands to launch innovative technologies focused solely on performance. They remain reliable, comfortable, and functional, which is why they're so popular today. 
Good to know:
Most popular models: Asics Gel-Nimbus, Asics Gel-Kayano, Asics GT-2000
Best for: Runners seeking ample cushioning and support, especially overpronation
Price range: $50-$200
What we like:
They have a long-standing history in the market
They're versatile
They offer maximum comfort
What we don't like:
They no longer launch new technologies as frequently 
They have a tighter fit than their competitors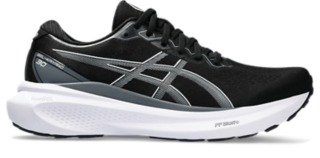 Around the exact same time that Asics was being developed, so was Adidas—a German-based company that has a bit of a shady history, having been founded by a member of the Nazi party. The Adidas we know and love today has a new identity and is beloved for its innovative running technologies. Adidas sneakers are known for their comfortable fit, excellent cushioning, and durable materials, notes Williams. 
Good to know:
Most popular models: Adidas Ultra Boost, Adidas SolarBoost, and Adidas Adizero Adios
Best for: Runners looking to compete in races and competitions
Price range: $50-$200
What we like:
They have a comfortable fit with lots of cushioning
They're durable and hold up over time
They're beloved by top athletes
What we don't like:
Their shady history
They can be a bit heavier than other running shoes
Founded in the 1950s in England as a running shoe company, Reebok has come a long way in its development and remains a major player in the running shoe category. Its running shoes offer ample support with innovative technology all at an affordable price. Reebok also has some of the most stylish running shoes on the market today. 
Good to know:
Most popular models: Reebok Zip Dynamica, Reebok Floatride Energy 5 Adventure, Reebok Nano X3
Best for: Long-distance runners and trail runners
Price range: $50-$120
What we like:
They're affordable
Many of their designs are waterproof 
What we don't like:
Some reviewers feel their shoes are on the heavy side
For a relatively newly launched running shoe brand (2009), Hoka has risen the ranks and doesn't appear to be going anywhere anytime soon. "Hoka was initially popular with runners, especially trail runners, who wanted a more padded shoe offered through a new type of EVA foam," explains Amie Dworecki, BS, MA, MBA, a running coach. "Now, they provide a well-rounded selection of shoes for runners looking for a soft feel that is still lightweight." 
The Clifton 9 works well as a daily running shoe. It provides plenty of cushioning while still being lightweight. While comfortable, some runners find it clunky for speedwork. If speedier runs are your thing, try the Hoka Mach 5, with dual-density cushioning and a meta-rocker sole shape that gives good energy return. While some may enjoy the responsiveness, others may feel the firmness compared to the brand's most plush models.
Good to know:
Most popular models: Hoka Clifton 9, Hoka Bondi 8, Hoka Mafate Speed 4, Hoka Mach 5
Best for: Runners looking to gain speed and enhance performance 
Price range: $50-$200
What we like:
Their dual-density cushioning
Their meta-rocker sole shape that gives good energy return
They minimize common foot ailments
What we don't like:
They're expensive 
They're not sweat wicking
They have a bulky fit
Skechers were the shoe of the 1990s, having been founded in 1992; however, it wasn't until the millennium that they entered the performance running shoe market, creating their GoRun shoe line in 2011. "The company added further enhancements with Hyper Burst foam in late 2018, which is lighter and bouncier than regular EVA foam, yet still durable," says Dworecki. 
Good to know:
Most popular models: Skechers GO RUN Razor 4, Skechers Max Cushioning Hyper Craze Bounce, Skechers Max Cushioning Arch Fit Air 
Best for: Road runners and competitive runners
Price range: $40-$120
What we like:
They're more affordable than most competitors
They have durable soles
They offer ample room in the toe box
What we don't like:
Some feel the foam adds too much weight
Nike came onto the scene in the 1960s, but didn't gain extreme popularity until the brand partnered with basketball hall of famer, Michael Jordan in the 1980s in an infamous five-year, $2.5 million deal. "Nike has a long history of being at the forefront of running shoe technology, so elite runners frequently wear them," explains Dworeki. Another perk of this brand is that they offer a wide selection of shoes that meet the needs of such a wide range of runners. Beyond basketball and running shoes, look to the brand for the best tennis shoes for men and for women, cross-trainers, walking shoes, and pretty much any other sport you can think of.  Shopping tip: Nike also made our list for the best joggers for men, best sports bras, best men's workout shirts, best men's running shorts, best sweatpants for men, and the best golf shoes. 
Good to know:
Most popular models: Air Zoom, Pegasus and ZoomX Vaporfly
Best for: The everyday runner to the athlete 
Price range: $65-$200
What we like:
They're have higher tech propulsive features
They offer comfortable ride for everyday training runs
Their fabric doesn't stretch 
What we don't like:
Their shoes are on the pricier side
This Swiss-founded running shoe brand launched in Zurich in 2010 and quickly became a popular choice among runners worldwide. The company's name is meant to give the feeling of running on clouds—emphasizing comfort and fit over everything else. They created an innovative technology that they call CloudTec, which consists of a series of pods underneath the actual heel that helps provide cushioning and energy return. 
Good to know:
Most popular models: Cloud, the Cloudflow and the Cloud X
Best for: Road and trail running
Price range: $100-$220
What we like:
They're ultra cushioned, thanks to their CloudTec technology
They're lightweight 
They're shoes and packaging are made from recycled materials
What we don't like:
Their shoes are on the pricier side
They don't hold up as well as their competitors
Founded in 2015 by two former CrossFit athletes, this running shoe is all about focus, precision, and not making excuses. They're ideal for athletes who train hard and are always seeking ways to improve their athletic performance and are known for their simplicity. Though not the most stylish running shoe brand, they do a great job of providing the right fit and design for cross-training and functional fitness.
Good to know:
Most popular models: Ripstop Runner, Mesh Runner, Knit Runner
Best for: Cross-trainers 
Price range: $90-$150
What we like:
They are designed with a wide toe box
They help minimize pain from foot ailments
They offer a simple design
What we don't like:
They're not very stylish
They don't offer much stability
This Boston-based company was founded in the early 1900s and is known for selling a range of footwear, including basketball shoes, trail shoes, tennis shoes, and, of course, running shoes. They not only offer a great deal of styles, they offer a wide range of widths, which can help ensure a near-perfect fit. New Balance running shoes also tend to be more affordable than some of the brand's competitors.
Good to know:
Most popular models: Fresh Foam 1080, Fresh Foam 880, FuelCell Propel, 860v13
Best for: Neutral runners who don't over pronate, trail runners
Price range: $100-$150
What we like:
They provide responsive cushioning and various levels of support
They offer a myriad of different styles
They offer a wide range of widths
What we don't like:
They're not as breathable as their competitors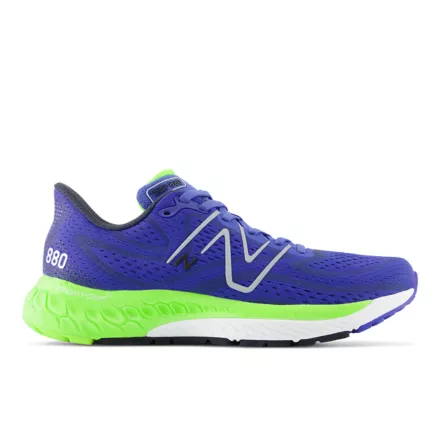 How to choose the right running shoe brand for you
Here are the factors you should consider when shopping for a running shoe brand. 
Do your research
Before selecting a brand, Williams recommends assessing your running style, foot shape, and any specific requirements you have. "Different running shoe brands often have specialties or focus areas—some excel in cushioning technology, while others prioritize stability or minimalist design," she says. "Knowing your needs will help you narrow down brands that offer suitable options."
Prioritize functionality over style
Of course you want a pair of running shoes that are stylish, but functionality matters, too. The most important thing that a running shoe should offer is a comfortable fit, according to Logan. If it's not comfortable, you won't want to lace up and will be less tempted to engage in greater distances or more difficult trails. 
Visit a specialty running store
There are plenty of athletic stores with a sole focus on running gear, sometimes even just running shoes. Their knowledgeable staff can analyze your actual running forms, style, and gait, explains Williams. When you're at the specialty running store, be sure to try on plenty of different brands and models so you can get a feel for their comfort and functionality. 
Attend demo runs 
A demo run is a show or seminar held by the running shoe brand where you can get to know their unique offerings and, oftentimes, even try out a shoe by taking it out for a run without having to make a purchase. 
How we chose the best running shoe brands
To source the best running shoes, we reached out to qualified running experts to get a better understanding of what to look for in a running shoe brand. We also combed through customer reviews and spoke first-hand to runners to get an idea of what they liked most from their brand of running shoe and what specific features they sought out when shopping. 
Frequently asked questions (FAQs)
What style of shoe is best for running?
There are so many styles of running shoes, but there's no "best" style of running shoe—and that's because everyone's feet are different. The style and brand of running shoe that might work best for you may not work well for your neighbor or your friend. Make sure you;re shopping for a shoe designed for running, as wearing sneakers or even cross-training shoes is not ideal if you're participating in a running activity. "Running shoes have specific technologies and features that can help you prevent injuries while running and even run faster or longer while feeling comfortable," says Dworecki.
What are the 5 types of running shoes?
There are five main types of running shoes—neutral, stability, motion controlled, minimal, and maximal. Neutral running shoes are designed for runners who don't overpronate, or when your feet roll inward when you walk or run. "Neutral shoes allow a runner's body weight to be distributed evenly when running, since the entire foot makes contact with the ground," explains Logan. 
Stability shoes, on the other hand, are ideal for runners who overpronate, as they can provide a proper cushion that can help with joint and ankle pain, she says. The other type of running shoe that's ideal for overpronators is motion controlled shoes. "Motion-control shoes provide support and a rigid structure that helps limit this excessive pronation as well as design features, such as more foam in the inner midsole, maximal arch support, and a high heel drop, that give a solid foundation for the foot," she adds.
Minimal, or zero drop, running shoes almost mimic running barefoot—they offer little cushioning and are only recommended for runners who are experienced with this kind of shoe or are willing to ease their running in these shoes as it does take time to get used to these shoes, notes Logan. Maximal running shoes have lots of added cushion and a sole that provides a great deal of bounce. They are most ideal for older adults who are seeking added cushion and shock absorption.  
How many shoes should a runner have?
There's no right answer to this question, as the amount of shoes a runner has is all left up to preference. That said, Dworecki recommends a collection of two to three pairs of running shoes. This way, if one pair gets wet with rain or mud you can rotate pairs of shoes and use a dry pair the next day. Owning several different pairs of running shoes can also allow you to change how your foot and ankle move. This, Dworecki notes, makes you less likely to get repetitive injuries or weaknesses and can help lengthen your shoe life by allowing the shoe to decompress between runs.
Why is Asics so popular?
Asics has a long-standing history in the running shoe department, having been founded all the way back in 1949. The brand has remained popular because of its quality, functionality, and consistency, explains Williams. "Asics are amazingly comfortable and constantly enhance their technology," she says. "Whether you are a nurse working an 18-hour shift or a six-hour marathoner with wide feet, Asics has a comfortable shoe to fit your needs and style."
With so many running brands available, it's a good idea to try out a few—especially when new technology is released—so you can be sure you're wearing the best type for your foot, gait, and style.
The information presented here is created independently from the TIME editorial staff. To learn more, see our About page.