Our evaluations and opinions are not influenced by our advertising relationships, but we may earn a commission from our partners' links. This content is created independently from TIME's editorial staff. Learn more.
The Fourth of July sales are largely over, but if you didn't get your fill of bargain hunting, Amazon's annual two-day event, the not-entirely-accurately-named Prime Day, is here to keep you going. Landing on July 11 and 12 this year, you can expect to see the usual deep discounts on hundreds of products. It's not just Amazon, either—many other companies have competing sales, meaning you can comparison shop for everything from mattresses to clothes to TVs to, well, more mattresses (seriously, there are a lot of mattress sales going on). 
While not all the Prime Day deals have been announced, there's already a whole bunch of stuff on sale in the run-up, so we've rounded up some of the best early Prime Day deals for 2023, both on Amazon and elsewhere.
The best Prime Day and early Prime Day tech deals 
Get 50% off this 4K movie projector, down to $249.99 from $499.99. Maybe we're projecting, but this seems like a deal worth getting excited about.
---
Get 20% off these discrete, lightweight, and highly customizable hearing aids, down to $679 from $849.
---
Ignite your excitement with this 10.1-inch, 64GB, full HD tablet for $89.99—that's a full 53% down from its regular price.
---
Sync your ears up to your Alexa for 46% less than usual, as these neat little wireless earbuds are currently going for $64.99.
---
Featuring a 10.2-inch screen, 64GB of memory, and an Ultra Wide front camera for really capturing all those chins when you open it by mistake, this tablet is down 15% to $279.
---
If you've ever wondered what it would be like to fold your smartphone in half, now you can, for 25% less than usual. The 256GB phone is yours for $1,349.99, in either black, beige, green, or gray-green.
---
The black, silver, and beige (sorry, "Starlight") versions of this 45mm smartwatch are currently available for 16% off, at $359 (if you want the red one, that's still at its regular $429 price).
---
The best Prime Day and early Prime Day TV deals 
Get 30% off a 43-inch smart TV ($259.99, down from $369.99), compatible with Alexa and including voice functionality and smart home capabilities.
---
As you'd expect, most of the best deals on electronics in the run-up to Prime Day are for Amazon products, but there are a few non-Amazon gems on sale, too (that said, this 50-inch TV does come with Amazon's Fire TV streaming product built in). You can grab it now for $299.88, down 43%.
---
For those wanting a smaller TV—say, something to mount on the wall of a bedroom – this insanely cheap model is currently down 46%, to just $64.99.
---
At the other end of the size scale, there's this 75-inch beast, formerly $1,049.99, now down 31% to $719.99.
---
Not quite as big—but still pretty big!—is this 65-inch Sony TV, currently being offered at a 27% discount, for $2,198.
---
The best laptop deals for Prime Day and early Prime Day
With a 13.3-inch retina display and 18 hours of battery life, you can pick up this MacBook in gold, silver, or space gray for $799.99, down 20% from $999.
---
This 15.6-inch screen, Windows 11-equipped laptop is currently a whopping 73% off, down to just $259.98 from $959.99.
---
Built with creatives in mind, with a 14-inch full HD screen, you can see more clearly than ever that 31% off is a pretty great deal ($629.99).
---
Win all your matches, but more importantly, win at life when you snag this gaming laptop for $692.73, down a Fortnite dance-worthy 23%.
---
The best back to school and college Prime Day and early Prime Day deals 
Get 14% off this software for essays, note-taking, presentations, and more, now $59.99, down from $69.99. Does not come with "eaten by dog" function for homework assignments.
---
Your little one will be—wait for it—speechless when you give them this beautiful Ariel-themed backpack. And you won't have to sell your voice to a sea witch to get 45% off, either ($49.18).
---
If your kids are needing a whole new school wardrobe, Maisonette is offering 15% off orders over $150, and 20% off orders over $300, with the code SUMMERSALE from July 10-12.
---
The first of (many!) non-Amazon options on our list, you can do the math on this deal yourself: As part of their massive Christmas in July sale, QVC are offering this ten pack of brightly-colored, solar-powered calculators for 20% off ($48.21, down from $60.34) until July 31.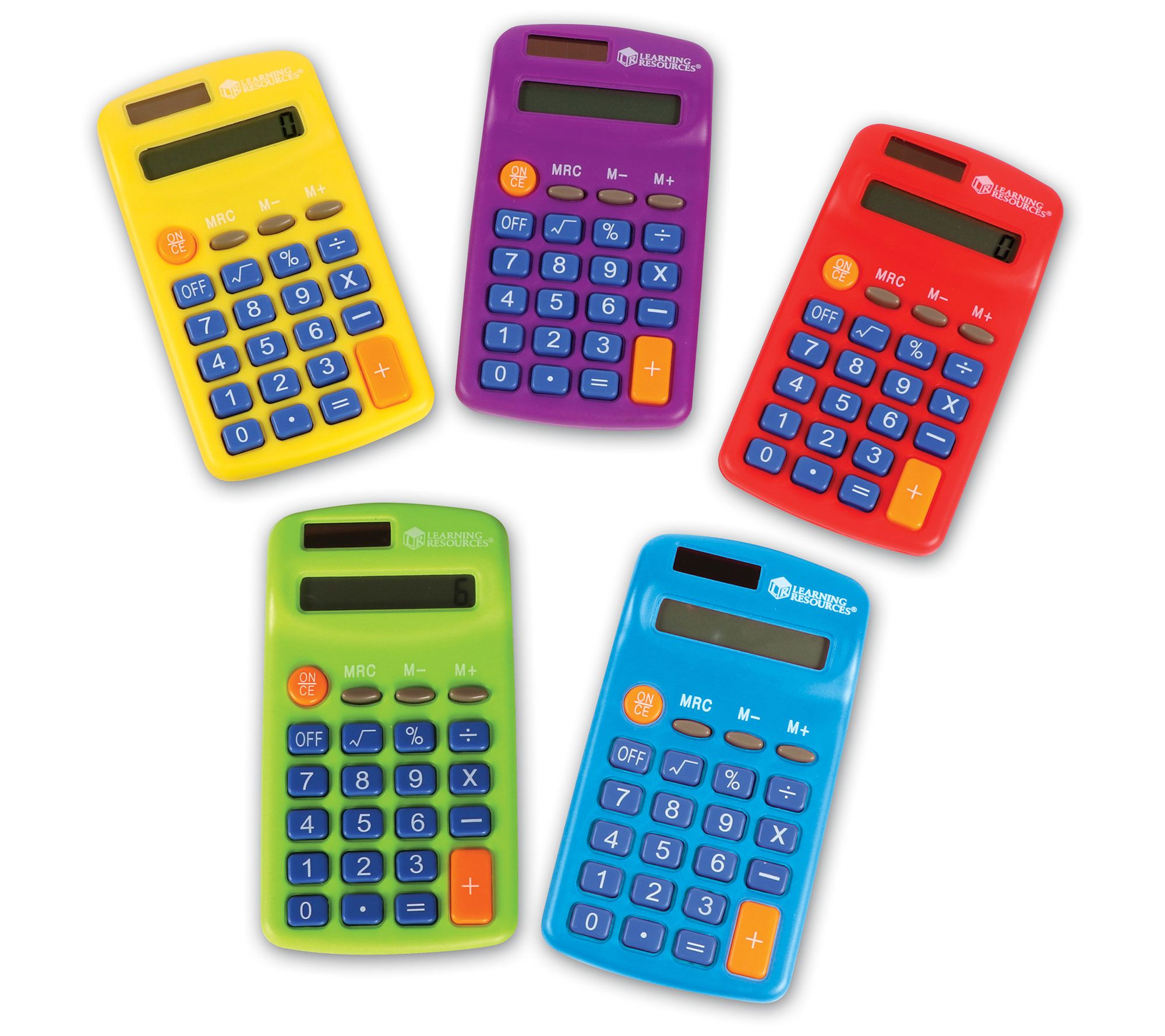 The best home and kitchen deals for Prime Day and early Prime Day
Treat your butt to a daily spa day with Tushy's bidet attachment – the price has just plopped from $134.95 down to $94.47.
---
Wake up to a deal (or just, y'know, wake up at all) with 49% off this 10-cup capacity coffee maker, at $120.
---
Make the healthier choice—for your wallet, that is—when you get 24% off this 6-quart air fryer oven with 6-in1 functionality and odor erase technology.
---
Prime members, click the coupon and get $220 off this $699.99 robo-vacuum, which is compatible with your Alexa.
---
Grab your dad and take him for a day out to his favorite place, for up to 40% off select kitchenware, mattresses, and furniture through July 12.
---
If you've been holding off on replacing your rickety old vacuum cleaner, now's the time to pounce. Electrolux are offering up to 50% off on vacuums, and throwing in a complimentary filter, too. They're also giving up to $550 on laundry products. The sale goes until July 12.
---
This is a great place to stock up on bedding, bathroom stuff, and other home and backyard needs, with 25% off sitewide, and 40% of their Hot Summer Savings with code FLASH23, from July 10-13.
---
Needing a little more back support at night? Sealy are offering $100 off their Posturepedic Plus Trusted Support and Advanced Support mattresses, and $200 off their Posturepedic Plus Ultimate Support Cooling mattress until July 11.
---
Until July 11, fellow mattress brand Stearns & Foster are offering $400 off their Lux Estate, Lux Hybrid, and Reserve models.
---
But we're not done with mattresses yet! Tempur-Pedic's ProBreeze and LuxeBreeze mattresses are $500 off until July 11.
---
From July 10-19, you can get 30% off bedding, pillows, and throws at Urban Outfitters. And while it doesn't coincide with Prime Day, it's worth mentioning that from July 16-17, there's also 15% off furniture.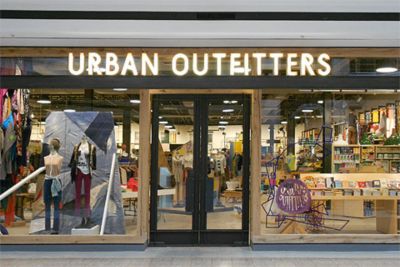 ---
Beauty, hair and personal care deals for Prime Day and early Prime Day
Get primed (sorry) for bronzed skin with Tanologist's deals: 30% off their Hydrating, Firming, and Brightening Daily Glow lotions, plus 30% off Self Tanning Mousse and Self Tanning Water.
---
Get your color back with 30% off this permanent dye kit, originally $27.
---
Save yourself some stress wrinkles by getting 50% off a Foreo facial cleansing brush/anti-aging face massager, now $109.50.
---
Grin at your shrewd purchase, now without the broccoli in your teeth. Available in black or white, as of writing, this portable Waterpik is $49.99, down 37%.
---
Stock up on facial cleansers and body wash with Blueland's sale – from July 10 -16, the brand will be offering 20% off subscriptions, and 15% off everything else.
---
Fashion deals for Prime Day and early Prime Day
Shield your eyes from the glare of the deals with a new pair of shades. The classic black frames/green lenses versions are 42% down to $86.90, while other color options have different discounts.
---
Get 25% off select items from July 11-12, in both the clothing and beauty departments.
---
Cole Haan offers an extra 20% off sale styles from July 6 through July 17, so treat your feet to some new shoes or sandals. Check out the bags, hats, and wallets while you're there.
---
Just in time for summer to really kick in, Aerie is offering 50% off swimwear through July 12. 
---
More shoes! Get your hooves shod in style with discounts up to 50%, starting July 5 and ending July 18.
---
If you're looking for a new bag, and possibly some clothes or shoes to match, you can get 50% off sale styles until July 25.
---
Hike on down to Huckberry and grab a tent full of their durable, stylish outdoor wear at a  range of discounts during their Summer Steals Sale, on from July 9 until July 13.
---
Pets supplies deals for Prime Day and early Prime Day
Treat your pup to a spa experience with 25% off the entire DOG range of organic, sustainably sourced pet skincare and shampoo products.
---
Spice up your pet's dinner (not actually spicy, animal lovers!) with 50% off Pupford's meal toppers, which add a little extra flavor and nutrition to that boring old kibble. 
---
See what your pets really get up to all day (spoiler alert: it's sleeping) with this 2.5K HD pet camera, currently down 35% to $38.99.
---
This self-cleaning, scoop-free litter box is now on sale for $449, down 10%, plus another $25 off for Prime members when you click the coupon.
---
Although bearing an uncanny resemblance to Wayne's World's Suck Cut, this is useful for anyone sick of pulling fistfulls of pet hair off their couch. Now $109.99, down 21%, plus another $10 with your Amazon Prime coupon.
---
Walmart's Walmart+ Week is for Walmart+ members only from July 6-10, but on July 11-12, it's open to everyone, so look out for discounts across a huge range of products, including in their pet supplies department.
---
Prime Day and early Prime Day deals under $50 
Extract a nutritious 43% off the price tag of this blender, now on sale for $39.99, down from $69.99.
---
If you don't want a tiny statue of a dinosaur eating a bunch of garden gnomes in your front yard, who even are you anymore? Get this bona fide work of art for $32.99, down 34%. Yes, really.
---
QVC has a whole bunch of stuff going for under $50 thanks to steep discounts in their Christmas in July sale, which runs through July 31. We noticed $40 off these collapsible storage boxes (now $39.98), $50 off these woven baskets (now $36.98), and 56% off this cotton sheet set (now $41.12). They also offer new customers $20 off orders worth $40 or more with code NEWQVC20.
---
When is Prime Day 2023?
The 48-hour Prime Day event runs from Tuesday, July 11 through Wednesday, July 12 in 2023. (Technically, it begins at 3 a.m. EST on July 11 and ends at 3 a.m. EST on July 13.)
Are Prime Day deals the same on both days?
Since Deals of the Day last for 24 hours (the clue's in the name!) a lot of the items on offer on Tuesday will no longer be available at that price on Wednesday. There will, though, be a whole bunch of new deals on the second day.
How to prepare for the Prime Day sale
The first thing to do is get yourself a Prime membership, since the sale is only open to Prime members. If you're not sure you want to commit to that, you can always sign up for the free 30-day trial before Prime Day starts, then cancel later if you're not feeling it. Serious bargain shoppers may also want to download the Amazon app, which will send you a notification when deals you're watching are about to go live.
Tips for finding the best Prime Day deals 
As mentioned, downloading the app will give you something of a head start on other shoppers, especially for Lightning Deals (short-term discounts that can last as little as a few hours), which will show up in the app before officially being live.
Alexa owners can also get a little assistance from their, uh, little assistant. Add all the things you've been pondering purchasing to your Amazon Wish List, then enable "deal recommendations" in the Amazon Shopping section of your notification settings. You'll get a notification when something you've been wanting goes on sale. (It also works for items in your shopping cart of stuff that you've saved for later.)
What retailers offer the best Prime Day alternatives?
There are tons of retailers offering summer sales right now, coincidentally (or not?) landing around the same time as Prime Day. This list alone includes the likes of Coach, Blueland, Aerie, Walmart, Urban Outfitters, Home Depot, and Tempur-Pedic. Any time you're thinking of splurging on a Prime Day deal, it's worth checking other retailers to see if they're offering something better.
The information presented here is created independently from the TIME editorial staff. To learn more, see our About page.