Our evaluations and opinions are not influenced by our advertising relationships, but we may earn a commission from our partners' links. This content is created independently from TIME's editorial staff. Learn more.
Updated
November 23, 2023
With smartphones seemingly getting more expensive every year, waiting for the annual Black Friday deals to buy one is a smart move. Since most major retailers will be offering big markdowns on all kinds of tech, you may be able to finally get the phone you've been waiting for, so scroll on through our picks for the best Black Friday phone deals in 2023 and find your new pocket companion.
Get extra savings on your Amazon purchases
Exclusively for Prime members, score big savings with a $200 gift card and a fantastic 5% cash back on all your Black Friday Amazon purchases upon approval of the card_name credit card. Apply by Dec. 4, 2023, and make this Black Friday the most rewarding one yet.
Prime Visa
Offer end date
Dec. 4, 2023
There are a handful of credit cards that specifically pair bonus spending with online retailers. However, the fact that the Prime Visa offers 5% back with Amazon—a place where you can get just about anything—makes this card the superior choice for most online shoppers. Here's a full rundown of what the card earns.
5% back at Amazon and Whole Foods
5% back on travel booked through the Chase Travel Portal
2% back with restaurants, gas stations, and local transit and commuting (such as Uber)
1% back on all other eligible purchases
On top of that, you get a $200 Amazon Gift Card instantly upon approval exclusively for Prime members.
Best deals by category
Black Friday site wide phone deals
As you'd expect, most big box stores with an electronics section will be offering discounts on phones, and Walmart is no exception. You can currently get up to $380 off select phones, including the iPhone 13 and Samsung Galaxy A54, but keep an eye out for new deals nearer the time.
Best Buy is already going full steam ahead with their Black Friday phone deals, with hundreds of dollars off Motorola and Samsung phones and accessories.
Find all manner of markdowns and bundle offers for phones during Amazon's Black Friday sales, which begin on November 17 this year.
Deals from the various cell phone carriers tend to be more complicated, often with a laundry list of conditions needing to be met to get the full value of the deal, but it's still well worth checking out Verizon's offers, which include "free" Samsung Galaxy S23 FE and Google Pixel 8 Pro phones.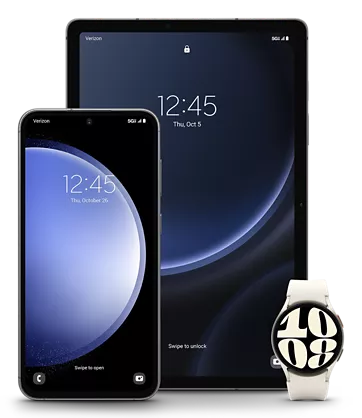 Again, check the small print to see what conditions need to be met, but if you meet the criteria, you could get yourself an iPhone 15 or Titanium iPhone 15 Pro for free.
Mint's Black Friday phone deals go live on November 24, but you can already get discounts on some Google and Motorola phones.
Holiday deals are already live at AT&T, including a free Titanium iPhone 15 Pro or Google Pixel 8 Pro, with eligible trade-in.
iPhone Black Friday deals
Get yourself a brand new iPhone 15 Pro Max for next to nothing when you sign up for Boost Infinite's $60 a month unlimited plan, and stick with it for the next three years.
Over at Best Buy, there are plenty of iPhone Black Friday deals. For instance: You can get up to $1,000 off the price of a new iPhone 15 Pro or Pro Max, with activation and provided you're able to trade in an eligible phone.
Trade in your old device and save up to $830 on an iPhone 15 at Verizon, provided you've signed up to their Unlimited plan.
Hope you like iPhone 15s this year! AT&T are offering a free iPhone 15 Pro, after you trade in your (eligible) old phone. You also have to be signed up to one of their qualifying Unlimited plans.
While Apple is notoriously Scrooge-like when it comes to holiday deals, they do have a very nice line in refurbished goods, so for a good deal on an iPhone, check out their range of slightly older phones, many discounted by over $300. Shopping tip: This is a great option to find the best phones for kids, since you won't have to worry too much about the initial investment (especially since kids are prone to dropping their phones).
Get six months of free data when you buy this phone at Mint Mobile. Applies to 128 GB, 256 GB and 512 GB models.
AT&T are knocking ten bucks a month off their Unlimited plan, getting you a 128GB iPhone 14 Pro for just $15 per month.
Take a $280 bite out of the price tag of this iPhone, down to just $99 at Straight Talk with a Silver Unlimited (or higher) plan.
Apple iPhone SE 3rd Generation 64 GB
Samsung Black Friday phone deals
One of the year's best phones is currently on sale at Amazon, now down 25% to $899.99 for the 256GB model, 14% to $1,179.99 for the 512GB model, and 12% to $701.74 for the 128GB model. 
SAMSUNG Galaxy S23 Ultra Cell Phone, Unlocked Android Smartphone, 256GB, 200MP Camera, S Pen, Night Mode, Record 8K Video, Long Battery Life, Fastest Mobile Processor, US Version, 2023, Lavender
This phone is pretty much brand new (it was only released last month), but you can already get $100 off the price at Best Buy or Amazon, where it's going for $599.99. You can also get it for free at Verizon, with the usual list of terms and conditions.
Samsung - Galaxy S23 FE 128GB (Unlocked) - Graphite
You'll flip for this deal! (See what we did there? No? Okay.) Take 20% off the 256GB version, now $799.99, or 18% off the 512GB model, now $919.99.
SAMSUNG Galaxy Z Flip 5 Cell Phone, Unlocked Android Smartphone, 256GB, Compact, Foldable Design, One-Hand Control, Best Selfies, 12MP Camera, Large Cover Screen, US Version, 2023, Graphite
Already one of the more wallet-friendly Samsung phones on the market, but still boasting many of the features of the higher-end models, this is now $125 cheaper at Best Buy, down to $324.99.
Samsung - Galaxy A54 5G 128GB (Unlocked) - Awesome Graphite
Don't fold just yet! Well, okay, actually do, because Samsung's folding friend, the Galaxy Z Fold 5, is down by 16% on Amazon at present, to $1,618.99.
SAMSUNG Galaxy Z Fold 5 Cell Phone, Factory Unlocked Android Smartphone, 512GB, Big 7.6" Screen for Streaming, Gaming, Dual App View, One-Hand Control, Hands-Free Use, US Version, 2023, Cream
Take 18% off this unlocked Android smartphone, now $919.99, and choose from green, lavender, cream, or phantom black.
SAMSUNG Galaxy S23+ Plus Cell Phone, Unlocked Android Smartphone, 512GB, 50MP Camera, Night Mode, 8K Video, Long Battery Life, Fastest Mobile Processor, Adaptive Display, US Version, 2023, Green
Motorola Black Friday phone deals
Don't stop right now, you're on the edge of a deal! Pick up Motorola's Edge Plus (512GB model) for $599.99, down $200 from its regular price.
Motorola - edge+ 512GB 2023 (Unlocked) - Interstellar Black
Another folding phone, another deal! Take a wallet-lovin' 30% off Motorola's Razr Plus at Amazon, where it's currently just $699.99.
Motorola razr+ | 2023 | Unlocked | Made for US 8/256 | 32 MPCamera |Blue, 73.95x170.83x6.99mm
For an even bigger deal, style your way to a 38% discount on this model with a built-in stylus, now only $249.99.
Motorola Moto G Stylus 5G | 2023 | Unlocked | Made for US 6/256GB | 50 MPCamera | Rose Champagne, 162.83x73.77x9.29
You won't need to think too hard about this deal, since it's a straightforward 35% off, down to $449.99, over at Lenovo.
If you're okay with a more straightforward handset, you can take 38% off an already very cheap phone, now down to $99.99.
Motorola Moto G Pure | 2021 | 2-Day battery | Unlocked | Made for US by Motorola | 3/32GB | 13MP Camera | Deep Indigo
Edge a little closer and we'll whisper about how you can get 42% off this phone, now on sale for just $349.99.
Motorola Moto G Pure | 2021 | 2-Day battery | Unlocked | Made for US by Motorola | 3/32GB | 13MP Camera | Deep Indigo
An already-budget phone is now even more budget-friendly, having dropped 41% to $99.99
Moto G Play 2023 3-Day Battery Unlocked Made for US 3/32GB 16MP Camera Navy Blue
Google Pixel Black Friday phone deals
Let's start our Google Pixel deals off right with an insane 43% off this admittedly older, but still great model, now $339.99.
Google Pixel 6 – 5G Android Phone - Unlocked Smartphone with Wide and Ultrawide Lens - 128GB - Stormy Black
Provided you have an existing phone to trade in, and are willing to add a line with an unlimited 5G plan, you can get your hands on the 128GB Pixel 8 model for free at Verizon.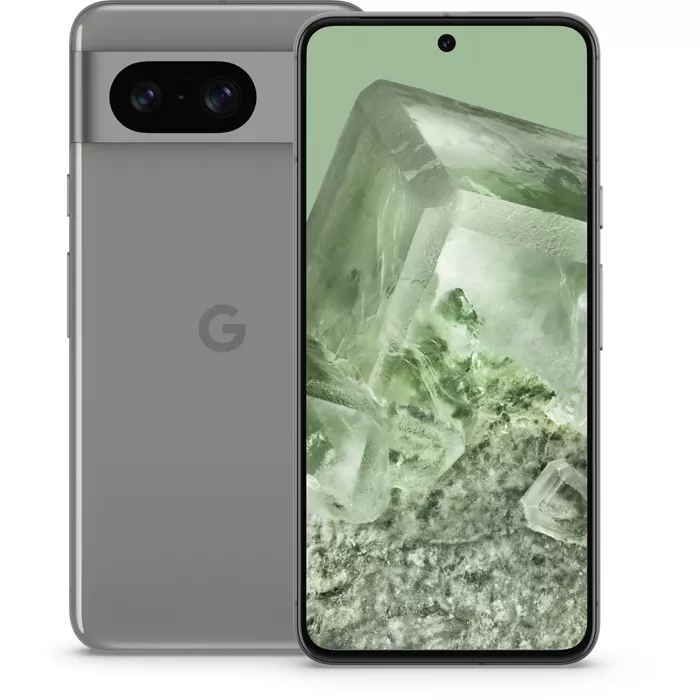 You can also pick up the Pro version of the handset over at Mint, who are offering $170 off and half a year's free Wi-fi coverage, provided you sign up to a six-month plan.
This is the season for folding phone deals–sign up to a three-year contract and an unlimited plan and you'll be rewarded with hundreds of dollars off the regular price.
Trade in your old phone and pick up the Google Pixel 7a for free at T-Mobile. Then make The Monkees' "Daydream Believer" your new ringtone, because people will definitely, 100% get that reference.
What you need to know for Black Friday
When is Black Friday?
When it comes to physical stores, the usual expectation is for Black Friday sales to begin at midnight on the Friday after Thanksgiving (November 24th, this year) and run through to the end of the following Monday (known as Cyber Monday, which lands on November 27th this year). When it comes to shopping online, though, many stores will be offering deals days or even weeks in advance of these dates.
What deals should I expect on phones?
As mentioned, most of the big box stores that sell phones will have discounts or bundle deals, as will many of the mobile carriers themselves. Expect to see slightly older—but still fully functional and relevant—models decline in price as newer models hit the shelves in time for the holidays.
What kind of phone deals did they have last year?
Phones tend to be among the most popular of the Black Friday tech deals, so last year saw offers from Verizon, AT&T, T-Mobile, Amazon, Target, and Best Buy, to name just a few. While Apple tends to offer promotional gift cards rather than actual discounts, most of the above-mentioned stores had discounts on iPhones. Samsung, Google, and Morotola, meanwhile, all offered direct discounts.
How to get a good deal on a phone on Black Friday
The best way to get any kind of good Black Friday deal is to keep a watchful eye on the brands you like, and that goes for phones, too. Subscribing to email notifications will keep you abreast of any new sales or deals, while following the brands you like on social media or setting up Google alerts can also help you know what's happening in sales-land. When it comes to electronics especially, it's a good idea to make a note of the model number of the item you're after, as that will help ensure you only get notified about that specific product.
How to choose the best phone for you
Figure out what you need from a phone
If you make a list of what you generally use your phone for, it may turn out that you don't actually need the latest, most high-end model–see if you can save yourself some money by getting a phone that only does what you need it to do.
Check the warranty blurbs
When you're buying an expensive piece of tech, you want to be sure it's covered by warranty for as long as possible.
Look at the accessories, too
Power cords, headphones, cases, etc., all add up, so while you're buying the phone, see if there's anything else you need that's on sale, too.
Where to find Black Friday deals on phones
Along with all of the places listed above, your best bet for finding a good deal on a new phone will be at places like Walmart, Best Buy, and Amazon. You can also see what discounts are being offered by cell phone carriers like T-Mobile, Verizon, AT&T, and Mint.
The information presented here is created independently from the TIME editorial staff. To learn more, see our About page.