For those crying foul this week over Uber's violation of user privacy and alleged sexism, there's a growing list of alternatives – that is, if you live in a major U.S. city.
Since its founding in 2008, Uber, the dominant ride-sharing service, has spread to 132 cities of the at least 147 U.S. cities with taxi alternatives provided by ride-sharing companies. Uber faces no major competitor in 54 of those cities.
But Uber's three major competitors – Lyft, Curb and Sidecar – are catching up. By coverage, Lyft appears to be Uber's chief rival, with drivers in over half as many cities. In two cities, Lyft faces no major rival while Curb operates in four cities without a major competitor. Seven cities are now home to all four competitors: Los Angeles, San Diego, San Francisco, Chicago, Charlotte, Seattle and Washington, D.C.
Click on the company labels to show cities with that company.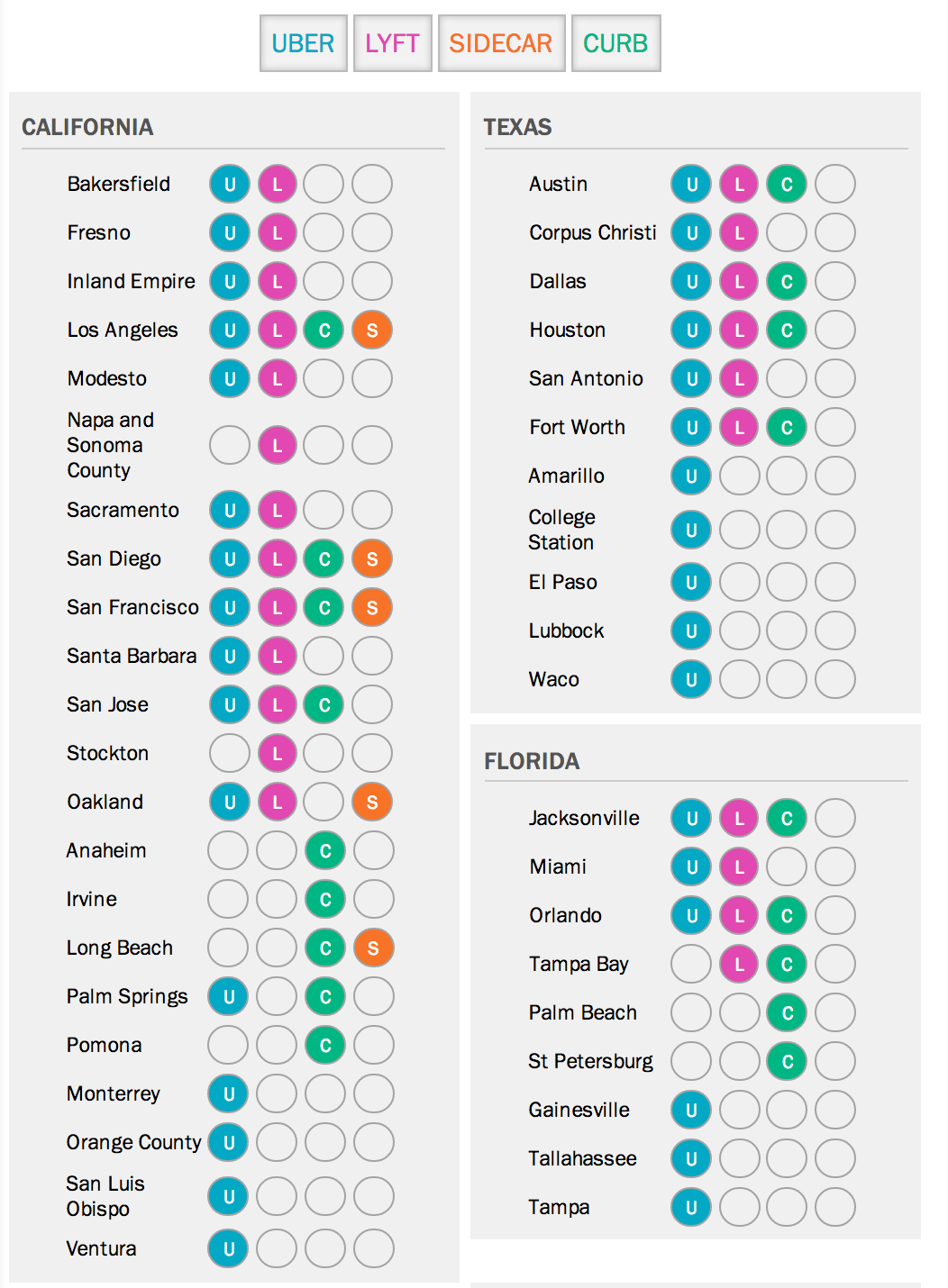 Methodology
Cities are taken from Sidecar, Uber, Lyft and Curb websites, and manually edited where different names were used for the same geographic area.
This post was updated on Nov 25 with new cities.
More Must-Read Stories From TIME
---