Washington will open its arms to His Holiness Pope Francis on Tuesday when the Catholic leader's historic multi-city tour of the U.S. begins.
Over the past five decades, the U.S. has welcomed three Popes to its shores and during each visit, the Holy Father has spread messages of peace and love to the gathered masses in cities such as New York, Boston, Chicago and Washington. Pope Francis' visit will be no different and it's being met with the typical fanfare of a Holy visit.
He will participate in a welcome ceremony at the White House on Wednesday that's expected to draw 15,000 people, before parading around The Ellipse, the park on the south side of the White House, and parts of the National Mall.
Read More: Pope Francis' Preaching Style on Display in Cuba
At least 30,000 will attend his mass at the Basilica of the National Shrine of the Immaculate Conception in Northeast Washington and on Thursday, he'll address a joint session of Congress—a Congress that's more Catholic than the U.S. population—before heading off to events and a mass in New York and the World Meeting of the Families in Philadelphia.
The Holy Father's packed schedule offers him plenty of opportunities directly insert his views into the political fray of Washington, which lawmakers on both sides of the aisle are both reveling and bracing for. In interviews with the Wall Street Journal, most lawmakers are reluctant to outright criticize the Pope, though there are clear issues the majority Republican Congress does not agree with him on, and even fewer have expressed any interest in not attending his address.
Read More: Pope Francis Focuses on the Individual in Cuban Mass
"We have more requests for this appearance than anything anybody can ever recall around here," Senate Majority Leader Mitch McConnell (R., Ky.) said recently.
While the Pope is sure to speak on issues to address the issues he's most passionate about ranging from climate change to poverty, the diplomatic and foreign policy emphasis of the visit is clear. Cardinal Pietro Parolin, the Vatican's Secretary of State, accompanied Pope Francis, as is normal for Papal trips. But in a rarer move, Francis also brought his foreign minister, Archbishop Peter Gallagher. While Obama and Francis meet privately in the Oval Office, Parolin and Gallagher will meet with Secretary of State John Kerry in the Cabinet room.
"I have to believe that Cardinal Parolin will want to talk about the revival of peace efforts in the Middle East, the situation in Syria, maybe Ukraine will come up," says U.S. ambassador to the Holy See Kenneth Hackett, who will be in Washington for the visit. "With Cardinal Parolin and Secretary Kerry it is more geo-political than big, giant ideas like, persecution of Christians or migration in the world or poverty. It is generally more specific."
Hackett adds that it is likely they will discuss Cuba, since the Pope has just visited the island. When Pope Francis landed in Havana, the pontiff said that the normalizing of relations between the U.S. and Cuba is "an event which fills us with hope."
Read More: How Pope Francis Helped Broker Cuba Deal
"It is a sign of the victory of the culture of encounter and dialogue, 'the system of universal growth' over 'the forever-dead system of groups and dynasties,'" Francis said. "I urge political leaders to persevere on this path and to develop all its potentialities as a proof of the high service which they are called to carry out on behalf of the peace and well-being of their peoples, of all America, as an example of reconciliation for the entire world."
Chinese President Xi Jinping's Washington visit overlaps with Pope Francis'. The men are not scheduled to meet, but diplomatic relations with China has been the Vatican's long-held prize.
Some hope Pope Francis will call out the crisis facing Christians in Iraq, in his speech to Congress and/or at the United Nations the next day. "He said it quite clearly and rightly, it is a genocide, and if he would really stress on this point, which I think he will do, I think this will have an impact," Archbishop Bashar Warda of Erbil says. "I am sure he is fully aware of the situation and he knows very well the hurt and the feeling of desperation that is there."
Warda visited Washington last month to continue to push Congress and the State Department for decisive military action against ISIS, "to terminate this cancer and stop it," but he says it must be combined with a recovery package. Iraq, he says, has long been a place where people of different faiths have lived together in peace—disputes happened in the past, but now killing has become more a way of life. "It is a broken trust, but that can be recovered," he says.
Read Next: Here Are the 5 Controversies Over Pope Francis' Visit to Washington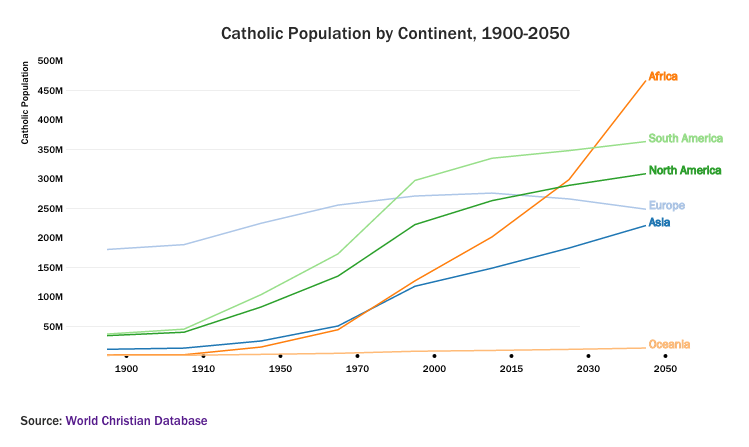 More Must-Reads From TIME
---