Indiana Gov. Mike Pence waded into a fervid national controversy last week when he signed into law a bill that critics say would allow businesses to discriminate against gays and lesbians in his state. A relative unknown on the national stage until recently, the Republican found himself facing protests and sharp questions over the weekend. The measure Pence signed says Indiana can't "substantially burden" the religious freedom of people, businesses and associations in the state. But critics say it's a blank check for discrimination, and would allow businesses to refuse service to gays and lesbians. Pence defended the law Sunday, telling ABC: "This is not about discrimination this is about empowering people to confront government overreach."
It may not be the best national publicity for Pence, who has been called a "dark horse" for the Republican presidential nomination. Here are five things to know about the man in the news.
Pence hasn't ruled out running for president
The Indiana governor has long been floated as a possible presidential candidate, and Pence backers tout his conservative credentials. Pence has said he will decide whether to make a run for the GOP nomination at the end of April at the earliest, citing his focus in the meantime on his budget and education agenda in Indiana.
MORE: What You Need to Know About Indiana's Controversial New Law
Pence has dropped hints that he's looking earnestly at a candidacy. "Some say the next [presidential] nominee in our party should be a governor, and I'm certainly sympathetic to that view," Pence joked last month at the Conservative Political Action Conference.
He hasn't done much lay the groundwork, though. While Scott Walker, Jeb Bush, Rand Paul, Ted Cruz are all actively raising money for a White House contest, Pence would be making a late start.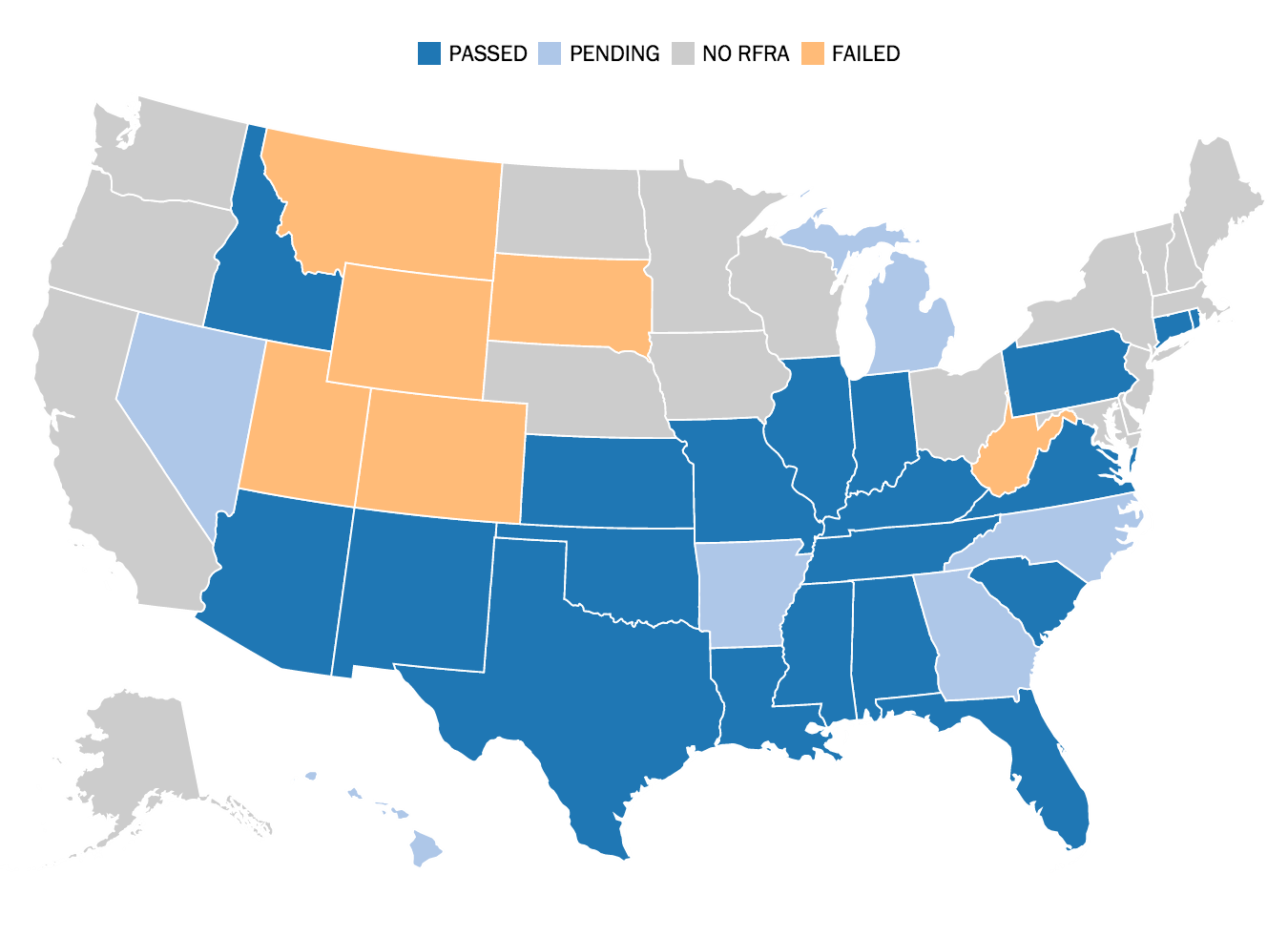 He is a favorite of the billionaire industrialist Koch brothers
Support from the Koch brothers and GOP donors in general are a key factor in any presidential campaign, and the Koch brothers are known to think highly of Pence. Their political group, Americans for Prosperity, has been drawing attention to Pence's work in Indiana as a hallmark of good governorship. And Pence's former chief of staff now runs a Koch political enterprise called Freedom Partners. With the Koch brothers planning to spend nearly $1 billion in the 2016 cycle on conservative candidates, Pence could be a major beneficiary if he runs.
His father was oil distributor who ran gas stations in Indiana
Pence's father was a businessman, a bit of family history that always plays well in elections. Edward Pence was an Army veteran and operated several gas stations, and Pence's grandfather was a Chicago bus driver who immigrated to the United States from Ireland in the early 1920s.
He's a former talk-show radio host
Pence produced "The Mike Pence Show," which aired on 18 radio stations in the mid 1990s, and hosted a morning TV show in Indianapolis from 1995 to 1999. After his stint in radio, Pence tread the well-beaten path from radio studio to Washington, where he served 12 years as a Congressman from Indiana and rose to a position in House leadership before being elected governor in 2012.
Pence's backers say he can appeal to all the wings of the Republican Party
Many of the GOP presidential hopefuls have a serious Achilles heel. Staunch conservatives dislike Jeb Bush's positions on immigration and education, and Cruz is loathed by many in the establishment wing of the party as a hard-liner who is unable to compromise. But Pence's supporters say he may be able to appeal to all wings of the GOP, bridging a divide between the business-friendly establishment faction, the small-government Tea Party faction, and the social conservative faction. The religious freedom bill Pence signed last week may have flopped initially on the national stage, but it will likely appeal to more religious primary voters.
More Must-Reads From TIME
---