As nuclear talks with Iran continue in Switzerland and with the fallout over Israeli Prime Minister Benjamin Netanyahu's address to Congress still in the air, American politicians and government officials are watching this week's election in Israel even more closely than usual.
And they're not the only ones. American citizens donated over a million dollars to candidates involved in primary races in the run-up to the general election, according to records published by the State Comptroller of Israel. The donations were for primaries only because candidates in Israel are not legally permitted to use foreign campaign donations in the general election. Figures are officially reported in Israeli shekels and have been converted to their U.S. dollar amounts for this article.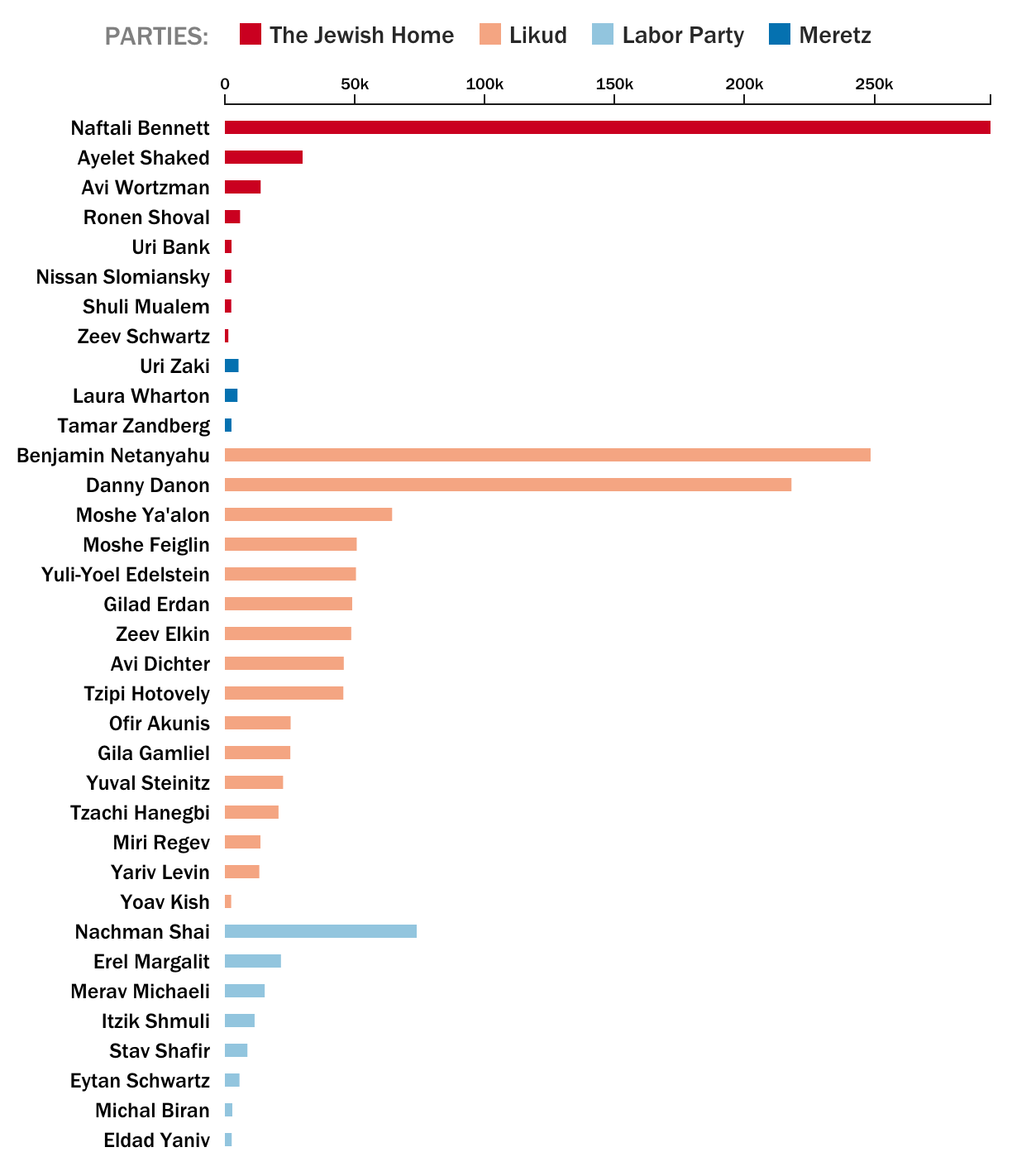 While Jewish voters regularly prefer Democratic politicians at home by at least 30 percentage points, the candidate who raised the most money from American donors was Naftali Bennett, chairman of the right-wing party the Jewish Home. Members of Netanyahu's party, Likud, received the more U.S. money as a whole than any other party. The Labor party, which stands a strong chance of ousting Netanyahu, received far less than either Likud or Jewish Home.
More Must-Reads From TIME
---