While millions of Americans prepare Thanksgiving feasts, 23 million households will get by with the assistance of the federal Supplemental Nutrition Assistance Program, commonly known as food stamps, which provide financial help to low and no-income individuals.
To make better sense of these numbers, TIME mapped every household receiving SNAP in 2012, the latest year for which Census data was available across all counties. Use the search bar to see how many are battling hunger by county.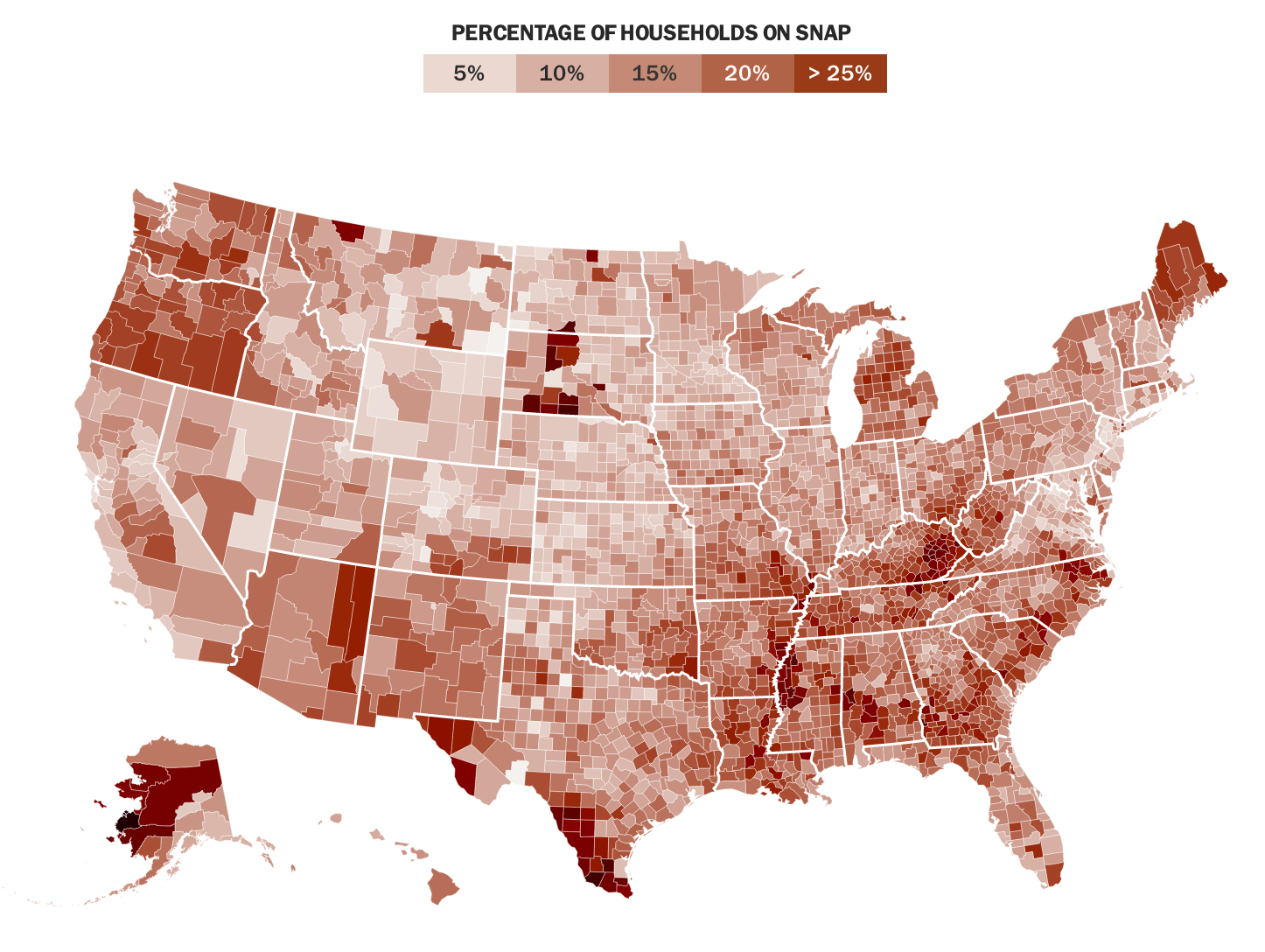 Methodology
Data comes from the Census Bureau's 5-year estimates for 2012.
More Must-Reads From TIME
---