"Recent intense media coverage of experimental medicines and vaccines is creating some unrealistic expectations, especially in an emotional climate of intense fear," the World Health Organization (WHO) wrote in a statement sent to the media on Friday.
Public fear and anxiety of Ebola is understandable, the WHO says, since the disease has no known cure or vaccine. But the organization warns that there needs to be more reason when it comes to fervor over experimental drugs that are in very limited supply. The WHO says that the public needs to understand that the majority of treatments available are not approved, and have not been tested in humans.
One of the more disturbing outcomes to come out of the Ebola treatment fervor are fraudulent cure claims on social media. "All rumors of any other effective products or practices are false. Their use can be dangerous. In Nigeria, for example, at least two people have died after drinking salt water, [which was] rumored to be protective," the WHO writes.
Twitter is full of individuals claiming to know of Ebola "cures," which the WHO is trying to combat, like the one below:
The U.S. Food and Drug Administration (FDA) put out a warning letter to consumers on Thursday about products claiming to treat Ebola. "Since the outbreak of the Ebola virus in West Africa, the FDA has seen and received consumer complaints about a variety of products claiming to either prevent the Ebola virus or treat the infection," the letter says. "There are currently no FDA-approved vaccines or drugs to prevent or treat Ebola."
Earlier this week, a WHO panel deemed it ethical to use experimental drugs and vaccines during the Ebola outbreak in West Africa, but it is still developing use guidelines from a panel of experts. The WHO says the Canadian government is donating doses of an experimental vaccine, adding that "a fully tested and licensed vaccine is not expected before 2015," WHO says.
Recent numbers for Ebola continue to rise. The latest case numbers from WHO put the number of cases at 1,975 and deaths at 1,069. The WHO reports that there have been no new cases of Ebola detected so far in Nigeria, which is the most recent country to have a small cluster of the disease. The WHO says it is in the process of scaling up a massive international response. The CDC is currently tracking cases to prevent further infections, and the World Food Programme is delivering food to over one million people currently quarantined in zones where the borders of Guinea, Liberia and Sierra Leone meet.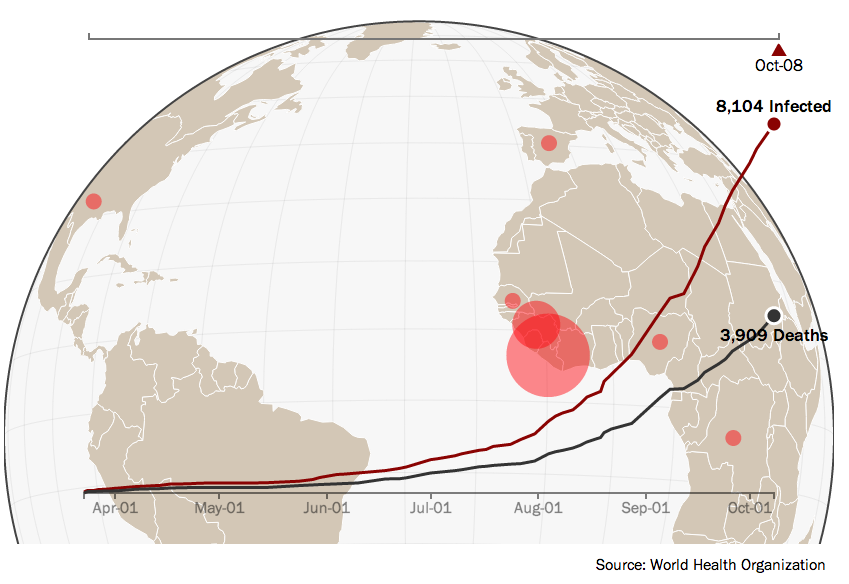 More Must-Reads From TIME
---