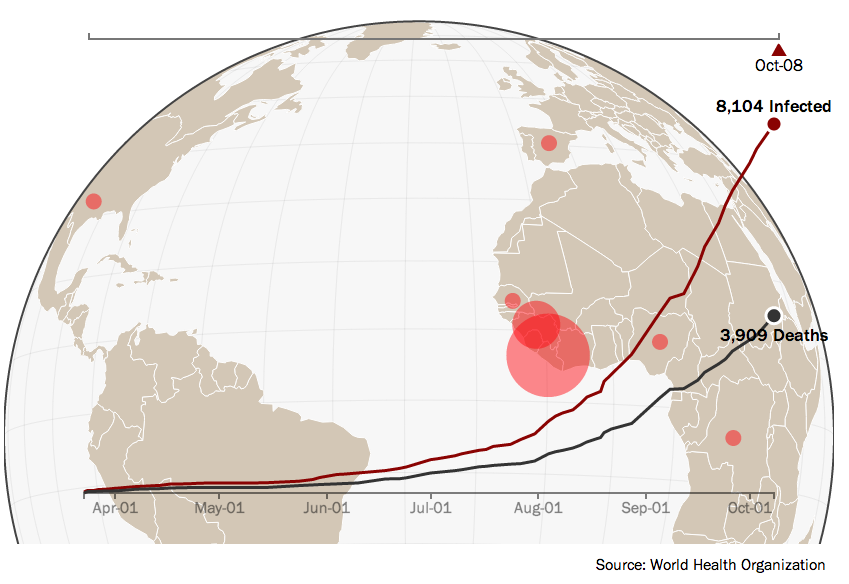 As of October 1, the World Health Organization has reported 7,249 infections of Ebola across six countries, resulting in 3,380 deaths.
This map shows the path of the disease's outbreak, as recorded by the World Health Organization beginning March 23, 2014. Data from this week shows the disease spreading to the United States, through Eric Duncan who returned from Liberia on September 20.
Read more: Inside the Ebola Crisis: The Images that Moved them Most
With reporting from Becca Staneck.
This article was originally published on August 8.
More Must-Reads From TIME
---