We want to help you make more informed decisions. Some links on this page — clearly marked — may take you to a partner website and may result in us earning a referral commission. For more information, see How We Make Money.
Your first credit card will help you with more than just making purchases.
It can also prepare you for financial milestones in your adulthood, like buying a car or renting an apartment. When you use a credit card responsibly, whether you purchase concert tickets or pay for a slice of pizza, you're working to build a good credit score, which will set you up for financial success in the future.
If you feel you're ready to get your first credit card, you'll need to do some research into what cards you're eligible for and whether you need assistance from your parents to apply. Here's everything you need to know to get started.
Are You Ready for a Credit Card?
Being ready for a credit card isn't about age, according to Beverly Harzog, a credit card expert and consumer finance analyst for U.S. News and World Report. It's about being prepared to use the card responsibly. To know whether you're ready to use a credit card, Harzog says to look at your debit card spending. "If you understand that you have a specific amount of money in your account and you don't go over that amount, you're getting the concepts down about how to use plastic," she says. On the other hand, if your card is getting declined or you're being hit with overage charges from your bank, you probably need more practice.
Does Age Matter for Signing up for a Credit Card?
All of the major credit card issuers require you to be at least 18 years old to sign up for a credit card independently. The same is true if you're applying for a joint account. Additionally, Harzog says that issuers typically require applicants under the age of 21 to show proof of income to qualify.
That said, if you're under 18 or you're under 21 and don't have a consistent source of income, you have a few options for getting a credit card with help from your parents.
Can Your Parents Help You Get a Credit Card?
If you can't qualify for a credit card on your own, there are a few ways your parents can help you get access to a credit card:
Authorized user: If you're under 18, you can ask your parent or guardian to add you as an authorized user to their credit card account. All major credit card issuers allow teens 16 and older to be added, and some have no minimum age limits. When you're added as an authorized user, you can get your own card with your name on it and you'll be able to spend money up to the credit limit, but you won't receive bills or have control over the account. Your parents will be responsible for all the charges on the card.
Joint account: If you're 18 or older, you and your parent or guardian can jointly apply for a credit card. This will give both of you equal access to the account and the ability to make purchases, and you'll each be responsible for all the charges on the card.
Co-signer: If you're 18 or older, you can also ask your parent or guardian to cosign on a credit card application, as long as the issuer allows it. That may help you get approved if you lack a source of income, but it will also make your parents responsible for any debt you incur on the card. Your parent or guardian won't have control over the account, and they won't be able to close the card at a later date.
However, there are some issues to be aware of. If your parents don't have good credit, it's probably not a good idea to open an account with them, says Tori Dunlap, founder of Her First $100K and host of the Financial Feminist Podcast. "If you do choose to open a credit card with your parents, your own credit score could be impacted, so just keep that in mind," she says. That's true whether you become an authorized user, open a joint account, or ask your parents to cosign on your application.
Harzog says she's seen these kinds of arrangements end relationships, so you have to be careful. You can actually ruin your parents' credit if you use the credit card poorly, she says. She suggests having a conversation about what the credit card will be used for and what your budget will be. You might even want to put something down in writing that both you and your parents can sign.
How To Start Slowly
Dunlap says you only need to put a few purchases on your credit card each month to start building a good credit score. In fact, you want to keep your credit utilization ratio — the amount of credit you use relative to your total available credit — under 30% at any given time. And you should never use your card to purchase something you can't afford to pay for in full.
Both Harzog and Dunlap say it's a myth that you need to carry a balance to build credit. "You just have to pay all of your bills on time, have low balances on your credit cards during the month, and also pay your bill in full by the due date so you don't pay compound interest on your purchases," Harzog says.
You also shouldn't sign up for too many credit cards at once, since new credit inquiries can temporarily ding your credit score. Dunlap says credit card issuers sometimes set up on college campuses to try to persuade students to apply. Some young people don't know better, so always do your own research. You should avoid cards that charge high annual fees or have high interest rates.
Pro Tip
Start with a cash back card with no annual fee. If you're going abroad, also make sure the card has no foreign transaction fees.
Once you have a credit card, it's important to regularly check and monitor your credit. This will help you keep your credit score on the right track and catch any issues as soon as they arise. You can check your credit report from all three credit bureaus — Equifax, Experian, and TransUnion — for free at AnnualCreditReport.com, the only site authorized by federal law to provide free credit reports. If you notice any errors or discrepancies on your credit report, you can dispute it with the credit bureau that issued the report.
How To Pick Your First Credit Card
Credit card beginners should pick a credit card with no annual fee, says Dunlap. If you plan to travel abroad, you should also make sure the card you choose has no foreign transaction fees. Harzog says the APR (Annual Percentage Rate) shouldn't matter if you're paying your balance in full, but you should still be aware of the APR when comparing credit cards.
If you're going to get a card with rewards, you should find a card whose rewards structure and benefits match your lifestyle and what would actually help you, says Harzog. For example, don't apply for a card that earns double points at restaurants if you never dine out. Dunlap says a straightforward cash-back credit card offers the most flexibility for beginners.
Some credit cards are easier to qualify for than others. It's possible to get approved for a student credit card with no credit history, but if you are denied, you may want to explore other credit cards for people with no credit, including secured cards. With a secured credit card, you or your parents make a deposit that establishes your credit limit.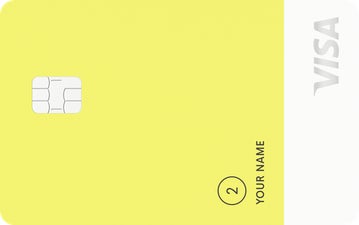 Petal® 2 "Cash Back, No Fees" Visa® Credit Card
Intro offer:

N/A

Annual fee:

$0

Regular APR:

16.74% – 30.74% (Variable)

Recommended credit:

(No Credit History)

Apply Now

At Petal's secure site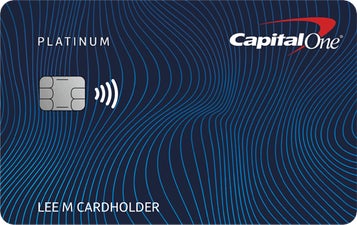 Capital One Platinum Credit Card
Intro offer:

N/A

Annual fee:

$0

Regular APR:

28.49% (Variable)

Recommended credit:

(No Credit History)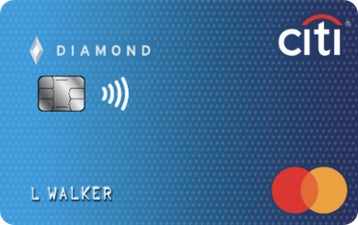 Citi® Secured Mastercard®
Intro offer:

N/A

Annual fee:

$0

Regular APR:

26.74% (Variable)

Recommended credit:

(No Credit History)

Learn more

At our partner's secure site
Petal® 2 "Cash Back, No Fees" Visa® Credit Card issued by WebBank
No matter what credit card you choose, be sure to use it responsibly by practicing good credit habits. With the right usage, a credit card can be the first step on a successful financial journey.