We want to help you make more informed decisions. Some links on this page — clearly marked — may take you to a partner website and may result in us earning a referral commission. For more information, see How We Make Money.
This page includes information about Discover products that are not currently available on NextAdvisor and may be out of date.
Tiffany Ferguson, 26, opened her first credit card with a local credit union at age 18. Ferguson, a YouTube video creator from New York, says she opened the card to cover small expenses and start building credit.
But like many young adults, her life quickly got expensive. She took on the cost of moving across the country to go to college, studying abroad, and medical expenses — as well as some general overspending and FOMO pressures.
"I think financially, I wasn't good at saying no to myself," she says. Eventually, Ferguson accrued $10,000 in credit card debt over five years and five different cards.
She had to balance the mounting payments with the limited income she made as a full-time student. At the time her debt peaked, she says she was making an estimated $20,000 annually.
"I would pay off little chunks, like a couple hundred here and there," Ferguson says, but with such a high balance she felt like the smaller payments didn't feel like they made any difference. "Then another emergency or need comes up, and then your balance goes right back up."
Between her credit card debt and student loans, Ferguson says she became overwhelmed with how much she owed. Here's how she then started to turn around her debt balances, what she learned throughout the process, and her advice for any young adult just starting to use credit.
The Road to Debt Payoff
Ferguson started her debt payoff journey by watching online videos about financial topics to help her learn good credit card habits.
But the biggest turning point came when she started supplementing her income so she'd have more money to contribute to monthly card balances. She started creating her own YouTube videos, at first bringing in an average $200 per month from her videos. Knowing that wasn't enough to cover expenses, let alone pay off debt, she began questioning whether she should get another paid gig or internship.
After college, though, Ferguson was able to focus on her channel full time. By creating more content, she made $75,000 within the first year — enough to start making more significant payments.
"That's the only reason I was able to get a real jump on my debt," she says. "When a bigger paycheck came in, I'd throw as much as I could afford at one of the cards," she says.
Beyond increasing her income, Ferguson also used a balance transfer to help eliminate her debt. She opened a balance transfer card from a local credit union, and transferred $5,000 of from her high-interest card balances to the lower-interest card.
She used a combination of debt payoff strategies: Ferguson started paying off the cards with the smallest balances first, then the cards with the highest interest rates. Once she opened the balance transfer card, she began to more aggressively pay off her debt. Even though the balance transfer card didn't have a 0% introductory rate, the interest rate was lower than her other cards, still helping her save money.
After combining the balance transfer card and her increased income, Ferguson says she was able to pay her balance in full within six months.
Reaping the Rewards of Good Credit Habits
When she started her credit card journey, Ferguson says she didn't pay attention to her credit card's benefits or fees, but looked at it as a "necessity to make ends meet."
Since paying down her $10,000 balance, she avoids overspending, practices good credit habits, and mainly uses her cards to earn rewards for future savings. She still has many of her credit cards because they factor into her credit score, but now pays her balance in full each month, and accrued any credit card debt since.
She has a few airline credit cards, to take advantage of bonuses and extra points for travel. And occasionally, she'll open a new card because of its perks, programs, or an attractive welcome bonus. But she always asks herself if she can use it responsibly before applying.
"It's a great feeling to be able to just put my everyday expenses on my card, pay it off in one chunk or sometimes pay it off twice during the same month," Ferguson says. "I am getting the benefits of this card — not paying the interest."
What to Know Before Getting a Credit Card
If you're building credit or looking to open a credit card for the first time, here are a few best practices to help you avoid debt and make the most of your spending.
Evaluate Your Monthly Expenses
A credit card can be a great way to earn rewards on your spending, but overspending can be detrimental to your credit and lead to high-interest debt. Before applying for a card, Ferguson recommends evaluating your current spending habits, so you know what you can afford without taking on debt.
Start with your regular payments — like any medical bills, auto insurance, streaming subscriptions, and more to get a good grasp on your monthly expenses. Consider reserving your card only for these expenses — at least in the beginning — to practice using the card and begin building credit on purchases already within your budget.
Choose the Right Credit Card for You
The right credit card can help you establish good credit while helping you save on your most frequent expenses.
If you don't have a credit history, some issuers consider alternative approval factors — like your banking information and monthly bill payments — to determine your creditworthiness. Another option for first-time cardholders is a secured credit card, which requires an upfront, refundable deposit that will serve as your line of credit and collateral for the lender.
Once you build a good score, you may qualify for more credit card offers with premium rewards and perks. But even for beginners, there are credit card options that offer valuable rewards and benefits, including cash back, travel points, or welcome offers for new cardholders.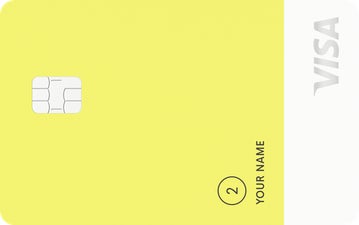 Petal® 2 "Cash Back, No Fees" Visa® Credit Card
Intro offer:

N/A

Annual fee:

$0

Regular APR:

16.74% – 30.74% (Variable)

Recommended credit:

(No Credit History)

Apply Now

At Petal's secure site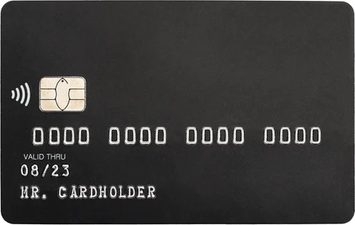 Discover it® Secured Credit Card
Intro offer:

Cashback Match™

Annual fee:

$0

Regular APR:

27.24% Variable APR

Recommended credit:

(No Credit History)
Editorial Independence
As with all of our credit card reviews, our analysis is not influenced by any partnerships or advertising relationships.
Petal® 2 "Cash Back, No Fees" Visa® Credit Card issued by WebBank
Review Your Spending Regularly
When you're just starting to build credit, one of the most important things you can do is focus on establishing good credit habits. Watch your credit utilization ratio, and pay your balance in full and on time each month to help build good credit and avoid debt.
Not only should you educate yourself on good credit practices, but also make sure you stay informed on your own balances. Ferguson recalls not looking at her statements because she didn't want to see how little money she had when she was younger, but staying on top of your purchases can help you avoid overspending.
"Going back and looking over what you've already spent is crucial," she says. "If you don't look at your card [balance] for a couple of months, it can balloon so fast. And I think a lot of times, that does happen with young people."
Don't consider your card limit free money, Ferguson says. Instead, use your credit card to cover small everyday expenses while building your credit, and pay the balance in full each month.
Understand Your Interest Rate
When Ferguson first got her first credit card, the APR was close to 20%. At the time, she saw interest a necessary cost of the convenience of having a credit card, but didn't consider how much it contributed to her debt.
"Over time, paying ten, 20, 30, 50 bucks a month in interest when you're not paying down that balance is obviously where the trouble comes in," she says.
Especially now, it's even more important to keep your interest rate top of mind. Interest rates are on the rise, and experts predict that rates will continue to increase.
The best way to avoid interest is to pay your balance on time and in full every month. But you should also be aware of how much interest your card charges. Before you open a new card account, review the terms and conditions to find out the card's ongoing variable APR, when your payment is due each month, fees and penalties for late and returned payments, and other charges that could add to any balances you carry.