We want to help you make more informed decisions. Some links on this page — clearly marked — may take you to a partner website and may result in us earning a referral commission. For more information, see How We Make Money.
Meg Zukin, an editor from San Francisco, recently donated 10,000 American Airlines AAdvantage miles that otherwise would have expired in January.
She made the donation through Miles4Migrants, a nonprofit organization that helps migrants — such as refugees or asylum seekers — facing financial hardship travel to safety via donated points and miles.
"I definitely wanted to do something to help refugees, and when I saw a tweet about Miles4Migrants, I thought this could be an incredible way to help," she said. She explained that she wasn't planning on donating, but with the pandemic, doubts she'll be traveling much in the future. She pledged an additional 25,000 Delta Air Lines SkyMiles as well.
The best part? "It only took a few minutes," Zukin added.
Zukin isn't the only one who has found themselves sitting on a stash of points and miles after a year of infrequent travel. While you could certainly redeem your rewards for free and discounted future trips or statement credits toward your purchases, you can also use your points to give back.
Many nonprofit organizations accept donated points and miles, and you may even be able to donate directly through your rewards program. There's any number of causes you can support with credit card rewards — from your local community to more global efforts, such as the crisis in Afghanistan, earthquake relief in Haiti, the coronavirus pandemic, and beyond.
Here's how you can use your credit card rewards to help out your neighbors and greater communities around the world.
When Should You Donate Points and Miles to Charity?
It's not often a good idea to hoard points and miles, as loyalty programs frequently devalue them. Like Zukin learned before making her American Airlines donation, your points and miles can also expire. So if you're sitting on a solid stash of rewards with no immediate travel plans, it might be worthwhile to consider your donation options.
Of course, there's never a bad time to donate to charity — every little bit helps. Even if you don't have thousands of extra points and miles sitting in your account, you can help out your community by donating to your preferred charity whenever you feel compelled to do so.
How to Donate Points and Miles to Charity
There are different ways to donate your points or miles to charity. The best way for you depends on what type of rewards currency you have, as well as your charity of choice. Here are a few options to consider:
Donate Through Organizations Directly
Some organizations, like the Miles4Migrants program Zukin used, accept points directly.
After gaining notoriety on social media and in the news for its work assisting Afghan refugees reach safety, the organization recently tweeted that in just one week, it received more points and miles donations than the total number since it began in 2016.
Keep in mind, though, that you can't specify to whom or where you'd like your miles to be donated with the Miles4Migrants program — they are just added to the foundation's overall points and miles travel bank.
The program accepts points and miles from major loyalty programs, including American Express Membership Rewards, Chase Ultimate Rewards, Citi ThankYou points, Delta Air Lines SkyMiles, American Airlines AAdvantage miles, United Airlines MileagePlus, and Marriott Bonvoy points. You can donate a minimum of 1,000 miles. If you'd still like to contribute but don't have enough miles to donate, you can also donate a flight voucher or cash.
Beyond choosing a specific organization, you can also donate your points and miles through your issuer or travel rewards program.
Redeem Credit Card Points Toward Donations
Many credit card issuers partner with organizations or allow you to transfer rewards to certain charities as a redemption option. Check your issuer's website or call the customer service number on the back of your card to ask a representative what specific options may be available to you. Here are just a few popular credit card rewards programs that offer charitable giving redemptions:
American Express
You can use JustGiving to donate your American Express Membership Rewards points to the charity or nonprofit of your choosing. It's a large fundraising platform with thousands of charities listed, including UNICEF, Make-A-Wish, and the Salvation Army.
You can also donate your Amex points to organizations such as Food For The Poor and Save the Children.
Chase
Chase's new "Pay Yourself Back" feature allows you to use your Ultimate Rewards points to cover the cost of purchases on your bill, including dining, home improvement store, grocery purchases — and charities. Eligible organizations include World Central Kitchen, American Red Cross, Habitat for Humanity and more.
Pro Tip
You can redeem your Chase Ultimate Rewards points directly through Chase's Pay Yourself Back program.
As part of the program, Chase Sapphire Reserve® cardholders can redeem their points at a fixed value of 1.5 cents each, and Chase Sapphire Preferred® Card cardholders can redeem theirs at 1.25 cents each. Chase Freedom Flex℠ and Chase Freedom Unlimited® users can also redeem their points with a 25% boost when you choose to redeem for donations.
Citi
Citi cardholders can redeem their ThankYou points at a rate of 1 cent each through the ThankYou portal. Eligible charities include UNICEF USA, No Kid Hungry, World Central Kitchen and more.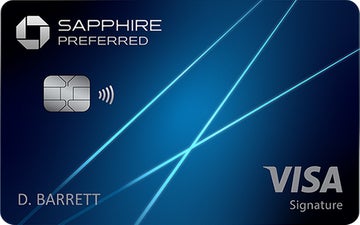 Chase Sapphire Preferred® Card
Intro offer:

60,000 points

Annual fee:

$95

Regular APR:

19.74% – 26.74% Variable

Recommended credit:

670-850 (Good to Excellent)

Apply Now

At Chase's secure site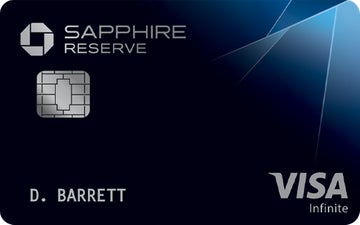 Chase Sapphire Reserve®
Intro offer:

60,000 points

Annual fee:

$550

Regular APR:

20.74% – 27.74% Variable

Recommended credit:

740-850 (Excellent)

Apply Now

At Chase's secure site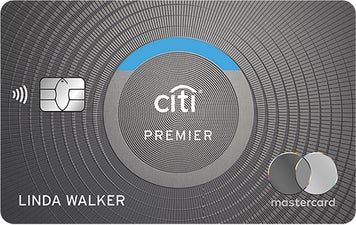 Citi Premier® Card
Intro offer:

80,000 points

Annual fee:

$95

Regular APR:

19.74% – 27.74% (Variable)

Recommended credit:

670-850 (Good to Excellent)

Learn more

At our partner's secure site
Redeeming Airline Miles and Hotel Points Directly
Many airlines and hotels partner with large charities and nonprofits for points or miles donations, although exact policies will differ by loyalty program.
For example, you can donate your Hilton Honors points to a handful of charities and organizations, including St. Jude Children's Hospital, Make-A-Wish Foundation, American Cancer Society and more. To donate your Hilton points to charity, you will have to call or email Hilton directly, and they can transfer to the eligible charity of your choice in increments of 10,000 each.
Other hotel rewards programs, including Marriott Bonvoy and IHG Rewards Club also allow points transfers to eligible charities, including NAACP, World Wildlife Fund, The Prince's Trust and more. You cannot donate World of Hyatt points to charities as of time of publication. Exact eligible charities from Marriott, Hilton and IHG will vary by loyalty program, so it's always a good idea to check with your desired program first. You can donate your Marriott points and IHG points online.
You can also donate your miles from major U.S. domestic airlines, including Delta Air Lines, American Airlines, United Airlines and Southwest Airlines. Notable charities these airlines partner with include the American Red Cross, Children's Miracle Network, Shriners Hospital and more. You can check all the eligible organizations available through your preferred loyalty program through your online account.
Can You Deduct the Value from Your Taxes?
When you donate cash to a charity organization, you're typically eligible for a tax deduction (if you itemize your return). With points and miles, though, that's not the case — you can't write off the value of any points or miles you donate to charity.
It's the same reason you don't generally have to pay taxes on your rewards points or sign-up bonus: The IRS doesn't view your rewards as income; instead, they're like rebates or discounts on your spending.
How to Earn Points and Miles to Donate to Charity
The best way to accumulate points and miles to support causes you care about is by choosing a card that aligns with your spending. Look for travel rewards credit cards from some of the above issuers that offer donation options but also earn bonus points on purchases or offer a high welcome bonus.
For example, now is a great time to apply for the Chase Sapphire Preferred card. You can earn 60,000 Ultimate Rewards points after spending $4,000 in the first three months from account opening. The card recently got an upgrade that can help boost your points even further. You'll earn 5X points on travel you book through Chase, 3X points on dining and 3X points on select streaming services and online groceries. 
If you redeem those 60,000 Chase Sapphire Preferred points for a fixed value of 1.25 cents each to eligible organizations under Pay Yourself Back, you could donate as much as $750 to organizations like World Central Kitchen, American Red Cross, and Habitat for Humanity through the sign-up bonus alone.
No matter which card you end up picking, make sure it closely matches your long-term budget and spending habits, and never spend more than you can afford to pay off when your balance is due. When used responsibly, the right credit card can help you earn points and miles that you can later redeem for travel — or to donate to a wide range of eligible charities and non-profit organizations, both close to home and beyond.