We want to help you make more informed decisions. Some links on this page — clearly marked — may take you to a partner website and may result in us earning a referral commission. For more information, see How We Make Money.
Tomo Card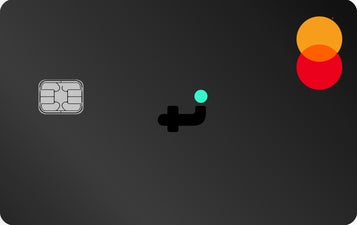 Learn more
At our partner's secure site.
Tomo Card
Intro offer:

N/A

Annual fee:

None

Recommended credit score:

(No Credit History)
Rewards rate:
1% cashback.
NextAdvisor's Take
Pros
1% cash back on all purchases
No annual fee
0% APR and no ability to carry a balance
No credit history required for eligibility
Cons
Potential for waitlist
No option to carry a balance may limit your purchasing power
Linking issues with certain banks
The Bottom Line
If you have bad credit or no credit history, the Tomo Credit Card offers a unique approach to improving your credit. Unlike a typical credit card with an interest rate on any balances you carry, Tomo requires you to make weekly payments through an autopay system that prevents any balance from being carried on the card. And you don't need a credit history to get approved; instead, your approval is based on banking information, income, and other details in your application. It's an accessible card that can help you build credit if you're just starting out, but you'll want to make sure you practice responsible credit-building habits you can use to continue maintaining good credit in the future.
Additional Card Details
Alternative approval process; instead of a credit check, Tomo assesses your financial history using information in your application
Credit limit between $100 and $10,000 (also based on your financial information)
No APR; instead, you must opt into a weekly autopay schedule that prevents you from carrying a balance
If you don't have the funds necessary to pay a balance, your account will automatically be frozen
Payments reported to the three credit bureaus
No fees
Tomo Card Full Review
Card Type
With its alternative approval process, this credit card is designed to help those with no credit history or less-than-perfect credit begin building credit. It also earns a small amount of cash back on every purchase.
Annual Fee
The Tomo Card has no annual fee.
Welcome Offer
This card has no welcome offer or intro bonus, which is standard among credit-building cards.
Rewards
You'll earn 1% cash back on every purchase you make with the Tomo Card. That's less than many other cash back credit cards, but most credit-building cards don't have rewards at all.
Fees
Because you have to pay your balance in full each month by opting into the weekly autopay schedule to use this card, there's no APR. There are no other fees with the card either, which means no annual fee, no maintenance fees, or transaction fees.
How to Use Tomo Credit Card
The Tomo credit card can be a great start as you build your credit, but if you plan to graduate to more lucrative rewards cards in the future, begin practicing good credit-building habits now, like keeping your credit utilization low and not spending more than you can afford.
While you won't be able to carry a balance with the Tomo card, if you decide to upgrade to a more traditional credit card in the future, you will have the responsibility of making monthly payments (and accruing interest on any leftover balances). Stay on top of what you're spending now to set yourself up for success with other cards down the line.
In the meantime, you can use those habits to build credit with the Tomo Credit Card. Tomo reports to all three major credit bureaus, and the weekly autopay system can help you build credit quickly; at the end of the seven days, your balance will automatically be deducted from your bank account. This autopay system has limited flexibility; the schedule is set to start each Monday, and cannot be changed.
You'll also earn 1% cash back on every purchase you make. While this is low compared to other cash back credit cards, it's more than many starter credit cards offer. To start earning, use your Tomo card for the everyday spending you'd usually make with a debit card — such as groceries, gas, and even bills.
Just be aware of approaching your credit limit — spending too much of your available credit can increase your credit utilization, and make it difficult to increase your credit score. And if you overspend, and you're unable to pay off your Tomo Card balance when it's due, your account will be frozen until you've paid in full — which could ultimately lead to Tomo closing your account. Account closure affects several factors that go into your credit score, including credit mix and credit utilization ratio, which could wipe out any credit progress you make.
Tomo Credit Card Compared to Other Cards
Our Choice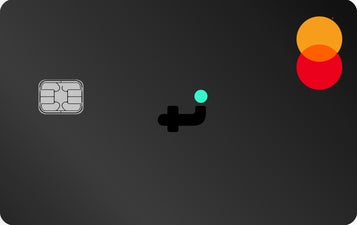 Tomo Card
Intro offer:

N/A

Annual fee:

None

Recommended credit:

(No Credit History)

Learn more

At our partner's secure site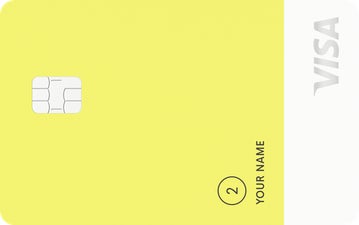 Petal® 2 "Cash Back, No Fees" Visa® Credit Card
Intro offer:

N/A

Annual fee:

$0

Regular APR:

16.74% – 30.74% (Variable)

Recommended credit:

(No Credit History)

Apply Now

At Petal's secure site
Petal® 2 "Cash Back, No Fees" Visa® Credit Card issued by WebBank
Is Tomo Card Right for You?
If you're just learning about building credit, the Tomo card can be a great starting place — and more accessible than many other credit cards. This card is also a good option if you're not a U.S. citizen, or don't yet have a credit history in the U.S., and are looking to start building your credit.
Because the Tomo card is new, you may face a waiting period after you've submitted a preapproval request. Some users have also had issues linking bank accounts to their applications. Check the Tomo Card website for a list of these institutions before you apply to make sure your bank account won't affect your ability to get approved. While not complete dealbreakers, these inconveniences can be a drawback of choosing a card from a non-traditional issuer.
If you have bad or no credit, Tomo card's alternative approval process can help you avoid any hard credit checks that can have a potentially negative impact on your credit score. But keep in mind there are other cards, such as the Petal® 2 "Cash Back, No Fees" Visa® Credit Card that offer similar options for people without great credit. The Petal card does still check your credit score, but it also may use similar financial information as Tomo to determine your approval, and offers pre-approval that won't affect your credit score. Secured credit cards, too, offer an accessible entry point into building credit for people with bad or no credit history.
Still, Tomo's autopay schedule and no option to carry a balance stand apart from other card options. If you're just starting in the world of credit and you're not used to regular monthly payments, then Tomo might be a safer option to start with. Just make sure you can consistently cover your weekly payments — if your account is frozen or closed, it could negatively impact your credit score.
Editorial Independence
As with all of our credit card reviews, our analysis is not influenced by any partnerships or advertising relationships.
Frequently Asked Questions
Will applying for the Tomo card affect my credit score?
No. Tomo doesn't pull a hard credit check when you apply. Even if you're rejected, applying for the Tomo card will not affect your credit.
What will my credit limit be with the Tomo card?
Tomo uses factors such as your bank account balances and income to determine your credit limit, which could range from $100 to $10,000.
Can I build credit using the Tomo card?
Yes. Tomo reports to all three major credit bureaus —  if you make your weekly payments consistently, you will build credit.
How is using this card different from using a debit card?
While you don't have the option to carry a balance, your Tomo card payments are reported to the credit bureaus. Unlike a debit card, this helps you build credit over time.
Can I apply for the Tomo card if I am not a U.S. citizen?
Yes. As long as you have a Social Security number or Individual Tax Identification Number and government-issued ID, you can apply.
*All information about the Tomo Card has been collected independently by NextAdvisor and has not been reviewed by the issuer.