We want to help you make more informed decisions. Some links on this page — clearly marked — may take you to a partner website and may result in us earning a referral commission. For more information, see How We Make Money.
This page includes information about Discover products that are not currently available on NextAdvisor and may be out of date.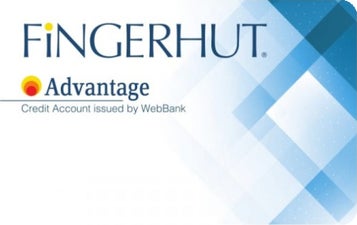 Fingerhut Credit Account issued by WebBank
Intro offer: N/A
Annual fee: $0
Regular APR: See Issuer Website
Recommended credit score: (No Credit History)
The Fingerhut Credit Account markets itself as a credit-building tool for people with bad or no credit similar to a retail store card. But there are much better options for people looking to improve or build their credit profile.
Unlike other credit cards geared toward people with lower credit scores, your purchasing power is limited to Fingerhut, an online and catalog retailer that sells everything from electronics to kitchen supplies and clothing. These items often cost more at Fingerhut than elsewhere, and there are much more flexible credit-building tools to consider before applying for Fingerhut's Credit Account.
At a Glance
Offerings include Fingerhut Advantage Credit Account or the Fingerhut FreshStart® program, depending on your creditworthiness
Variable APR of 29.99%
No annual fee
Pros
Begin building credit, even with bad credit or little credit history

No annual fee

Apply online and get an instant decision
Cons
Store card account isn't useful for purchases made anywhere other than Fingerhut

High variable APR

No added benefits or rewards on your spending

Secured cards or credit cards for bad credit can offer better, simpler paths to improving credit
Additional Card Details
You won't receive any added benefits with a Fingerhut Credit Account. Its purpose is to help you build credit by charging purchases and paying them off on time to build your credit history.
Depending on your creditworthiness, you may not initially qualify for the standard Fingerhut Advantage Credit Account. Instead, you may get approved for the Fingerhut FreshStart program, which works more like an installment loan than a credit card. After paying off the one-time loan, you may qualify to "graduate" to an Advantage account, Fingerhut's more typical retail credit card offering.
Should You Get this Card?
If you have no credit history or bad credit, there are much better options for improving your credit score than the Fingerhut Credit Account. We recommend researching secured credit card options or cards designed for bad credit instead, for a few reasons.
For one, you can only use a Fingerhut Credit Account for Fingerhut purchases. Much of what you'll find at Fingerhut is similar to items you could buy at a department store or online marketplace like Amazon: clothing, electronics, small home appliances, furniture, and more. But a Fingerhut Credit Account isn't really useful for anything else. You can't use this credit account for an emergency car repair, or at your local supermarket.
There's another catch, too: the prices of many Fingerhut items are much higher than what you can find with other retailers. For example, we found a Rachael Ray Cucina 12-Pc. Nonstick Cookware Set from Fingerhut for $174.99, yet the same product was on Amazon.com for $126.81.
If you're looking to repair or improve your credit, a more general card for building credit (like a secured card) can offer the same credit-building service by reporting your payments to all three credit bureaus. Plus, you'll be able to use it for the items you need most — like groceries, utility payments, and more — instead of being limited to a single retailer. Put another way: You can save $50 on that Rachael Ray set by using a secured credit card on Amazon, and reap the same credit-building rewards by paying it off in full and on time.
For example, Discover it® Secured Credit Card offers the same monthly payment reporting to the three credit bureaus. It requires a $200 minimum refundable deposit (which acts as your credit limit), but you'll get automatic monthly reviews after 7 months of timely payments to determine whether you qualify to upgrade to an unsecured card and cash back rewards on your purchases. Plus, you can use this card (or any secured credit card) anywhere, not just a single retailer like Fingerhut.
Even if the Fingerhut Credit Account sounds convenient, keep in mind that you can use any Visa, Mastercard, American Express, or Discover credit card to pay for Fingerhut purchases if you decide to shop there. You can also pay with a debit card or a Fingerhut gift card.
How to Use the Fingerhut Credit Account
While we don't recommend the Fingerhut Account, if you do get it, or already have it, you should only use it to make purchases you were already planning anyway — and be aware that you're paying a potential markup to purchase on Fingerhut.
As with every credit card, but especially a credit-building card like this one, it is essential to make your monthly payments on time and in full, and don't spend close to or beyond your assigned credit limit. You should aim to keep your under spending 30% or less of your available credit to maintain an optimal credit utilization ratio. And remember to never charge more to your Fingerhut Credit Account than you can afford to pay off each month, before the steep 29.99% interest rate kicks in on your balance. Accruing interest at that rate can quickly lead to high debts and even more difficulty improving your credit.
Fingerhut Credit Account Compared to Other Cards
Our Choice
Intro offer:

N/A

Annual fee:

$0

Regular APR:

See Issuer Website

Recommended credit:

(No Credit History)

Learn more

At our partner's secure site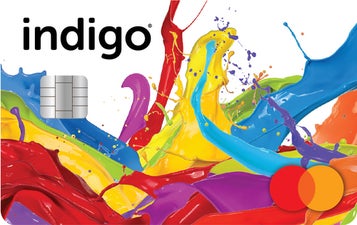 Indigo® Mastercard®
Intro offer:

N/A

Annual fee:

$0 – $99

Regular APR:

24.90%

Recommended credit:

300-670 (Bad to Fair)

Learn more

At our partner's secure site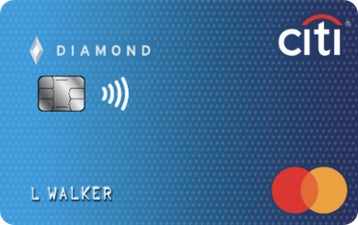 Citi® Secured Mastercard®
Intro offer:

N/A

Annual fee:

$0

Regular APR:

26.74% (Variable)

Recommended credit:

(No Credit History)

Learn more

At our partner's secure site
Bottom Line
EDITORIAL INDEPENDENCE
As with all of our credit card reviews, our analysis is not influenced by any partnerships or advertising relationships.
While a Fingerhut Credit Account can help you build credit by reporting your payments to the three credit bureaus, there are many other credit card options for people with bad credit or no credit history which offer the same credit reporting, plus lasting long-term value, flexible spending power, and even rewards. Consider all the options available to you before applying for a Fingerhut Credit Account, which we think should only be a last resort in limited circumstances.
Frequently Asked Questions
What is a Fingerhut Credit Account?
A Fingerhut Credit Account is a line of credit you can use on Fingerhut.com or on orders from the Fingerhut catalog. You can use your account to finance your Fingerhut purchases, then build your credit score by paying off your account balance each month.
Is Fingerhut a Good Way to Build Credit?
Because Fingerhut reports your payments to all three credit bureaus, it can help you build your credit score over time. But there are better options you may qualify for with bad or no credit — like secured credit cards — that won't limit your spending to one retailer and offer more flexibility long-term. We would recommend many other options before a Fingerhut account.
Does Applying for Fingerhut Hurt Your Credit?
Applying for any new credit account can cause a temporary hit to your credit score due to the hard inquiry placed on your credit report. However, responsible use of your Fingerhut Credit Account (or any new line of credit) can help you improve your credit score over time.
*All information about the Fingerhut Credit Account issued by WebBank and Indigo® Platinum Mastercard® has been collected independently by NextAdvisor and has not been reviewed by the issuer.