We want to help you make more informed decisions. Some links on this page — clearly marked — may take you to a partner website and may result in us earning a referral commission. For more information, see How We Make Money.
Only about 40% of applicants on average are approved for credit cards, according to a 2019 report from the Consumer Financial Protection Bureau. That means that a majority of people walk away with a hard inquiry on their credit report and no new card to show for it.
That's why it's wise to look for cards that offer pre-approval or pre-qualification with only a soft credit pull. A pre-approval doesn't guarantee you'll be approved, but you'll at least know you have a good chance if you decide to apply. And if your pre-approval is denied, you can rest easy knowing there was no hard pull on your credit report.
Here's how credit card pre-approval works and how you can find pre-approval offers for yourself.
What Is Pre-Approval?
Credit card pre-approval is a way for credit card companies to pre-screen consumers to determine if they're a good fit for a credit card based on their credit score. The benefit for consumers is that they can shop for credit card offers without the risk of damaging their credit score with a hard credit inquiry.
New credit inquiries account for 10% of your credit score, so it's wise to limit the number of new applications you submit. Getting pre-approved does not mean you're guaranteed to qualify for the card, however.
"If you actually apply for the card, you'll still have to undergo a hard credit check — you haven't actually bypassed any part of the actual approval process," says Jason Vissers, a credit and financial analyst at Merchant Maverick, a financial products review site. "Since your pre-qualification means that you meet the minimum credit score requirements, the pre-approval isn't completely meaningless — it just doesn't mean as much as you might think it does."
How To Get Pre-Approved
Many credit card issuers offer pre-approval for specific cards in their collection — usually ones geared towards those looking to build or rebuild credit. Looking at the issuer's official website is usually a good place to start, but here are some other tips for getting pre-approved for a card:
Know what to expect. Typically, pre-approval forms will ask for basic information like your name, date of birth and address. They'll also ask for the last four digits of your Social Security Number for a soft credit pull that will not impact your credit score. Some credit card issuers may ask for your full social security number. This doesn't necessarily mean they'll do a hard pull on your credit, but read the form carefully to be sure.
Use a comparison site to shop multiple offers. There are some credit card comparison sites that allow you to enter your information and see a list of cards you can get pre-approved for. The benefit of this strategy is that you may be pre-approved for multiple cards and can compare offers to find which is best for you.
Go directly to the issuer website. The benefit of looking for pre-approvals directly from the source is that you have more control over which cards you get pre-approved for, rather than just being offered those that have a relationship with the card comparison site. This strategy is beneficial if there's a particular credit card you want.
Wait for them to come to you. It doesn't happen as often these days, but credit card issuers may send direct mail to consumers with pre-approval offers to entice them to apply for their cards. Just be cautious before taking advantage of these offers and read the fine print. Some are simply marketing gimmicks. If it's a legitimate offer, however, it might be better than what you'll find browsing online yourself.
"The credit card offer you get with the pre-approval notice may well offer you better interest rates and/or better intro rates and rewards than you would otherwise get if you simply applied for the card without first receiving this credit card offer," Vissers says.
For example, a credit card might offer a sign-up bonus of 200,000 points with its direct mail pre-approval offer, but only 100,000 for those who sign up on the company's website. Similarly, a card might offer an introductory APR period of 18 months on its direct mail offer, but only 12 months when you sign up online.
Cards That Offer Pre-Approval
Capital One Platinum Secured Credit Card
The Capital One Platinum Secured Credit Card is ideal for those with no credit history or who are rebuilding their credit. Because it's a secured card, borrowers deposit a certain amount upfront, which then becomes their credit line. As their credit improves, they may be automatically considered for a higher credit line in as little a six months with no additional deposit.
The Capital One Platinum Secured Credit Card has no annual fee and a variable APR of 29.74%.
Capital One Platinum Credit Card
The Capital One Platinum Credit Card is designed for borrowers with fair credit. This card is a step above a secured card, in that the approval requirements are low, but it doesn't require a deposit. However, it also doesn't come with any sign-up bonuses or rewards.
The Capital One Platinum Credit Card has a variable interest rate of 29.74% and no annual fee.
Petal® 2 "Cash Back, No Fees" Visa® Credit Card
The Petal® 2 "Cash Back, No Fees" Visa® Credit Card issued by WebBank, is designed to help you build credit. You can qualify with no credit history, and may be eligible for a credit limit between $300 and $10,000. Unlike many introductory credit cards, the Petal 2 offers 1% cash back on eligible purchases and up to 1.5% on eligible purchases, after 12 on-time monthly payments.
The Petal 2 credit card has APRs ranging from 16.74% – 30.74% variable, depending on your creditworthiness. There's no annual fee for this card. You can get pre-approved directly on Petal's website.
Capital One QuicksilverOne Cash Rewards Credit Card
The Capital One QuicksilverOne Cash Rewards Credit Card is a popular rewards credit card for fair-credit borrowers. It comes with unlimited 1.5% cash back on all purchases, as well as other perks. Your cash back can be used to redeem for cash, cover purchases on your credit card, or exchanged for gift cards.
The Capital One QuicksilverOne card comes with a variable APR of 29.74%. There's also an annual fee of $39. You can get pre-approved directly on Capital One's website.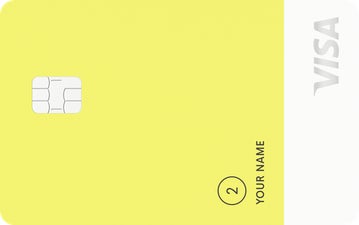 Petal® 2 "Cash Back, No Fees" Visa® Credit Card
Intro offer:

N/A

Annual fee:

$0

Regular APR:

16.74% – 30.74% (Variable)

Recommended credit:

(No Credit History)

Apply Now

At Petal's secure site
Which Card Is Right for You?
Just because you get pre-approved doesn't mean a card is the best fit for your needs.
"Before you apply for any card or even go for pre-approval, you need to decide what you really need," says Beverly Harzog, a credit card expert and consumer finance analyst at U.S. News & World Report. "I don't recommend spreading yourself out and trying to get pre-qualified for four different cards at once."
Pro Tip
Credit card pre-approval helps reduce your risk of being denied a credit card by matching you with offers you're eligible for based on your credit score. Getting pre-approved before applying can help reduce your chance of unnecessary hard inquiries on your credit report.
Have a clear idea of what you need from a card — is a sign-on bonus or cash back important to you? Or, are you looking for a secured card to help build your credit?
And, since different rewards cards often have different rewards categories, "make sure you match up a rewards card with the way you actually spend money," Harzog says.
You can use credit card pre-approvals as a way to filter out cards you won't be eligible for based on your credit score. It helps reduce the risk of applying for a card you're likely to be denied for. But it's also important to do your own homework. Double-check the card issuer's credit score requirements to ensure you meet them. Check your credit report to make sure there are no errors or derogatory marks that might cause a card issuer to deny your application.
Once you've identified pre-approval offers for cards you feel confident you'll be accepted for, you can compare terms such as the interest rate, credit limit, and rewards. That way, when you officially apply for a new card, you can rest assured knowing you've done the legwork to find the right card for you.