We want to help you make more informed decisions. Some links on this page — clearly marked — may take you to a partner website and may result in us earning a referral commission. For more information, see How We Make Money.
Whether you're just starting out with credit cards or you have poor credit resulting from a period of financial hardship, you may be in a vulnerable position when it comes to building credit.
Credit card issuers may not be willing to extend you the best credit terms if you have a credit score they deem too risky. There are credit card options for people with no or low credit scores, but some of those may come with fees and other terms you should watch out for.
Here's where you should start — and what to look out for — if you're looking to get a credit card and you have no or low credit:
Secured vs. Unsecured Credit Cards
In many cases, it can make sense for people with low or no credit scores to start with a secured credit card. These cards require an upfront cash deposit which will act as your credit limit after approval. You will begin building credit as soon as you open the card account, and with good credit management — always paying off your balance in full and on time — can later apply for a regular card with no deposit.
But not everybody has the cash up front to make a security deposit — many issuers require minimum deposits of at least $300. Instead, you might choose to open an unsecured credit card designed for credit building. The credit limit of an unsecured card is determined by the issuer, not by the amount of money you deposit. These cards work like any other general credit card, though they may offer less favorable terms than cards aimed at people with good credit.
Whatever kind of card you apply for, here are some common red flags to look out for:
High Fees
Many credit cards have annual fees, or money you pay the issuer every year for holding the card. Often, cards with those annual fees are rewards credit cards that offer benefits in return, like annual credits toward purchases or travel and purchase protections. The value of those benefits can offset or even exceed the cost of the annual fee.
If you are building or rebuilding credit, it probably makes sense to stick to a card with no annual fee. If you decide to apply for a card that does carry an annual fee, make sure that is the only fee you will pay.
Avoid cards that charge other fees, which can quickly add up or even reduce your overall credit limit when charged automatically. These may include application or activation fees, maintenance fees, or membership fees, among others. Those are avoidable, and typically do not correspond to any actual service the credit card's issuer provides to you.
Read the card's terms and conditions before applying for it, and know that thanks to the Truth in Lending Act of 1969 those fees must be spelled out clearly. It's important to review these terms carefully — some fees may be waived or reduced for the first month or year of ownership, then begin to accrue later on.
"These details were previously the 'fine print' that has been brought to the forefront to allow the consumer to understand the terms of the product and the ramifications of the use of the product," Braden Perry, an attorney at KennyHertz Perry in Mission Woods, Kan., previously told NextAdvisor for a story about protection from predatory lending practices.
Other fees are standard among any credit card, but avoidable with good credit habits. For example, issuers often charge late payment fees of up to $40 anytime you make a late payment on any credit card. If you pay on time every billing cycle — you can even schedule a payment ahead of time on the card's site or app — you will avoid those fees.
High Interest Rates
Every credit card charges interest on any balance left unpaid at the end of a billing cycle; if you pay off all of your balance every month, you won't pay any interest. Sometimes, though, an emergency may force you to pay only the minimum due, or only a portion of the total balance.
In those cases, a card charging a sky-high APR could end up costing you a lot.
"There is lots of money to be made by the credit card companies by charging this interest," Ira Rheingold, executive director with the National Association of Consumer Advocates, previously told NextAdvisor for an article about how credit cards work.
The average interest rate on credit cards was 16.30% in July 2021, according to the Federal Reserve. The cards we selected for our roundup of the best unsecured credit cards for bad credit charge APRs from 17.99% up to 26.99%, depending mostly on your credit score.
The best thing you can do to avoid interest payments, regardless of your assigned APR, is charge only what you can afford to pay off when your statement is due, then pay the balance in full and on time each month.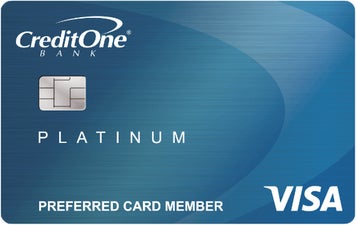 Credit One Bank® Platinum Visa® for Rebuilding Credit
Intro offer:

N/A

Annual fee:

$75 for the first year. After that, $99 annually ($8.25 per month)

Regular APR:

26.99% Variable

Recommended credit:

300-670 (Bad to Fair)

Learn more

At our partner's secure site See Rates & Fees, Terms Apply.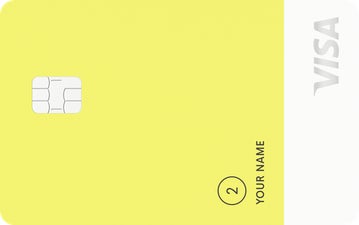 Petal® 2 "Cash Back, No Fees" Visa® Credit Card
Intro offer:

N/A

Annual fee:

$0

Regular APR:

16.74% – 30.74% (Variable)

Recommended credit:

(No Credit History)

Apply Now

At Petal's secure site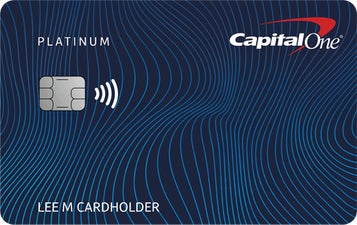 Capital One Platinum Credit Card
Intro offer:

N/A

Annual fee:

$0

Regular APR:

28.49% (Variable)

Recommended credit:

580-740 (Fair to Good)

Apply Now

At Capital One's secure site
Petal® 2 "Cash Back, No Fees" Visa® Credit Card issued by WebBank
Low Credit Limit
Most credit cards have a credit limit — the maximum amount you can charge to it. While secured credit card limits are generally equal to your security deposit, some unsecured cards come with low credit limits, especially for people with little or no established credit history. So you'll have to be extra careful not to hit the limit, or even get close to it.
Spending close to your credit limit can hinder your credit building progress. That's because a big part of your credit score is determined by your credit utilization ratio, or how much of your available credit you are using. If you have a $1,000 credit limit and you put $750 on the card, your utilization ratio is 75%. Experts recommend maintaining a utilization under 30%, since credit bureaus tend to give better scores for lower ratios.
Check your credit card spending regularly, and make sure you stay under 30% utilization. That applies even if you pay your balance in full every month, because the card issuer may report a balance to the credit bureaus before you pay it off.
Conversely, do not let a high credit limit lull you into a sense that you are able to spend freely; whatever your card's ceiling, you still have to pay for what you charge. The tried and true way to stay within your means is to make a budget, and stick to it.
No Benefits
Cards designed for people with little credit history or bad credit, by nature, are not going to offer as many rewards and perks as cash back or travel cards targeted to users with already-excellent credit. But that doesn't mean you shouldn't get any benefits from a starter credit card.
Look for cards that offer credit-building perks, like credit monitoring services, or incentives for practicing good credit habits. Wider accessibility can be another benefit — some cards have alternative approval processes or don't require credit checks for approval. There are even starter credit cards that offer more traditional rewards. The Petal 2 Visa® Credit Card, for example, offers 1% cash back on eligible purchases, which increases to up to 1.5% cash back after 12 on-time monthly payments.
These benefits can add value to your spending as you build credit, while also helping you prepare for smart spending with other rewards cards you might qualify for in the future.
No Upgrade Options
If you use your starter credit card responsibly, you will see your credit score climb — which means you'll be able to leave that unsecured card behind. Ideally, that means there should be an upgrade path, where the issuer offers the possibility of getting a card with better terms down the road.
Pro Tip
When you have built good enough credit for a better credit card, try not to close your starter card if you can, since that may hurt your credit score. 
To start, your issuer might offer automatic reviews of your account to determine whether you qualify for an increased credit line — which can help you more easily maintain a low credit utilization rate to increase your score. If you have a Capital One Platinum Credit Card, for example, Capital One automatically reviews accounts for credit limit increase after six months of timely payments.
Eventually, after proving a history of responsible credit use, the issuer may offer you an upgrade to an account that doesn't require a deposit — or better yet upgrade you automatically. You'll get the money you deposited back (if the secured account has been paid off) and you won't have to close that original account, which would hurt your credit score.
A card that offers such an upgrade path should be considered better, all other factors being equal, than one that does not.
Credit Reporting
There are three separate private companies that produce credit scores: Equifax, Experian and TransUnion. They are also known as credit bureaus. Credit card issuers generally report to them the details of every credit account.
However, some cards do not report to all three bureaus, but to one or two. This could create a problem for you if you later apply for a loan from another lender.
If that lender pulls your credit report from Equifax, for example, but your credit card's issuer sent your data only to Experian and TransUnion, then that lender won't know that you have established and maintained credit. You may get rejected, or be offered unfavorable terms.
If your goal is building great credit, make sure that the issuer of the card you are applying for specifies reporting to all credit bureaus.
*All information about the Credit One Bank® Platinum Visa® for Rebuilding Credit has been collected independently by NextAdvisor and has not been reviewed by the issuer.