We want to help you make more informed decisions. Some links on this page — clearly marked — may take you to a partner website and may result in us earning a referral commission. For more information, see How We Make Money.
There's a new way for renters to save on one of their biggest monthly expenses.
The new Bilt World Elite Mastercard, issued by Wells Fargo, is open for applications after months of invite-only access. Bilt is an online loyalty program that lets you earn rewards on rent payments, and its co-branded card offers more options for rewards on rent for no annual fee.
You'll earn one point per dollar you spend paying rent with the card through Bilt's app, up to 50,000 points each calendar year.
And while the biggest selling point of this card is rewards on rent, it's also a Mastercard that you can use to earn 3x points at restaurants, 2x points on travel (including airlines, hotels, cruise lines, and car rentals), and one point per dollar spent on everything else.
Here's what else you need to know about paying rent with Bilt, and how this card can help you maximize your monthly rent payments:
Can You Use a Credit Card for Rent Payments?
Many landlords don't directly accept credit cards as a rental payment option, preferring cash or check.
Other properties may allow credit card payments — through an online payment portal, for example — but pass the fees along to you. Third parties like Plastiq and RentPad, too, are another option for facilitating rent payments via credit card, but they often carry monthly fees.
And some experts warn that paying your rent with a credit card is risky — largely due to the high fees and potential interest costs if you don't pay the balance down.
Bilt, which first launched in 2021, is different than many other options for paying rent with a credit card because it doesn't charge fees for its service. The only fees you'll incur paying rent with the Bilt Mastercard are standard credit card fees, including interest if you carry a balance or late payment fees.
There are a couple different ways to use Bilt, depending on your rental property. If your building management is a member of the Bilt Rewards Alliance, you can find your property and pay your rent directly through the Bilt Rewards app. More than 2 million apartment units are currently under a management property in the alliance, according to Bilt.
If you don't live in a property that's part of the alliance, you can still pay rent through the Bilt app using the Bilt Mastercard and Bilt will mail your landlord a check each month for no additional cost. If your property has an online payment portal, you can use a Bilt Rent Account to pay through your property's regular portal. You'll use a unique account and routing number from Bilt in the portal, and Bilt will bill your Bilt Mastercard for the same amount, forgoing the fees the portal may charge for card payments.
Editorial Independence
As with all of our credit card reviews, our analysis is not influenced by any partnerships or advertising relationships.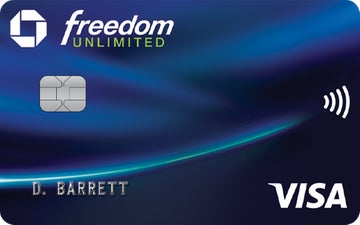 Chase Freedom Unlimited®
Intro offer:

Earn an Additional 1.5% Cash Back

Annual fee:

$0

Regular APR:

19.24% – 27.99% Variable

Recommended credit:

670-850 (Good to Excellent)

Apply Now

At Chase's secure site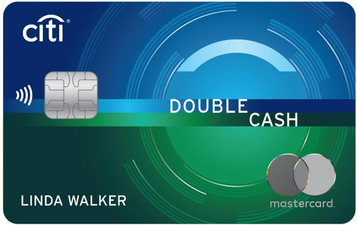 Citi® Double Cash Card
Intro offer:

N/A

Annual fee:

$0

Regular APR:

18.24% – 28.24% (Variable)

Recommended credit:

670-850 (Good to Excellent)

Learn more

At our partner's secure site
How to Use the Bilt Mastercard for Rent Rewards
When you use the Bilt Mastercard to pay your rent through Bilt's app, you'll earn 1 point per dollar, up to 50,000 points per calendar year. That means if your rent is less than about $4,166 per month, you can earn rewards on every dollar you spend on rent.
American renters spend a median $1,096 on rent each month, according to the latest U.S. Census data. Using the Bilt card, that's worth over 13,000 points annually just on rent payments.
Pro Tip
To earn rewards with the Bilt Mastercard, you must charge at least five transactions to your card each billing cycle.
When it comes to redeeming the rewards you earn with Bilt, there are a few options, including toward future rent payments. Here are all the redemptions available:
Redeem toward next month's rent payment
Save points toward a down payment on a home purchase (when you finance a future mortgage through Bilt, a service the company plans to offer in the future)
Transfer 1:1 to travel partners, which include American Airlines AAdvantage, AirFrance/KLM Flying Blue, IHG Rewards, World of Hyatt, and more
Redeem toward fitness classes (starting at 1,600 points per class) with SoulCycle, Rumble Boxing, and more
Buy art, decor, and apparel from Bilt's curated catalog
Bilt says redemption values can vary widely, depending on how you redeem. Even the most straightforward option — using points toward future rent — can vary based on your management company, so Bilt does not publish any standard point valuation.
Like many other rewards programs, you'll likely get the best value by transferring your points to travel loyalty programs at a 1:1 ratio.
As you accrue points, you can also move up in status within Bilt's rewards program. You'll start as a Blue member, but as you spend more, you'll get additional benefits with Silver, Gold, and Platinum status — including the option to earn interest on your points (in the form of additional points).
Risks of Paying Rent with a Credit Card
Though Bilt waives the fees you may pay with other services that facilitate credit card rent payments, there are still risks you can incur paying rent with a credit card.
Because of the sky-high interest rates credit cards charge (the Bilt Mastercard carries a variable (See Terms), accruing debt on your rent charges can quickly lead to long-lasting balances.
If you use the Bilt Mastercard — or any other credit card — to pay rent, it's essential to treat the charge as if it were a cash payment, and have the money in your account to pay it in full before your statement is due. You may even want to keep a month or two of your rent cost in a designated account, so you can ensure you have the money to pay down your card balance.
Another thing to keep in mind is your credit limit. The card agreement specifies that the minimum credit limit you may be assigned is $1,000. Depending on your rental cost, your monthly rent could make up a large portion of your credit line, which determines your credit utilization ratio (the second-most influential factor in your credit score).
However, Bilt offers a service called BiltProtect, which you can use specifically to pay rent without affecting your credit line. You'll still earn points, but the funds will be pulled directly from a bank account you link to the Bilt app. If you disable BiltProtect, your rent payment will be charged to your card like a transaction, and reduce your available credit.
Either way, always remember to maintain good credit while using this card. Keep an eye on how closely your spending gets to your credit limit, and always make sure to pay down your balance in full each month.
Bottom Line
The new Bilt Mastercard offers a novel way to increase your credit card savings. Especially in major cities and other areas where rent prices are skyrocketing and make up a large portion of renters' monthly budgets, even small rewards on rent can make a big difference over time.
Like any option for paying rent with a credit card though, you can run the risk of very high interest payments if you carry a balance on the card. And since your payments are reported to the three credit bureaus, missing a payment or not paying in full can be detrimental to your credit score.
Before you apply, consider whether Bilt's rewards options make sense for you, and make sure you have a plan for making your payments in full and on time every month.
Editor's Note: NextAdvisor is owned by Red Ventures, which also owns The Points Guy. Brian Kelly, the founder of The Points Guy, is a Bilt advisor and investor. Our story was published independently, with no connection to The Points Guy or Bilt.