We want to help you make more informed decisions. Some links on this page — clearly marked — may take you to a partner website and may result in us earning a referral commission. For more information, see How We Make Money.
Terms apply to American Express benefits and offers. Enrollment may be required for some American Express benefits and offers. Visit americanexpress.com to learn more.
If misfortune strikes — such as a layoff, a hefty medical bill, or an urgent car repair — it's natural to want to lean on whatever you can to get through, and that may include credit cards.
Using credit cards for emergencies isn't sustainable over the long term, but the truth is that sometimes in life you may need to put an emergency expense on a credit card. And you can avoid making a bad situation worse by choosing the right credit card.
Pro Tip
If you use a credit card for an emergency, have a plan to pay off the balance as quickly as possible to avoid interest charges.
You can also start building an emergency fund now regardless of circumstances to minimize the likelihood of having to use a credit card again for an emergency, even if it's as little as $5 a week. Having something in reserve can mean the difference between weathering short-term financial hardship and going into debt.
If you don't have an emergency fund to lean on, we singled out a few credit cards that won't charge you interest for a long introductory period and don't have annual fees. Read on to learn about the risks of using credit cards for emergencies and the importance of having an emergency fund.
The Risks of Using Credit Cards for Emergencies
1. You Are Borrowing Money
When you use a credit card, whether it's for an emergency or not, the money you spend becomes credit card debt that you'll eventually have to repay. If you don't pay the balance in full at the end of each billing period, or if you aren't able to pay it off down the road, you may end up with crushing debt.
2. The Interest Rate Is High
You'll have to pay interest to the credit card's issuer if you carry that balance. The majority of credit cards charge double-digit interest rates, typically anywhere between 10% to 25%, making it even harder to pay down as time goes on.
3. There May Be the Temptation to Overspend
Making a big purchase (or multiple purchases) on a credit card, even for an emergency, can create a momentum that leads to more debt you can't afford to repay.
4. Your Credit Score May Be Affected
If you reach or get close to the card's credit limit, your credit score will likely take a hit. That's because you've significantly increased your credit utilization ratio, or the amount you owe relative to your credit limit, which typically makes up 30% of your credit score. Your credit score is fixable, but a lower number could make accessing credit in the future more difficult or expensive.
5. It Could Be Harder to Build Up an Emergency Fund
It becomes even harder to build and preserve an emergency fund if you're carrying a high balance on a credit card. Any extra funds you have will likely go towards paying off your credit card rather than an emergency fund.
How an Emergency Fund Can Save You From Having to Use Cards
Start an emergency fund now to help you ride out financial distress in the future without going into debt by using credit cards or taking out loans, even if your contributions are small in the beginning. Putting a few bucks in your emergency fund every week will begin to add up. For example, if you put $5 away every week, it'll become $120 in six months.
You can try to free up some money by readjusting your budget or lowering the cost of some of your bills. Selling goods can give you fast cash, and a side hustle can be a longer-term solution to having an extra income stream. Once you have a small nest egg, make a longer-term savings plan and set incremental goals toward stashing away three to six months' worth of expenses.
Yet, for some it can be hard to build an emergency fund when every dollar goes toward essential living expenses. According to Federal Reserve data, nearly 40% of Americans would be unable to cover an unexpected expense of $400 with cash or its equivalent, and Black and Hispanic Americans are even less able to handle an unexpected financial setback compared to White Americans.
If you have to use a credit card for an emergency, it's better to rely on a new credit card with a 0% introductory APR on purchases and no annual fee — like our picks for the best 0% credit cards. These cards typically require a good credit score of 670 or higher, but if you qualify, you can avoid paying interest for up to 18 months. Look for credit cards with lower APRs in general and that you can use instantly after approval; it may be helpful to have instant access to a credit card that hasn't arrived in the mail yet if you're dealing with an emergency.
Best Credit Cards for Emergencies
Relying on a credit card isn't an ideal safety net for emergencies, but it may be worth keeping one in a drawer for that possibility. Some credit cards are better to use in an emergency than others — here are the ones we recommend:
You won't earn any rewards with the U.S. Bank Visa Platinum, but for debt payoff or forgoing interest on new purchases, this card is tough to beat. This card is NextAdvisor's top choice for 0% interest on new purchases as well as balance transfers because of its 20-billing-cycle intro period (14.49 – 24.49% variable APR thereafter). If you want an extended 0% interest cushion for an emergency, consider adding this card to your wallet.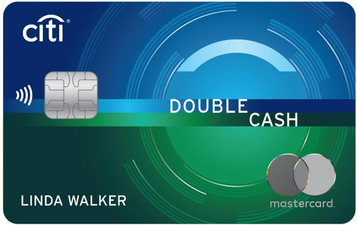 Citi® Double Cash Card
Intro offer:

N/A

Annual fee:

$0

Regular APR:

17.74% – 27.74% (Variable)

Recommended credit:

670-850 (Good to Excellent)

Learn more

At our partner's secure site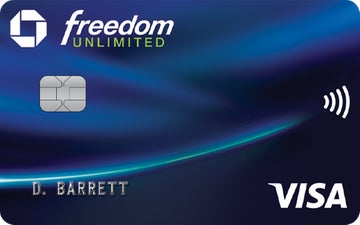 Chase Freedom Unlimited®
Intro offer:

Earn an Additional 1.5% Cash Back

Annual fee:

$0

Regular APR:

18.74% – 27.49% Variable

Recommended credit:

670-850 (Good to Excellent)

Apply Now

At Chase's secure site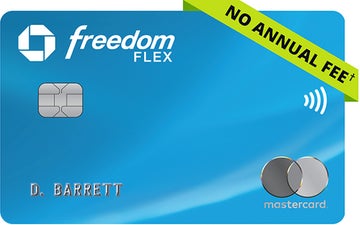 Chase Freedom Flex℠
Intro offer:

$200

Annual fee:

$0

Regular APR:

18.74% – 27.49% Variable

Recommended credit:

670-850 (Good to Excellent)

Apply Now

At Chase's secure site
Amex EveryDay® Credit Card
The Amex EveryDay Credit Card is a winner on multiple fronts; it has a 0% introductory APR on new purchases that lasts for 15 months, no annual fee, rewards for making purchases — and you can use it instantly after approval. The Amex EveryDay Credit Card gives you 1 point per dollar spent on most purchases and 2 points per dollar on the first $6,000 spent at U.S. supermarkets each year. You'll be subject to a variable APR of 12.99% – 23.99% once the introductory period ends.
The Citi Double Cash Card has a simple and straightforward approach to rewards, which encourages its customers to pay off their balance. You'll earn 2% cash back on every purchase — 1% when you buy and 1% when you pay it off. This card can also help you manage existing debt, with its lengthy 18-month 0% intro rate for balance transfers (17.74% – 27.74% variable APR thereafter). The simple rewards structure and attractive balance transfer no-interest period make it a versatile card for emergencies.
The Chase Freedom Unlimited stands out for its impressive rewards, flexibility, and the lack of an annual fee. You'll earn 5% cash back on Chase travel purchases through Chase Ultimate Rewards®, 3% cash back on dining and drugstore purchases, and 1.5% cash back on everything else. But the card's value goes beyond its rewards. Earn an additional 1.5% cash back on everything you buy (on up to $20,000 spent in the first year), 15-month introductory no-interest period on purchases and balance transfers (then a variable APR of 18.74% – 27.49%) and intro balance transfer fee of $5 or 3% of the amount of each transfer, whichever is greater in the first 60 days. Plus, the ability to redeem points at a higher value through the Chase Ultimate Rewards® portal make this one of the best cash back cards.
The Chase Freedom Flex is very similar to the Chase Freedom Unlimited in terms of value. It offers the same introductory APR offer, no annual fee, and many of the same rewards. The two most significant differences are the card's rewards structure and benefits. With the Freedom Flex, you'll earn an additional 5% back on up to $1,500 spent in combined purchases in bonus categories that rotate each quarter you activate (then 1% back) and 1% back on all regular spending. And because the Chase Freedom Flex is a Mastercard, it offers a range of World Elite Mastercard benefits that don't apply to the Freedom Unlimited.