We want to help you make more informed decisions. Some links on this page — clearly marked — may take you to a partner website and may result in us earning a referral commission. For more information, see How We Make Money.
Even if you're still working toward a great credit score, there are plenty of credit card options for fair credit with rewards, benefits, and incentives to help you build your score.
While you might not get the most premium perks, you can still maximize every dollar you spend and get great value from a credit card for fair credit. What's more, these credit cards are helpful tools for building the payment history and credit habits you need to qualify for premium travel and rewards credit cards you might want to apply for in the future.
But before you open any new credit card, take some time to compare options that fit your spending and that you're eligible for based on your credit history. To help you get started, here are our favorite credit cards for people with fair credit, and more information about how to build a great credit score:
Best Credit Cards for Fair Credit
Editorial Independence
As with all of our credit card reviews, our analysis is not influenced by any partnerships or advertising relationships.
Good for Little Credit History: Petal 2 "Cash Back, No Fees" Visa Credit Card
Petal® 2 "Cash Back, No Fees" Visa® Credit Card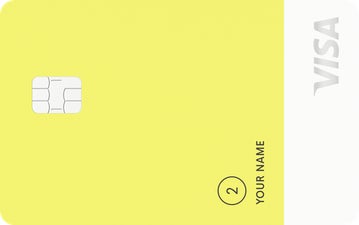 Apply Now
At Petal's secure site.
Petal® 2 "Cash Back, No Fees" Visa® Credit Card
Intro offer:

N/A

Annual fee:

$0

Regular APR:

15.24% – 29.24% (Variable)

Recommended credit score:

(No Credit History)
Rewards rate:
Up to 1.5% cash back on eligible purchases after making 12 on-time monthly payments. 1% cash back on eligible purchases right away.
NextAdvisor's Take
Pros
Cash back rewards increase with responsible credit use
No annual fee or security deposit
Prequalify online without a hard inquiry on your credit report
Cons
No welcome bonus
No introductory APR
Potentially high ongoing variable APR
The Bottom Line
The Petal 2 Visa Credit Card issued by WebBank, is designed to help credit newcomers establish credit and build a good credit score with no annual fee. You'll earn cash back rewards on your spending, and the card uses an alternative approval process which can help you qualify even with no credit history.
Additional Card Details
Earn a baseline 1% cash back on all eligible purchases, and up to 1.5% back after 12 on-time payments
Reports payment history to all three credit bureaus
Credit limit between $300-$10,000 based on credit worthiness
No annual fee
Good for Cash Back: Capital One QuicksilverOne Credit Card
Good for Credit Building: Upgrade Visa Card with Cash Rewards
Upgrade Cash Rewards Visa®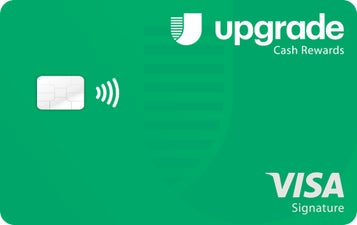 Learn more
At our partner's secure site.
Upgrade Cash Rewards Visa®
Intro offer:

N/A

Annual fee:

$0

Regular APR:

14.99% – 29.99% APR

Recommended credit score:

580-740 (Fair to Good)
Rewards rate:
Earn 1.5% unlimited cash back on card purchases every time you make a payment.
NextAdvisor's Take
Pros
Earn 1.5% back as you make payments
Fixed interest and standard monthly payments if you carry a balance
No annual fee
Available for average credit
Cons
No welcome bonus
Potentially high APR
Balance transfers not allowed
The Bottom Line
The Upgrade Cash Rewards Visa offers 1.5% cash back on everything — but you'll earn your rewards as you make payments toward the charge, not when you purchase. There's no annual fee, and you can qualify for this credit-building card with a less-than-perfect credit score. If you need to carry a balance, fixed payoff plans help you pay down your balances faster.
Additional Card Details
14.99%-29.99% APR
No fees
Fixed, predictable monthly payments (terms assigned based on credit)
Credit lines up to $25,000 available
Check the credit line you qualify for without a hard credit check
Reports payments to all three credit bureaus
Good for Students: Discover it Student Cash Back
Discover it® Student Cash Back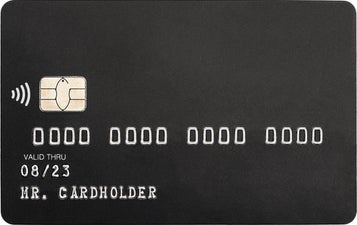 Discover it® Student Cash Back
Intro offer:

Cashback Match™

Annual fee:

$0

Regular APR:

15.24% – 24.24% Variable

Recommended credit score:

(No Credit History)
Rewards rate:
Earn 5% cash back on everyday purchases at different places each quarter like Amazon.com, grocery stores, restaurants, gas stations and when you pay using PayPal, up to the quarterly maximum when you activate. Earn unlimited 1% cash back on all other purchases – automatically.
Good for Secured Cards: Capital One Platinum Secured
What Is Considered Fair or Average Credit?
Your credit score is a representation of the information in your credit report. It's the number many lenders use to determine whether you're eligible for financial products like credit cards, loans, and mortgages — and the terms you qualify for.
Credit score calculations can vary, but in general, they fall within a range of 300 to 850 and are created using scoring models from either FICO or VantageScore. The higher your credit score on either model's scale, the more creditworthy you may appear to potential lenders.
Generally speaking, a FICO score that's considered "fair" will fall between 580 and 669. A "good" credit score falls anywhere between 670 and 739, a "very good" score falls between 740 and 799 and "excellent" scores are over 800. Any score that falls below 580 is considered a "poor" credit score.
For scores based on the VantageScore model, "fair credit" falls in a similar range of 601 to 660. A "good" score is between 661 and 780 and an "excellent" score is anywhere from 781 to 850. VantageScore separates poor credit into two different categories — "poor" scores from 500 to 600 and "very poor" scores from 300 to 499.
Pro Tip: Credit scores within the fair credit range are actually lower than the nationwide average. In 2021, the average FICO credit score in the U.S. was 714, according to data from Experian.
Can I Still Get a Credit Card if I Have Bad Credit or No Credit History?
You may still be able to qualify for a credit card if you have poor credit or no credit. In fact, some credit cards are designed for people with bad credit to help build better credit.
Both credit cards for bad credit and credit cards for people with no credit history at all don't offer the most lucrative perks and benefits, but they can help you build credit by reporting payments to each of the three credit bureaus. Here are a few types of cards geared toward building credit:
Secured credit cards: Secured cards can be easier to qualify for than other types of credit cards because they require a refundable security deposit upon approval. This deposit is used as collateral on your account, and usually serves as your credit line. Many issuers review your account after a period of time to determine whether you're eligible to upgrade to an unsecured card and receive your deposit back.
Credit cards with alternative approvals: You may be more likely to qualify for this type of card with no credit because the issuers consider not only your credit score but also other financial factors when determining your eligibility. You can submit information like your banking information, regular monthly payments, and income when you apply, to help prove to the lender your creditworthiness, even without a long credit history.
Student credit cards: These cards are aimed at college students with limited credit history. They may even come with incentives geared toward students, like credits for receiving good grades. You'll typically have to prove your enrollment in an institution of higher education to qualify.
If you have bad credit or no credit at all and you're approved for a new card, make sure you practice good credit habits to improve your score. Only charge what you can afford and pay your balance in full and on time each month. By using a credit card for bad credit wisely, you can build up your credit enough to qualify for a new card with better perks.
4 Ways to Improve Your Credit Score
Wheter you have fair credit, bad credit, or no credit history, it's never too late to begin building a better credit score. Here are a few best practices to keep in mind as you go:
Try nontraditional credit scoring programs
Similar to the way some issuers offer alternative approvals based on self-reporting banking information, some credit bureaus and credit scoring models allow you to include information like your savings balance, utility payments, and more in your score calculations.
For example, Experian Boost can help you increase your Experian credit score by adding regular bills like your phone bill, electricity payments, and even Netflix subscription to your credit report. Just keep in mind, you can't choose which credit report a lender will pull when you apply for a credit card or loan — these credit-building tools are often associated with a single credit bureau or scoring model, so they won't be reflected in some scores.
Avoid late payments
While the factors that make up different credit scores vary slightly, the most important factor that affects your credit score is your payment history. The best way to increase your credit score and maintain a good score over time is to pay all your bills on time each month. And to avoid any high-interest debts, make sure you not only make the minimum payment by the time your bill is due, but also pay your balance in full.
On the flipside, while on-time payments can help you make progress toward a great score, late payments on your credit card and other bills can damage your credit in a hurry.
Keep your credit utilization ratio below 30%
The amount of credit you're using at any giving time compared to the total credit amount available to you — also known as your credit utilization ratio — is the second-most important factor in your credit score. You'll see the best effects on your credit score if you maintain a utilization rate below 30%. If you have a credit limit of $10,000 on your credit card, for example, be careful ensure your balance never goes above $3,000.
If your current debts leave you with a credit utilization rate over 30%, paying down your balances can help you save money on interest and boost your credit score along the way.
Monitor your credit reports
Finally, it's important to check and monitor your credit regularly. Keeping an eye on your credit reports can help you stay on top of any fraudulent activity or incorrect reporting that can hurt your score. If you do find errors on your credit reports, you can dispute the incorrect data to prevent unnecessary damage to your credit.
You're entitled to access to your credit score and credit report. The easiest way to check your score is typically through your online bank or credit card account. To check your credit reports, you can use the website AnnualCreditReport.com to check all three of your credit reports from Experian, Equifax and TransUnion for free. For the time being, you can access these reports up to once per week.