Drones: Preserving the Past, Protecting the Future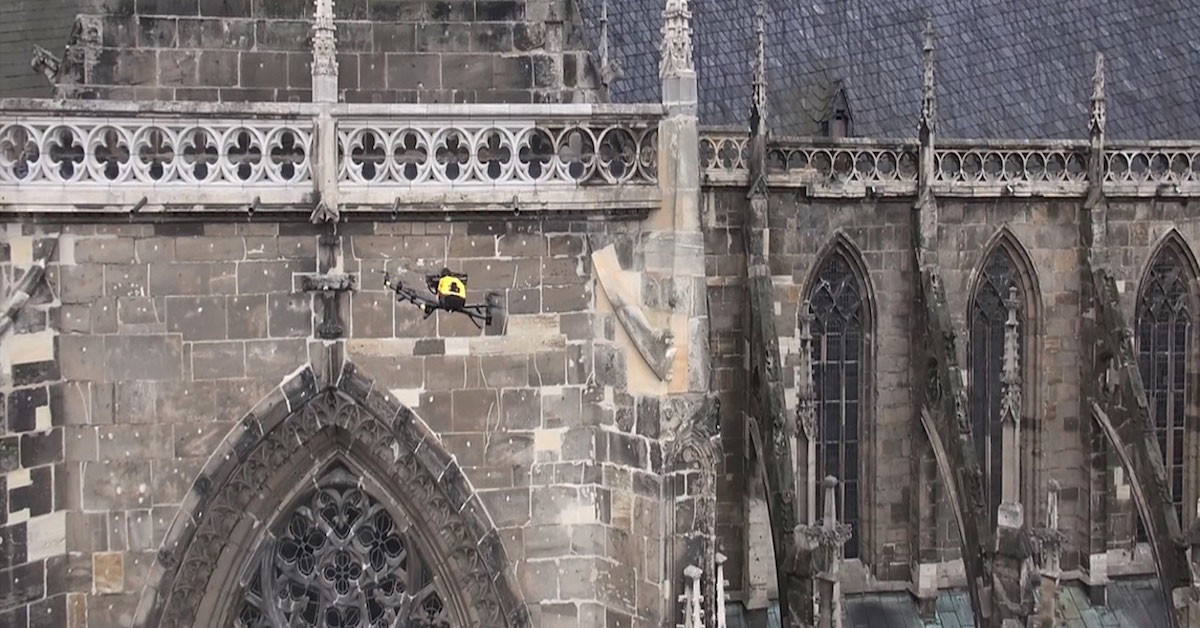 Advances in drone technology are not only about improving our quality of life today. They also provide new ways to preserve historical landmarks and protect important cultural sites from the past. In the case of the Halberstadt Cathedral in Germany, the marriage of aerial innovation and historical preservation are enabling new possibilities.
Drones, or unmanned aerial vehicles (UAV), are performing complex site assessments and accomplishing conservation tasks that have been extremely difficult and cost-prohibitive—until now. With the ability to capture a wealth of visual and geo-tagged data, researchers are using drones to assess the physical condition of landmarks and identify critical areas of deterioration, collecting valuable data ideal for creating detailed preservation and restoration plans.
Using drones to inspect fragile, historic monuments helps maintain a site's integrity, eliminating the need for cumbersome, heavy and potentially damaging scaffolding. Maneuverability and acute vision enable specialists to inspect inaccessible areas and identify vulnerabilities. And the images gathered through high resolution sensors allows preservationists to create multidimensional models that may reveal new insights.
Two of the more promising innovations focus on structural analysis and image gathering to enable more detailed examination. Real time data from real world assets are transformed via software into a digital twin to virtually mirror current conditions. Digital twin technology refers to a digital replica of physical assets, processes, and systems that can be used for a variety or purposes. The pairing of the physical to the virtual world allows analysis of data and monitoring of systems. A virtual model of the Halberstadt Cathedral allows researchers to run scenarios and test solutions without risk of damaging the structure or incurring additional cost.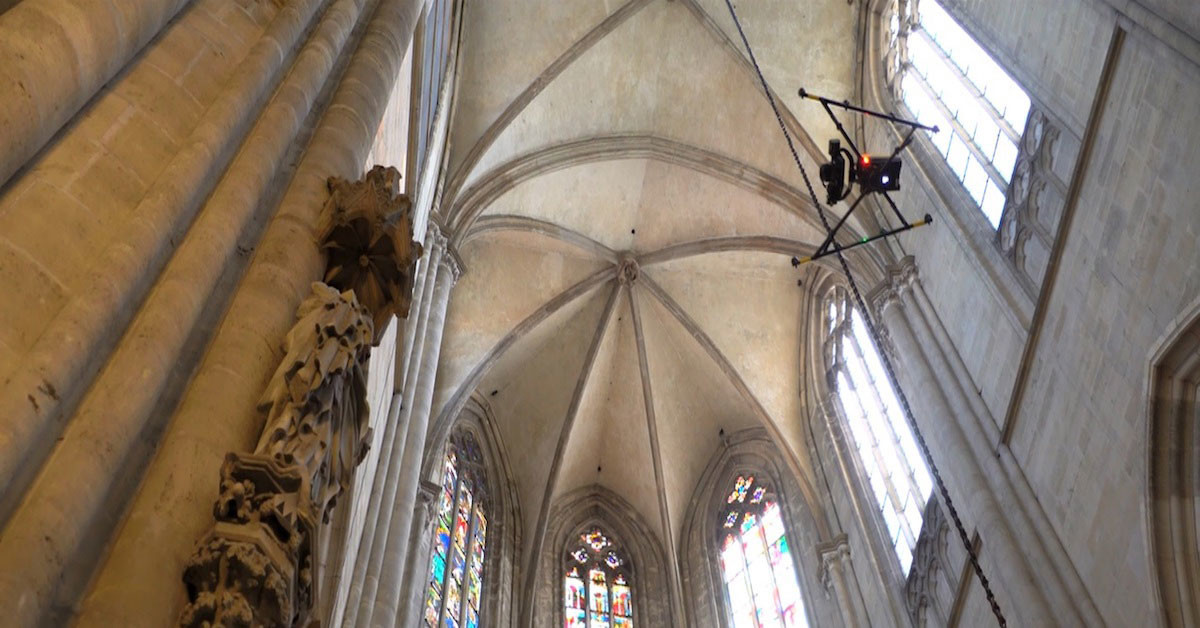 Cloud-based digital asset management software like the Intel® Insight Platform stores, processes and analyzes the large sets of digital data generated from drone-based photographs and helps researchers detect and identify areas of deterioration due to changing environmental conditions and time. Using these models, restoration teams can then identify possible areas of concern and devise appropriate protections.
For the gothic, 15th century Halberstadt Cathedral, church leaders had relied on expensive and resource-intensive manual inspections to monitor conditions. However, they recently deployed the Intel® Falcon™ 8+ drone to perform a comprehensive visual inspection of the cathedral, from archways to fragile, previously difficult to reach areas.
In less than an hour of flight time, The multi-rotor Intel Falcon 8+ drone captured nearly one thousand detailed images, giving the researchers data to produce an intricate, true-to-life 3D model of the structure. But Halberstadt Cathedral isn't just any structure. The medieval masterpiece's delicate exterior includes a flying buttress, ornate statues and dramatic spires—all of which the Falcon 8+ was able inspect up close without risk of damaging the priceless façade. For preservationists, drones are revolutionizing the field and energizing a new era of historical preservation with better data, in a fraction of the time.
In addition to reducing the time and resources needed for these preservation initiatives, drone deployments result in substantial savings—enabling further conservation efforts and the maintenance of cultural treasures for future generations.