We want to help you make more informed decisions. Some links on this page — clearly marked — may take you to a partner website and may result in us earning a referral commission. For more information, see How We Make Money.
Women make better decisions with their credit cards than men, new research shows.
Despite social stereotypes that have long (and incorrectly) equated women with emotional spending and impulsive purchases, data shows they are often more financially savvy than their male counterparts when it comes to credit cards.
In fact, women are "significantly" more likely than men to open a credit card to build credit, while men are more likely to get their first credit card to make big purchases. That's according to a recent study by Lantern, a personal finance site owned by SoFi, analyzing credit card use and sentiment in the U.S.
Here's more on what experts have to say about how women build and use credit, and advice for anyone looking to begin building a great credit score.
Women Are Less Impulsive with Their Credit Cards
Sixty-five percent of women named credit building as their top reason to apply for a new credit card, compared to 51% of men, according to the Lantern by SoFi study.
Men, on the other hand, are more likely to show impulsive credit behaviors. For instance, 66% of men say they got a credit card to receive a specific discount and cancel the card immediately, compared to 47% of women. And about 30% of men have applied for a new card specifically for the sign-up bonus, while only 18% of women did the same.
Women also tend to carry lower balances. Almost half of women (49%) reported carrying a balance of $2,500 or less, and 16% carried none. On the other hand, 39% of men carry a balance of $5,000 or more.
Women Face Credit-Building Challenges
Unfortunately, good credit habits don't always result in credit wins for women.
According to the survey, they were twice as likely (12%) to see no improvements to their credit after getting a credit card, compared to men (6%). Men are also more successful in negotiating lower interest rates: 69% of men said they got a lower interest rate after speaking with their credit card issuer, compared to only 46% of women.
And other data shows that building and maintaining great credit can be even more challenging for women at the intersection of other groups traditionally underrepresented by the credit system — like immigrants and people of color. In fact, Black and Hispanic Americans, are more likely than other races to have no credit at all, according to data from the Consumer Financial Protection Bureau. There's also a strong correlation between income and credit — people in lower-income neighborhoods are more likely to lack credit than those in higher income neighborhoods, the study shows.
Disparities across these demographics can make it even more difficult for some women to gain access to credit and begin building their scores.
How Women Think About Credit and Financial Success
Despite ongoing gender and social disparities, women's and men's FICO scores, on average, are almost identical (704 and 705, respectively), according to the latest Experian data.
Some research suggests women are simply more cautious with their finances. While men are more open to using debt to buy luxury items, women are more likely to reserve it as a tool when facing financial trouble or unemployment, according to a study from American University, which analyzed the Survey of Consumer Finances from the Federal Reserve in 2018.
Women are also actively pursuing their own financial education and independence, says Jeanne Kelly, credit expert and owner of the Kelly Group Coaching.
"I think we want to learn more about [credit]," says Kelly. "When I'm offering free credit education courses, I see more women signing up… I love that we're educating ourselves. And I feel like we're using credit in a healthy way, not because we need it – because we see the bigger picture. And that's our financial independence."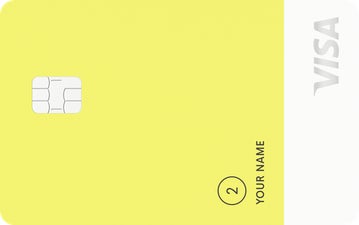 Petal® 2 "Cash Back, No Fees" Visa® Credit Card
Intro offer:

N/A

Annual fee:

$0

Regular APR:

15.24% – 29.24% (Variable)

Recommended credit:

(No Credit History)

Apply Now

At Petal's secure site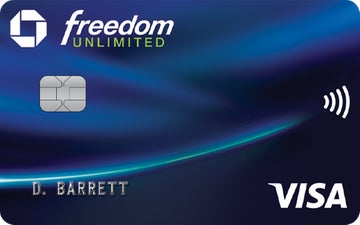 Chase Freedom Unlimited®
Intro offer:

Earn an Additional 1.5% Cash Back

Annual fee:

$0

Regular APR:

17.24% – 25.99% Variable

Recommended credit:

670-850 (Good to Excellent)

Apply Now

At Chase's secure site
Petal® 2 "Cash Back, No Fees" Visa® Credit Card issued by WebBank
How to Build Credit with a Credit Card
If you're looking to build credit, one of the best ways to get started is with the right credit card — so you can build healthy credit habits to help you qualify for everything from personal loans to a mortgage in the future. Here are a few ways to use your card responsibly and boost your score over time.
Get credit before you need it
When it comes to building credit, the sooner you get started, the better. It takes time to establish credit, and even longer to build a great score. Plus, the average age of your accounts is a major factor in your score — the longer you've held accounts in good standing, the more creditworthy you may appear to lenders.
"Don't wait until the very moment that you need credit," says Kristy Kim, CEO at TomoCredit. Kim came to the U.S. from South Korea without any knowledge of the credit system. She avoided debt and credit cards, thinking it was a good strategy. When the time came and she needed an auto loan, she found it hard to find a lender that would take a chance on her.
"There's no downside to starting early," Kim says, even if the system can seem intimidating. "Just do what you can and get started as early as possible."
Kelly echoes that sentiment. "You want to build credit in your own name, no matter what. And you want to build it when you don't need it."
Use your card on everyday purchases
Credit card debt is expensive — with an average variable APR around 16%, even a small balance can grow into long-lasting debt quickly.
Luckily, credit card debt is easy to avoid: Don't make purchases you can't afford, or wouldn't make if you only had a debit card in your wallet.
"Use [your credit card] for things you already need to buy," Kelly says. "I know I have to pay my cell phone, so I might as well link it to a credit card… We know we have to put gas in our car, as expensive as it may be. But if you put it on the credit card, you're using your credit. You're showing you know how to use credit."
Always pay on time
The golden rule of responsible credit card usage is to never miss a due date.
Payment history is the most influential factor making up your credit score. And once a late payment is reported to the credit bureaus, it can remain on your credit reports for seven years.
To ensure you always pay on time, consider setting up autopay by connecting a bank account to your online credit account. If you'd rather keep track manually, set a reminder or memorize your payment due date and remember to pay at least the minimum payment each month by that date.