We want to help you make more informed decisions. Some links on this page — clearly marked — may take you to a partner website and may result in us earning a referral commission. For more information, see How We Make Money.
This page includes information about Discover products that are not currently available on NextAdvisor and may be out of date.
Most people have at least one credit card in their wallet. In fact, the average number of credit card accounts per cardholder was 3.84 in 2020, according to data from credit bureau Experian. However, the rate of credit card use is actually lower than you might expect.
Consumers are most likely to use a debit card or cash at the register, even if they have a credit card. According to a 2021 study from the Federal Reserve, shoppers used cash in 19% of transactions, debit cards in 28% of transactions, and credit cards in 27% of transactions.
While credit card use lags behind some other payment methods, it's actually better to use a credit card for certain purchases. From rewards to purchase protection to zero fraud liability, credit cards come with several benefits that make them the best method of payment for some major expenses.
Pro Tip
If you're spending money on electronics, appliances, travel, event tickets, or online purchases, using a credit card is usually the best payment method.
Here's what you need to know about when you should use your credit card to pay, and how to maximize your card's benefits.
Benefits of Using a Credit Card
In many situations, paying with a credit card is a better option than using a debit card or cash.
For one, credit cards are much safer than debit cards. If someone steals your debit card or hacks into your account, the fraudster will be spending your money directly. Even if your bank reimburses you for the fraudulent transaction, it could take months to get your money back if you don't report it right away.
With credit card fraud, the money spent belongs to the credit card company, and your own money isn't on the line until you pay the bill. The Fair Credit Billing Act (FCBA) limits your liability for unauthorized credit card charges to $50, or $0 if you report the loss before any unauthorized charges are made. Many credit card issuers also have zero liability policies of their own that further protect consumers. You can check the details of your issuer's policies in your cardholder agreement.
Many credit cards also provide incentives and rewards for spending money. Your card may offer cash back rewards, airline miles, or points that can be redeemed for free travel, gift cards, and more. When you use cash or a debit card, you don't get to take advantage of these perks.
Another thing to consider is that some credit cards come with purchase protection as an added benefit. If you purchase an eligible item with a credit card and the item gets stolen or damaged within a certain time frame after purchase, the credit card company may reimburse you for that expense. If you paid with a debit card or cash, you would be out of luck. Some travel cards also come with travel protections that will reimburse you if a trip you booked with that card goes wrong.
For all their benefits, though, credit cards aren't completely without risks.
"The major risk of using credit cards is debt," says Phil Dengler, co-owner of The Vacationer, a resource for travel-focused credit cards, points, and miles. "Since you can make purchases without actually having the money, it's easy to rack up debt. Plus, credit card interest rates can be extremely high," he adds.
If you use a credit card for purchases, you should never charge more than what you can afford. As soon as you have a balance on your credit card, pay it off as soon as possible, ideally in full.
Always Use a Credit Card for These Purchases
Credit cards are generally recommended for specific purchases, often ones with a bigger price tag. You should also use your credit card for purchases that will earn you rewards. If you're making a purchase in one of the following categories, using a credit card is usually your best option.
Electronics and Appliances
Whether you're buying a smart refrigerator or an OLED TV, using a credit card to pay for electronics and appliances is a smart idea.
These are typically big-ticket items, so having purchase protection from your card in case the item gets damaged or stolen can offer you some peace of mind. Your credit card might also provide an extended warranty or insurance.
Using a 0% APR credit card can also be a lower-cost way to finance expensive electronics or appliances, compared to a personal loan. Just make sure you have a plan to pay off the debt before the introductory period ends. Otherwise, you could pay a high interest rate on the remaining balance.
Travel
If you're booking a flight or hotel, you should probably use your credit card to pay.
"Using a travel credit card or co-branded airline miles credit card is the best for booking airfare, car rentals, and hotels," says Andrea Woroch, a nationally-recognized consumer finance expert. "You will earn extra rewards and you often get added perks, such as free checked bags or free upgrades."
Depending on your credit card, you could earn elevated rewards on your travel purchases. For example, the Chase Sapphire Preferred® Card offers 5x points on travel purchased through Chase Ultimate Rewards. Plus, your credit card may offer travel protections, such as trip cancellation coverage and lost luggage protection, if you pay for your trip with the card. That way, you don't have to pay for a separate travel insurance policy.
Rental Cars
If you need to reserve a rental car, consider using your credit card, rather than a debit card or cash, at the counter. Your credit card might offer primary or secondary rental car insurance, which is a free perk found among many travel credit cards.
While most rental car companies offer liability insurance for a fee, your credit card company might provide higher limits. Plus, it may also include collision coverage. A damage waiver is usually something you'll need to pay extra for if you go through the rental company.
Online Purchases
These days, many people do their shopping online. The number of digital buyers in 2021 was 2.14 billion, according to the dropshipping platform Oberlo. That's more than a quarter of the total world population. If you're among that number, consider using your credit card the next time you make an online purchase.
There are a few reasons why using a credit card to shop online makes sense. First, it's much safer than using a debit card. Most credit cards have fraud detection and prevention technology, so you'll be better protected in the event that your card information is stolen.
If something goes wrong with your transaction, such as if you're billed incorrectly or you never received the merchandise as agreed, you can dispute the charge with your credit card issuer and possibly receive a refund. However, it's generally a good idea to try and resolve the issue with the merchant first, and ask your credit card issuer for a chargeback only when that fails.
Finally, some credit cards offer elevated rewards for online shopping purchases, such as the Discover it® Cash Back card, which will offer 5% cash back on Amazon.com purchases in Q4 of 2022, up to the quarterly maximum when you activate.
Event Tickets and Passes
The final category where your credit card may offer benefits is in-person entertainment. This might include event tickets and passes to museums, amusement parks, or live events. Some credit cards, like the Capital One SavorOne Cash Rewards Credit Card, offer elevated point earnings on entertainment purchases. Others, like some cards in the Chase and American Express families, have unique perks that give cardholders access to exclusive reservations, premium experiences, ticket pre-sales, and more.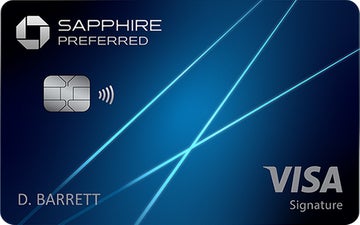 Chase Sapphire Preferred® Card
Intro offer:

60,000 points

Annual fee:

$95

Regular APR:

19.74% – 26.74% Variable

Recommended credit:

670-850 (Good to Excellent)

Apply Now

At Chase's secure site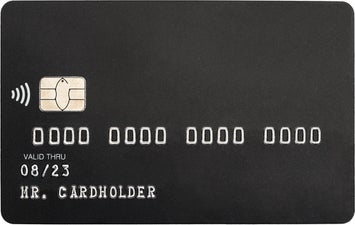 Discover it® Cash Back
Intro offer:

Cashback Match™

Annual fee:

$0

Regular APR:

15.74% to 26.74% Variable

Recommended credit:

670-850 (Good to Excellent)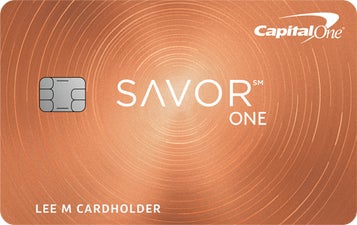 Capital One SavorOne Cash Rewards Credit Card
Intro offer:

$200

Annual fee:

$0

Regular APR:

17.99% – 27.99% (Variable)

Recommended credit:

670-850 (Good to Excellent)

Apply Now

At Capital One's secure site
Choosing the Best Card for You
There are dozens of excellent credit cards on the market to suit every lifestyle, from frequent travelers to foodies to rewards maximizers. Here are some factors to take into consideration when searching for the right card for you:
Ultimately, the best card is different for every consumer. It all comes down to your needs and spending habits — and having a plan for what type of purchases you'll use your card.
All information about the Discover it Cash Back has been collected independently by NextAdvisor and has not been reviewed by the issuer.