We want to help you make more informed decisions. Some links on this page — clearly marked — may take you to a partner website and may result in us earning a referral commission. For more information, see How We Make Money.
Online shopping portals are easy to overlook as a way to save money when you shop online.
These sites help you save on purchases with eligible retailers through cash back or points offers — and savings can often be even greater during the holidays. The best part? You can combine your credit card rewards with online shopping portal savings and retail sales to stack points, miles, or cash back on top of savings.
These platforms can help sweeten any deal, says Trae Bodge, smart shopping expert and founder of TrueTrae.com. "What I'm seeing right now are a lot of deal sites offering additional savings on top of what the retailers are already offering. If you are buying something that's a couple of hundred dollars, that extra cash back will really make a difference."
Here's everything you need to know about online shopping portals — and how to use them for your online purchases through the holiday season.
What Are Online Shopping Portals?
You can use online shopping portals to shop at hundreds of eligible retailers, from large department stores like Macy's to individual brands like Nike.
"The difference between shopping at a retailer versus online portal is where you start," says Steven Abrams, a personal finance and credit card expert at RetailMeNot, an online marketplace for coupons and deals.
There are a few different types of online shopping portals. Several independent cash back portals reward you with cash back when you shop online using their apps, websites, or browser plug-ins, but there are also credit card issuer portals, airline portals, and even hotel portals that reward you with points and miles back on your spending. All of them are free to use, though they vary in the types of rewards and savings they offer.
Cash Back Shopping Portals
Anyone can access cash back portals online. These types of shopping portals typically offer cash back if you sign up and click through to a retailer from the portal, rather than going to a store's website directly. Some portals also offer special promo codes and coupons you can use at checkout.
There are over a dozen competing cash back portals out there, but here are a few popular options:
Credit Card Shopping Portals
If you have a credit card with an issuer that offers its own shopping portal, you can use it to boost the rewards you already earn on your spending.
A credit card issuer's portal may not have as many eligible retailers as independent cash back portals, Abrams says. "But your credit card is going to be giving you extra rewards, bonuses, and cash back on that specific card, probably more than you would earn otherwise," says Abrams.
Editorial Independence
As with all of our credit card reviews, our analysis is not influenced by any partnerships or advertising relationships.
Shop Through Chase: Earn up to 15 bonus points per dollar spent through Chase's portal, depending on the offer. You can only access this shopping portal if you have a Chase card that earns Chase Ultimate Rewards points. The best Chase cards that can give you access to this shopping portal include:
Capital One Shopping: This portal is different from regular credit card issuer portals. You don't have to be a Capital One cardholder to access this free browser tool that automatically searches for online coupons and deals at over 30,000 retailers. In fact, anyone can use it. Though you don't need a Capital One credit card to use this shopping portal, here are a few of our favorites:
Citi Bonus Cash Bonus Center: You can multiply your Citi card's rewards by shopping through this online shopping portal with more than 950 retailers. You can click through the portal by logging into your Citi Rewards account and searching for the retailer or product you're looking for. These are a few of our favorite Citi rewards credit cards: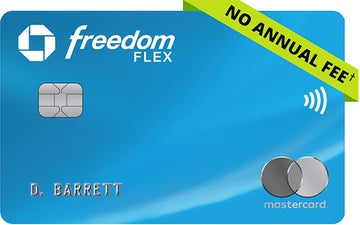 Chase Freedom Flex℠
Intro offer:

$200

Annual fee:

$0

Regular APR:

19.24% – 27.99% Variable

Recommended credit:

670-850 (Good to Excellent)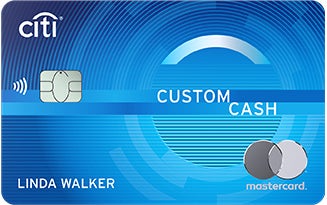 Citi Custom Cash℠ Card
Intro offer:

$200

Annual fee:

$0

Regular APR:

18.24% – 28.24% (Variable)

Recommended credit:

670-850 (Good to Excellent)

Learn more

At our partner's secure site
Airline Shopping Portals
If you're a member of an airline loyalty program, shopping through an airline shopping portal can help you earn miles toward your next flight when you make purchases across hundreds of retailers. Many major airlines have an online shopping portal:
Hotel Shopping Portals
If you're loyal to a hotel brand, shopping through its portal can help you earn points to put toward your next stay. Three major hotel programs have a shopping portal including:
How To Find the Best Deals Through Online Shopping Portals
To maximize your savings, you'll need to find the portal that offers both the best savings on your purchase and the types of rewards you prefer. The benefits of comparison shopping are true of the shopping portals, as well — especially for any specific purchases on your gift list.
If your credit card issuer has a shopping portal you can access, that might be the best way to maximize your value, since you'll add to the points balance you already earn on your spending. Similarly, you might choose an airline or hotel portal if you're working to earn points or miles toward a free booking or status within your preferred loyalty program. Otherwise, cash back shopping portals can offer great deals and straightforward cash rewards.
"Pick three sites that you're comfortable with," says Abrams. "If you're a loyalty program member, pick that one. Pick one that's for your credit card, and consider a more general cash back portal because that would be the best bet if you're shopping at a lot of retailers."
Use the Right Card
To add up your savings, make sure you choose the right credit card. When you shop through an online portal, you'll not only get the cash or points back the portal offers, but you'll still earn any standard rewards you're eligible for through your card.
If you shop online frequently, a card with a bonus category for online shopping like the Bank of America® Customized Cash Rewards credit card could be a great way to maximize your spending. A card with flat rewards on every purchase, like the Citi® Double Cash Card, is another way to make sure you're getting value every time you shop. If you don't already have a solid rewards credit card or don't know where to start, take a look at NextAdvisor's top picks for rewards credit cards.
Just remember, these cards are only beneficial if you can avoid their high interest rates. You'll only get the best value from credit card rewards or cash back savings on spending you were planning to do anyway, rather than letting rewards influence your purchases or the decision to get a new card. Charge only what you can afford to pay down when your statement is due, and pay your balances in full and on time each month to maximize the benefits of any credit card.
Compare
Before you commit to clicking through any single portal, take time to compare a few options. For example, if your credit card issuer's portal doesn't have any deals with the retailer you're buying from, check a cash back site like Top Cashback or RetailMeNot, too.
To make the comparison process a little easier, Jason Steele, director of credit card content at Money, recommends a site called CashBack Monitor. It does the work for you by aggregating some of the biggest retailers on the web and points you to the best deals online — whether it's cash back, travel points and miles, or credit card rewards.
Look for Offers
Discount offers through your credit card issuer, like Capital One, Amex, or Chase, can add another layer of savings. You can find targeted offers through your online account or mobile app, which increase the cash back or bonus points you'll earn on eligible purchases.
"A lot of credit cards also offer discounts to their customers for certain retailers. A lot of people ignore those emails that come from their credit card [issuer] with the savings they're being offered, especially around holiday shopping time," says Bodge. "But they can be very valuable."
For example, if you go to your Chase online account, you may see an option to enroll and save 10% or more on a specific retailer for a given period. The discounts on these offers can range, depending on the credit card issuer and retailer.
Add Coupons
You can stack your savings even more with browser plug-ins that help you find additional coupons, like Honey. At checkout, Honey automatically scans for available coupons and the best price for the items in your cart, no matter where you're buying them online.
It can also pay to look for coupons or sales offers from the merchant you're shopping with. Especially around the holiday season, you can find great offers directly from retailers.
Savings Example
Say you're shopping for a gift online and decide to spend $150 at Best Buy with your Wells Fargo Active Cash® Card. Already, you'll earn 2% cash rewards on the purchase with your card alone. But you can also compare different portals for even more savings.
There may be no available offers through the Wells Fargo Earn More Mall. But if you're also a member of the Delta SkyMiles program, you can click through the SkyMiles Shopping portal to get an additional half mile for every dollar you spend online at Best Buy. If you also check cash back site Rakuten, you can find 1% back on every dollar.
You can determine which is the best option for you, but maybe you're working toward a free flight with Delta and prefer the SkyMiles. That's 75 miles total earned with your spending. None of these totals are especially lucrative on their own, but over time, even a few extra cents back or miles toward your overall balance can add up.
How Much You Can Expect to Save on Online Shopping Portals
You can purchase just about anything through an online shopping portal, from apparel and furniture to plane tickets for your next vacation. But it's also essential to maintain a budget and not to make unnecessary purchases. If you weren't going to buy it in the first place, then don't let a discount sway your decision.
"Just don't let these offers blind you from being a savvy consumer," says Steele.
The savings you can earn from online shopping portals are relatively modest, but even small amounts add up over time, especially if you save or invest the money you earn back. Think of it as earning free cash for purchases you'd be making anyway.
For example, using a portal that offers 1% to 5% may only translate to $3 to $15 in savings if you typically spend $300 a month with eligible online retailers. For someone who spends $500, those savings would range from $5 to $25 a month. Although those are small amounts, it's still extra cash back in your wallet that you wouldn't have earned otherwise.
Maximizing your credit card rewards through online shopping portals and finding the best deals takes a bit of legwork, but it will help you save a little bit of money almost every time you shop online.
*All information about the Chase Freedom Flex℠ has been collected independently by NextAdvisor and has not been reviewed by the issuer.