We want to help you make more informed decisions. Some links on this page — clearly marked — may take you to a partner website and may result in us earning a referral commission. For more information, see How We Make Money.
Credit card debt can be costly — and as issuers begin raising APRs in response to higher federal interest rates, it'll soon become even more expensive.
In some cases, you may have some wiggle room in the interest rate you're charged on an existing card. Even if you already have credit card debt, a lower interest rate can help you save money and time, since more of your monthly payment can go toward your principal balance. Another option, and one of the best ways to avoid a high APR, is transferring your debt to a balance transfer card with an introductory 0% APR for a limited time. But these cards often require great credit, and may not be an option for everyone.
Here's everything to know about lowering your APR on an existing credit card, and the difference between paying down debt with a lower APR and with a balance transfer:
Can You Lower Your Credit Card Interest Rate?
It is possible to request a lower credit card APR. Before your issuer will grant one, they'll often consider a few factors:
Your credit history, score, and risk
Your payment history
How long you've had the credit card
Your account terms and conditions
Sometimes, the process is as simple as calling your credit card issuer and asking for a lower rate. "In many cases they will make an adjustment just by you asking, especially if you have a consistent record of paying on time," says Bobbi Rebell, CFP and author of Launching Financial Grownups. 
In general, asking for a lower APR won't have any impact on your credit score. But to be safe, you can always ask your issuer about any potential consequences to your credit, says Jeff Arevalo, a financial counselor for GreenPath Financial Wellness, a nonprofit counseling agency. 
How to Lower Your Current APR
Before you call your credit card issuer, set yourself up for success with a few steps that can help increase your chances of getting a lower APR. Also consider all your options for getting a lower APR than you currently have — including other credit cards you might qualify for.
Review Your Payment History
You'll have the best chances of scoring a lower APR if you've had your card for a few years and made on-time payments throughout the lifetime of your account.
You may have more trouble getting a lower interest rate if your credit score isn't ideal or you have a high debt-to-income ratio, says Rebell. Before you ask for a lower APR, work on making timely payments and keeping your utilization low to improve your chances of getting a lower rate the first time you ask.
"Your interest rate on your credit card is a snapshot based on your creditworthiness at the moment you apply," says Jason Steele, credit card writer and expert. "So maybe you applied for that card a couple years ago when your credit wasn't that good. Since then, you've lowered your debt, you've made all of your payments on time, and you know that your credit score has improved." All of these are behaviors that can indicate you're less of a risk to issuers — and improve your chances of scoring a lower rate. 
Look for Promotional Opportunities
Sometimes, you may not even need to request a lower APR on your own. Keep an eye out for other emails or mailed promotional offers on your existing account, Steele says. Credit card issuers may extend offers for a promotional lower APR period based on your credit and payment history automatically.
Consider Alternatives
If you're able to qualify, the most effective way to lower your APR and pay down debt is with a balance transfer credit card.
These cards offer 0% APR introductory offers for a limited time — some upwards of 20 months. During that time, you can pay down your principal balance (plus the standard 3% – 5% balance transfer fee) before interest kicks in.
Given your credit score and existing debt balance, consider balance transfer cards you might qualify for. If you can commit to paying as much as possible toward your debt during the intro period, you may save yourself hundreds of dollars in interest compared to lowering your APR by a few percentage points.
Just keep in mind that after the introductory offer ends, you'll pay the card's regular interest rate on the remaining balance — which may be higher than your existing credit card's APR.
Negotiate APR with Your Issuer
If you decide a lower APR on your existing card is the right option for you, call your card issuer and explain why you're asking for a lower APR — whether you're facing a financial hardship or the current APR is making it difficult for you to make progress on your debt balance.
Some credit card companies may compromise by lowering your interest for a short period during a hardship period before your regular rate goes back into effect. You may also have leverage if you research similar cards with lower APRs that you may qualify for. If you tell your bank this, they may strongly consider your request instead of losing you as a customer, says Rebell.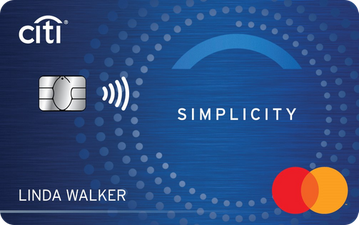 Citi Simplicity® Card
Introductory balance transfer rate:

0% for 21 months on Balance Transfers

Annual fee:

$0

Regular APR:

18.24% – 28.99% (Variable)

Recommended credit:

670-850 (Good to Excellent)

Learn more

At our partner's secure site
BankAmericard® credit card
Introductory balance transfer rate:

0% Intro APR for 21 billing cycles for any BTs made in the first 60 days. A 3% fee (min. $10) applies.

Annual fee:

$0

Regular APR:

16.24% – 26.24% Variable APR on purchases and balance transfers

Recommended credit:

670-850 (Good to Excellent)

Learn more

At our partner's secure site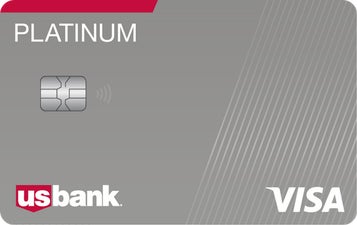 U.S. Bank Visa® Platinum Card
Introductory balance transfer rate:

0% intro APR for 18 billing cycles on balance transfers

Annual fee:

$0

Regular APR:

18.74% – 28.74% (Variable)

Recommended credit:

670-850 (Good to Excellent)

Learn more

At our partner's secure site
Editorial Independence
As with all of our credit card reviews, our analysis is not influenced by any partnerships or advertising relationships.
What to Do If You're Denied a Lower APR
If your credit card company denies your request, ask the issuer to provide an explanation. You can also ask what would make you better qualified for a lower rate, to have a clear understanding of what you need to do to improve your chances in the future.
If you're facing a period of hardship and aren't sure how to overcome your debt, you may also consider speaking with a financial counselor to determine the best options for debt payoff based on your individual situation. There are alternative strategies, such as consolidation loans and equity loans to help pay off your debt based on your personal circumstances and finances.
What Is a Good Interest Rate?
The national average interest rate for cardholders who carry a balance is about 16%, according to data from the Federal Reserve. Many cards on the market today have variable APR ranges with a lower end around 12% or 13% and a higher range of 24% to 25%.
"At the end of the day, the interest rates you see advertised are often the best case scenario — people who have perfect credit scores," says Rebell. And with interest rates on the rise, those numbers are only going to increase in the coming months.
If you're able to get a lower APR on your existing credit card, don't waste the opportunity, Arevalo says. Focus on paying down your balance quickly, and pay as much as you can towards the principal balance. Also take time to address the spending and credit habits that got you into debt. Otherwise, Arevalo says, you're just using the lower interest deal as a bandaid.
Avoiding Paying Credit Card Interest
The best way to avoid paying credit card interest is to pay your balance in full and on time each month. If you're already in debt and accruing interest on your balance, try to pay as much toward you balance each month as possible to offset mounting interest. With an existing debt balance, though, lowering your APR can help reduce your overall cost.
Let's say you have a balance of $4,000 with a starting APR of 17.99%. Your credit card issuer gives you a 2% decrease, dropping your APR to 15.99%. Below is a view of how your debt payoff timeline may play out if you made minimum payments with the starting APR versus minimum payments with the lowered APR.
If you can qualify for a balance transfer credit card though, you can save several months of and thousands of dollars in interest by paying your debt in full within the intro period. Here's how a balance transfer card with an 18-month introductory period and 3% fee compares, too:
| | Current Card Paying Minimum Monthly Payment with Regular APR | Current Card Paying Minimum Monthly Payment with Lower APR | Balance Transfer Paying the Same Monthly Payment |
| --- | --- | --- | --- |
| Monthly Payment  | $120 | $120 | $120 |
| Time to Pay Off | 184 months | 168 months | 79 months |
| Interest Rate | 17.99% | 15.99% | 0%, then 16.99% |
| Interest Paid | $3,694.44 | $2,962.35 | $551.82 |
| Fees  | $0 | $0 | $120 |
| Amount Paid in Full | $7,694.44 | $6,962.35 | $4,671.82 |