We want to help you make more informed decisions. Some links on this page — clearly marked — may take you to a partner website and may result in us earning a referral commission. For more information, see How We Make Money.
One of the biggest risks of opening a new credit card is the potential to take on high-interest debts — especially with average credit card interest rates around 16%.
Some cards offer introductory 0% interest that can help you avoid interest on new purchases for a few months, and even consolidate and pay off existing debt interest-free. Some of the best 0% APR and balance transfer cards on the market today offer introductory periods of 18 months or more, giving you ample time before interest accrues.
But not all 0% APR offers are the same. There are often restrictions and penalties involved, and you could even lose the benefit outright if you fail to pay on time. Always read your card agreement and offer terms carefully before you open a new account.
Here's more information about how 0% APR credit cards work, and how to avoid common penalties to ensure you make the most of your introductory period:
What is 0% APR?
Credit cards are known for their sky-high interest rates compared to other lending products, but a 0% APR offer can help you (temporarily) avoid interest when you open a new card account.
"A 0% APR credit card is one that does not charge interest for a temporary period," says Brian Walsh, CFP, senior manager of financial planning at SoFi. "Sometimes this applies to purchases, sometimes it applies to balance transfers, and sometimes it applies to both."
You may find these offers on different types of credit cards. Many of our favorite cash back cards, for instance, offer 12 to 15 months of intro 0% APR on new purchases. But you'll find the longest introductory offers on cards specifically marketed for their introductory period. These cards typically don't come with high-value long-term rewards or other benefits, but do have 0% APR periods totaling 15 to 18 months. The U.S. Bank Visa® Platinum Card has one of the longest intro APR periods available today, offering a 0% intro APR on both new purchases and balance transfers for 18 billing cycles, 18.74% – 28.74% variable APR thereafter.
When you sign up for a card with an introductory 0% APR, make sure you understand exactly which type of charge the offer covers and how the offer aligns with your financial goals. A 0% APR on new purchases can be helpful for paying down a large, upcoming purchase over time. An introductory 0% interest offer on balance transfers, however, is more suited for paying down existing credit card debt you may have accrued on another card. Under either type of 0% APR offer, you won't take on any interest as long as you pay off your balance by the end of the promotional period.
Pro Tip
If you use a 0% APR offer for a balance transfer, look into other fees and restrictions you may incur beyond interest. Some issuers require you to make the transfer within a certain time period after account opening, and many charge a fee — typically 3%-5% of the total transferred balance.
How Can Issuers Still Charge Interest?
There are a few different reasons you may still be charged interest after opening a card with an introductory 0% interest period. These offers vary by issuer, so you'll need to pay close attention to your credit card terms, which outline what qualifies for the 0% APR and what doesn't.
First and foremost, pay attention to the type of 0% offer. If you're looking to pay down debt with a balance transfer, but your card only offers an introductory interest rate on new purchases, you'll pay interest on any transferred balances at your assigned ongoing interest rate.
You should also determine whether your offer is a true 0% interest or a deferred interest offer. Store credit cards often offer deferred interest deals. You'll get no interest for a period of time, but if you fail to pay the balance owed in full by the end of this period, you'll incur interest at the regular rate going back to your original purchase date.
You may also (even during the intro period) pay interest on other types of card balances, such as cash advances or penalties. "If you take out cash at an ATM with the 0% APR card, you'll likely have to pay a separate cash advance rate or ATM charge," says Leslie H. Tayne, Esq. financial attorney and founder of Tayne Law Group.
Late Penalties
Finally, watch out for actions that may lead to your issuer cancelling your introductory offer altogether. If you don't make at least the minimum payment by your card's due date, not only can you incur a late fee, but your issuer may also take away bonuses or perks, including an introductory 0% APR offer.
"Even though the APR is 0%, there will still be minimum payments associated with the card," Walsh says. "Typically, if you make a late payment the issuer can rescind your 0% APR and reset the rate. This means late payments could cost you in interest, fees, and potentially a ding on your credit report."
To avoid penalties for late payments, Walsh suggests signing up for autopay when you open the card. That'll ensure you pay on time every month without worrying about manually handling your bill. Just make sure you know your due date and prepare to have enough cash in your bank account to cover the monthly charges before you enroll. Paying your bill on time and in full whenever possible can help ensure you remain in good standing with your issuer throughout the intro period and beyond.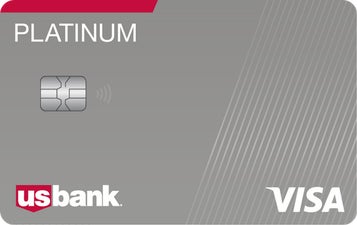 U.S. Bank Visa® Platinum Card
Introductory balance transfer rate:

0% intro APR for 18 billing cycles on balance transfers

Annual fee:

$0

Regular APR:

18.74% – 28.74% (Variable)

Recommended credit:

670-850 (Good to Excellent)

Learn more

At our partner's secure site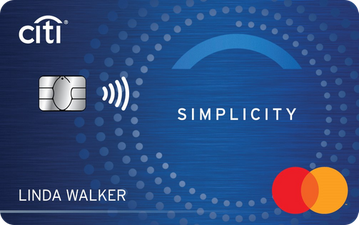 Citi Simplicity® Card
Introductory balance transfer rate:

0% for 21 months on Balance Transfers

Annual fee:

$0

Regular APR:

18.24% – 28.99% (Variable)

Recommended credit:

670-850 (Good to Excellent)

Learn more

At our partner's secure site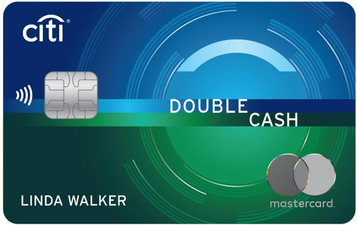 Citi® Double Cash Card
Introductory balance transfer rate:

0% intro for 18 months on Balance Transfers

Annual fee:

$0

Regular APR:

18.24% – 28.24% (Variable)

Recommended credit:

670-850 (Good to Excellent)

Learn more

At our partner's secure site
What to Do If You're Charged Interest on 0% APR
Since there are a few loopholes that allow issuers to charge interest even during the promotional period, make sure you understand exactly what terms you're agreeing to before you open your new card account.
First, read the fine print of your terms and conditions. If you get hit with an interest charge, your card agreement should specify exactly why the charge was incurred and how much it'll be.
"Did the 0% APR apply only to certain transactions?" Walsh asks. "Did you make a late payment? Did the introductory period expire? If none of these things explain the interest charge, then reach out to the issuer to investigate further."
Your issuer should be able to provide specific details about why you were charged. You might even be able to get the charge removed, but it's usually on a case-by-case basis.
Grace Period
After your intro period ends, you can continue to avoid interest by paying your balance in full each month. Paying attention to your card's grace period is helpful for this. The grace period is the time between the end of your billing cycle and when your payment is due. While grace periods specifically aren't required by law, credit card issuers are required to give you 21 days' notice before each payment due date. As long as you pay off your balance in full by the due date, you won't be charged interest during the grace period.
After your promotional 0% APR ends, the only reprieve you'll have between your statement notice and due date is the grace period. But remember, the grace period is typically only for transactions. Check your card agreement for the exact terms of your card, but in many cases, if you take out a cash advance, for instance, the period will likely not apply.
Bottom Line
A credit card with a 0% introductory interest offer can be a great way to pay down a new purchase or pay off existing debt — just make sure you read and understand the terms of your offer when you open your account.
As your 0% APR period goes on, you should also prepare for when it ends. Once you begin to accrue interest at your card's ongoing rate, try to pay off your balance in full every month to avoid interest charges. If you need to carry a balance, remember to make at least minimum payments on your card to avoid late fees.
Spending only what you can afford and paying off your balance every month can help you boost your credit score, increasing your chances of qualifying for other credit cards or loans with more competitive terms in the future.