We want to help you make more informed decisions. Some links on this page — clearly marked — may take you to a partner website and may result in us earning a referral commission. For more information, see How We Make Money.
Terms apply to American Express benefits and offers. Enrollment may be required for some American Express benefits and offers. Visit americanexpress.com to learn more.
Are you carrying around a premium travel rewards card, but haven't flown in the past year? Or still making purchases using the balance transfer card that helped you pay down debt years ago, but not earning any rewards? You're not alone.
Nearly 20% of American cardholders are carrying the wrong credit card for their spending. That number is even higher — 53% — for people who struggle to pay bills and have no financial planning, according to J.D. Power's recent credit card satisfaction survey.
Over the past year and a half, throughout the COVID-19 pandemic, overall satisfaction among cardholders has decreased, despite issuers' attempts to keep up with evolving spending habits.
"Many consumers are pretty savvy with their credit card and how to use it," says John Cabell, director of banking and payments intelligence at J.D. Power. But even the most savvy cardholders benefit from a regular check on the benefits their card offers, and those they may be missing.
Since credit card issuers have spent the past several months revamping which rewards and benefits they offer cardholders amid the pandemic, now's a great time to reevaluate the credit cards you have, how you're spending, and what you want to get out of them.
How the Pandemic Accelerated Change in Credit Card Rewards
Whether you were forced to cancel vacations, abandoned your daily commute, or started spending more on takeout, many people's daily lives — and expenses — changed over the past year.
"Throughout the pandemic, I started thinking about cash back, money toward groceries, and things like that," says A'shira Nelson, CPA, a personal finance expert, and founder of Savvy Girl Money. "My interests naturally changed, but the issue was that I didn't change my credit card. The credit card I had was helping me earn miles and rewards for travel."
Many Americans now find themselves in the same situation as Nelson, the J.D. Power data shows, carrying cards with great rewards on travel, entertainment, and dining, but left wondering when they will gain any value from them.
When the pandemic first began, issuers tightened lending standards for new applications, making it harder to get approved for a credit card. Some issuers pulled cards off the market altogether.
But many issuers have also leaned into the "new normal" and upped their efforts to retain cardholders and keep them spending, initially by introducing a host of short-term benefits tailored to regular, everyday spending. That eventually led some issuers to make longer-term changes that focus more on everyday spending rewards, flexible redemption options, and expanded partnerships with outside brands.
For example, Chase recently revamped its popular Sapphire travel rewards credit cards with new benefits and perks centered around everyday spending, without increasing their annual fees. American Express also introduced new benefits for co-branded airline and hotel credit cards earlier this year that focus on dining and wireless phone purchases, instead of travel.
How to Make Sure Your Credit Cards Match Your Spending
Cards are now bringing more value than ever to regular, everyday purchases — a benefit for both credit card rewards pros and beginners. But it also means there's an opportunity to make sure the cards in your wallet are the best fit for your budget.
You can start your search with a clear understanding of where you spend your money, along with a budget to help you track each purchase. If you want to earn rewards for your spending, prepare to use your cards responsibly and review the basics of how credit cards work. Pay your balances on time and in full every month so you can reap the benefits without taking on high-interest debt.
As long as you can establish healthy credit habits, the right rewards card can help you save hundreds of dollars every year. Here are four steps you can take to make sure the credit cards in your wallet line up with your spending:
1. Focus on Your Credit Score
At the pandemic's start, issuers were reluctant to approve applicants that didn't have strong credit profiles — and even stopped accepting new applications for some cards, especially options for balance transfers. Credit card approvals are once again on the rise after the pandemic lull, according to TransUnion's recent industry insights report, but regardless of what the market is doing, your credit score should always be a priority.
"My credit score was important to me before the pandemic, and it still is during the pandemic. I am always conscious of my credit score," says Nelson. "I spend on my credit cards monthly, but I make sure to pay the balance off every month, too."
A solid credit score is one of the best ways to increase your chances of approval for a broader range of credit cards and score competitive terms on other important loans, such as a mortgage or auto loan. If you're having difficulty qualifying for credit cards with rewards that fit your spending, start by working on your credit score.
One way to maintain good credit is by using your cards for everyday expenses you can pay off in full by the time your statement balance is due. Not only will you develop a positive payment history over time (the most influential factor in your credit score), but you'll also avoid interest charges, so you can earn the full value of cash back or points rewards on your spending.
With a good credit score and healthy credit card habits solidly in place, the right card can unlock another level of value in the form of rewards, perks, and other benefits.
2. Figure Out Where You Spend Most
Sift through your past credit card or bank statements and analyze your budget to uncover your biggest spending categories.
"If you are going to use credit cards, you want to make sure you're getting something out of it and being rewarded," says Nelson. "The last thing you want to do is pay annual fees and interest and not get something back from your spending."
Rewards on gas and dining may have been great when you were commuting more often, for example. But if now you spend more money online, at warehouse clubs like Costco, or in other categories that aren't common among rewards cards, flat cash back rewards on every purchase may be a better fit.
Narrow down where you spend most, and make sure those are the categories in which you're earning the greatest rewards. You'll earn more points or cash back on your spending, and in turn, save money. If you don't know where to start, take a look at NextAdvisor's top picks for rewards credit cards.
3. Take Inventory of Your Credit Cards
American cardholders spend $756 less per month on credit cards when rewards don't align with their spending, according to the J.D. Power study — potentially leaving hundreds of dollars in rewards value on the table each year. They're also more likely to cite a problem with the card or switch cards altogether.
Taking a credit card inventory is one of the best ways to stay organized and possibly save money, according to Nelson. The inventory goes beyond rewards, too. Consider other perks you may get value from — such as waived foreign transaction fees, travel protections like roadside assistance, or purchase protections like extended warranties. Even if your card's rewards no longer align with your spending, these benefits may still save you money.
You may already have the cards you need, and only need to adjust your strategy — or you may find you have cards that you're not actually getting any value from. If that's the case, look at other cards from your issuer and consider asking for a product change to a card that better suits your needs, especially if you're paying a hefty annual fee on a card that no longer serves you.
You likely won't qualify for a welcome bonus, but a product change can help you avoid closing the account completely. Closing a credit card (especially one of your first credit accounts) can lower the average age of accounts on your credit report and have a negative effect on your credit score.
It's great to take inventory, says Nelson. "But my recommendation is never to get rid of any of them because you still want that credit card history to flow to your credit report."
Pro Tip
If a product change isn't right for you (and you're not paying an annual fee), you don't have to close your card account outright. You can put the card away and only use it once every few months to avoid a hit to your credit score.
4. Take Advantage of Pandemic-Related Credit Card Perks
Do you know everything your cards can do for you? If you haven't reviewed the cards already in your wallet in a while, see what recent changes you might have missed before you make any decisions. Over the last year and a half, card issuers have introduced temporary pandemic-related perks that may help you find renewed value from your cards, even if your spending has changed.
For example the Chase Sapphire cards, which are now offering rewards on Lyft rides through March 2025, and a complimentary 12 month DashPass subscription toward free delivery from DoorDash and Caviar (if activated by December 31, 2024). Cardholders who have one of the Sapphire cards can also take advantage of Chase's Pay Yourself Back program, which increases the value of Ultimate Rewards points by 25% to 50% on categories other than travel. For example, the Chase Sapphire Preferred® Card allows you to redeem rewards for statement credits toward dining, grocery store, home improvement store, and even select charity purchases for 1.25 cents per point, instead of its standard 1 cent per point.
See if your issuer has made adjustments to your card this year, and keep up with any notices regarding future changes to ensure you're taking advantage of them.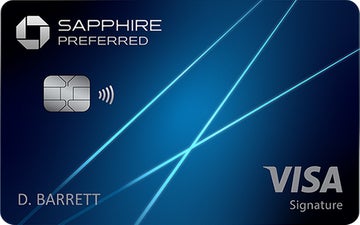 Chase Sapphire Preferred® Card
Intro offer:

60,000 points

Annual fee:

$95

Regular APR:

20.24% – 27.24% Variable

Recommended credit:

670-850 (Good to Excellent)

Apply Now

At Chase's secure site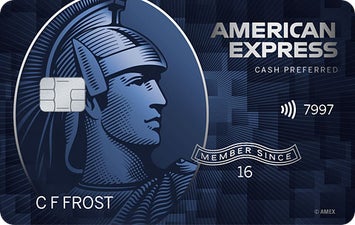 Blue Cash Preferred® Card from American Express
Intro offer:

$250

Annual fee:

$0 intro annual fee for the first year, then $95.

Regular APR:

18.24%-29.24% Variable

Recommended credit:

670-850 (Good to Excellent)

Learn more

At our partner's secure site See Rates & Fees, Terms Apply.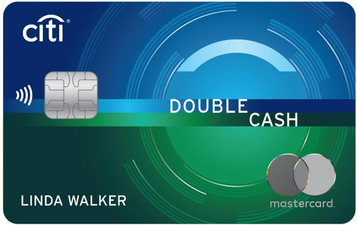 Citi® Double Cash Card
Intro offer:

N/A

Annual fee:

$0

Regular APR:

18.24% – 28.24% (Variable)

Recommended credit:

670-850 (Good to Excellent)

Learn more

At our partner's secure site
Bottom Line
Overall, cardholders aren't as satisfied with their issuers as they've been in previous years, the J.D. Power survey shows. That's not only due to misaligned rewards — credit limit changes and other adjustments to card terms play a role too, Cabell says. And Americans overall are just as anxious about their money as they were a year ago, according to a June survey by NextAdvisor.
"Compared with prior years, it's a very different kind of mood," says Cabell.
But as issuers continue to make changes that better align with everyday spending, there's no better time to reevaluate the cards in your wallet and how you use them. If you're not getting the value you'd like, make sure you're up-to-date on any added benefits you may qualify for, and evaluate your current spending habits to find a card that may be a better fit.
[READ MORE]: Best Credit Cards of 2021