We want to help you make more informed decisions. Some links on this page — clearly marked — may take you to a partner website and may result in us earning a referral commission. For more information, see How We Make Money.
Anyone who's made a purchase with a major retail chain knows the drill: You get to the register, and receive a pitch from the sales associate to sign up for the store's credit card.
These store cards may seem like an easy way to save a few bucks — you'll gain access to regular coupons, annual discounts, and big savings on your current in-store purchase. But they can also have a big impact on your credit. Before you sign up, consider whether you'll get long-term benefits beyond the momentary short-term savings, and make sure you understand the consequences a store card may have on your finances.
Here's what you need to know about store credit cards to make a more informed decision in the checkout line:
How Do Store Cards Work?
Store cards, or retail cards, are a type of credit card you can only use with one store or a family of stores. Usually you can use them both in-store and online to buy merchandise just as you would with a traditional credit card, while enjoying discounts or perks you may not otherwise access.
The Kohl's Credit Card is a good example. It's a charge card, so you can only use it on purchases in Kohl's stores or at Kohls.com, and it's biggest benefits are frequent special sales and promotions for cardholders, like discounts that range from 15% to 30% off.
The Kohl's Credit Card doesn't charge an annual fee, but its variable APR is high, at 25.99%. That's common among store cards, though their features can and do vary depending on the retailer that offers them.
Are Store Cards the Same as Regular Credit Cards?
What you probably think of when you imagine a store card is a closed-loop retail card. This is a credit card that you can only use to make purchases with the merchant you open it with — like the above Kohl's Credit Card or the Lowe's Advantage Card.
There are other factors that make store cards different from traditional credit cards, too. For starters, retail store cards are usually a lot easier to qualify for, says credit expert John Ulzheimer, who previously worked for both FICO and Equifax.
That's typically due to the subprime terms store cards offer, Ulzheimer says. Those terms may include astronomically high APRs and very low credit limits — sometimes as low as a few hundred dollars. "Subprime terms mean a higher approval rate because the lender can go deeper into the credit quality pool," he says.
That's why it can be easier to get approved for a store card over a general credit card, even if you have a limited credit history or no credit history at all.
There are some retail co-branded credit cards available today that are more like regular credit cards, and typically have stricter credit requirements — such as the Amazon Prime Rewards Visa Signature Card, which is issued by Chase. While these open-loop cards offer extra incentive at the store they're associated with, you can use them anywhere credit cards are accepted.
Some merchants even offer both types of cards, like Target's Target REDcard™, issued by TD Bank. You may be considered for the closed-loop Target Credit Card instead of the open-loop Target Mastercard, depending on your creditworthiness and other factors (Target specifies that the Mastercard may not be available to new applicants).
How Do Store Cards Affect Your Credit Score?
A big benefit of store cards — and the reason they're popular as a first credit card — is building credit. Your credit balances and payments are reported to the three credit bureaus, which (if you use your card responsibly) can help you build credit and improve your credit score over time.
Pro Tip
If you're having trouble getting approved for a traditional credit card, a store card can help you begin building credit. Your initial credit limit may only be a few hundred dollars, but you'll get the chance to improve your score through responsible use.
Store cards can help your credit in other ways, too, including adding to your credit mix, says Eric Ellman, senior vice president of public policy and legal affairs at the Consumer Data Industry Association. If you only have a car loan on your credit report, for example, adding a credit card (including store cards) can help illustrate to future lenders that you can juggle more than one type of loan.
"It's generally a positive thing to show lenders and creditors that you can manage different types of credit accounts responsibly," says Ellman.
Applying for a store card will also result in a hard inquiry on your credit report, just like if you had applied for a traditional credit card. This is pretty standard and nothing to worry about in the long run, but too many hard inquiries in a short time frame can negatively impact your credit.
Is It Better To Get a Store Card or a Regular Credit Card?
There are situations when a store card can be advantageous, or even one of the few available options for consumers.
Ellman says store cards can be ideal for people who are "young and just starting out," as well as "new residents of the United States with no previous credit history." If you've struggled to get approved for traditional credit cards from major issuers in the past, a retail card may be a good entry point to the marketplace, he says.
Store cards can also be helpful if they align with your shopping habits. If you have a large upcoming purchase, like a kitchen appliance or a TV, a store card discount may mean big savings. And for retailers you already frequent and would spend money with regardless, store cards can offer great ongoing value and special perks.
But these cards aren't very versatile. You'll only get savings on the products you buy with the store card retailer, and a closed-loop card won't be of any use if you have a surprise medical bill or car repair.
For most people, a general cash back credit card will offer more flexible savings on everyday purchases. For example, you can earn a flat 2% back on everything (1% as you buy, another 1% as you pay) with the Citi Double Cash Card. If you really think a store card will add value to your spending, consider pairing it with a more flexible card for your other budget items.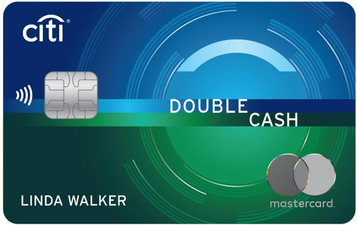 Citi® Double Cash Card
Intro offer:

N/A

Annual fee:

$0

Regular APR:

17.74% – 27.74% (Variable)

Recommended credit:

670-850 (Good to Excellent)

Learn more

At our partner's secure site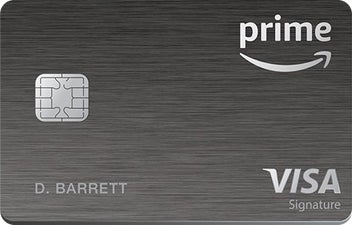 Amazon Prime Rewards Visa Signature Card
Intro offer:

$150 Amazon Gift Card

Annual fee:

$0

Regular APR:

14.99% to 22.99% Variable

Recommended credit:

670-850 (Good to Excellent)

Learn more

At our partner's secure site See Rates & Fees, Terms Apply.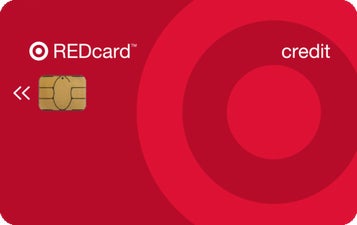 Target REDcard™
Intro offer:

N/A

Annual fee:

$0

Regular APR:

22.90% (Variable)

Recommended credit:

670-850 (Good to Excellent)

Learn more

At our partner's secure site See Rates & Fees, Terms Apply.
Bottom Line
Anytime you decide to open a new credit card, remember that borrowing money always comes with risk. That's true whether you apply for a regular rewards card or a store card that only works with a specific retailer.
"Consumers must be cautious about their spending habits," says Ellman. Retail cards often come with higher interest rates that can make everything you buy much more costly if you don't pay your balances in full each month. If you use a store card to rack up debt you can't afford to pay off, any savings on your original purchase will be quickly wiped out.
Think about how a store card might affect your spending long-term, rather than falling for a sales pitch at the register. "It's important that consumers don't make an impulsive decision and instead look at the fine print — the benefits, rewards, obligations and fees — prior to opening an account," Ellman says.
If you do open a store card, use it when you're eligible for discounts on purchases you were planning to make anyway. Always pay your balances off in full and on time, and keep your balance well below your credit limit to maintain good credit. Fortunately, many store cards don't charge annual fees, so you can keep your card open without charge and only use it when you want to take advantage of savings.