We want to help you make more informed decisions. Some links on this page — clearly marked — may take you to a partner website and may result in us earning a referral commission. For more information, see How We Make Money.
This page includes information about Discover products that are not currently available on NextAdvisor and may be out of date.
Building credit can be hard work, and qualifying for your first card without a solid credit foundation can make it even harder. But some credit cards are easier to access than others, and some issuers even have cards designed specifically for credit building.
To help you get started, here are a few types of cards that credit beginners or people with a bad credit history have the best chances of getting approved for, plus how you can navigate the application process to improve your approval odds.
Before You Start
Whether you're looking for a card to build credit from scratch or improve a bad credit score, make sure you have a plan in place before you apply. This means paying bills on time, not carrying a balance, and only spending what you can afford to pay now.
Secured Credit Cards
Secured credit cards require a deposit upon approval, which generally also serves as your credit limit. These cards are a good option for people with bad or little credit, since the security deposit acts as a form of collateral for the issuer. With the deposit backing your credit line, it's less risky for the lender to approve your application, even without great credit.
When evaluating secured credit card options, keep your focus on cards that don't charge fees, and offer opportunities for credit line increases or upgrades from the issuer. You likely won't score any great rewards with a secured card, but they can make a great transitional tool until you've improved your credit and become eligible for a card with more benefits.
Our Top Secured Credit Card Picks:
Here are a few of our favorite secured credit cards for building credit: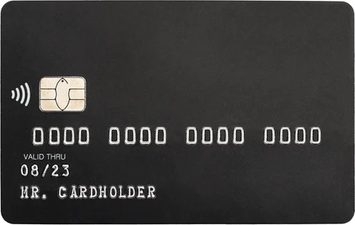 Discover it® Secured Credit Card
Intro offer:

Cashback Match™

Annual fee:

$0

Regular APR:

27.24% Variable APR

Recommended credit:

(No Credit History)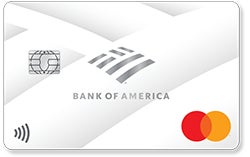 BankAmericard® Secured Credit Card
Intro offer:

N/A

Annual fee:

None

Regular APR:

26.24% Variable

Recommended credit:

(No Credit History)

Learn more

At our partner's secure site
Student Credit Cards
Student credit cards can help college students build credit and establish healthy credit habits early on. By paying your bills on time, keeping your credit utilization low, and only spending what you can afford to pay off now, you'll build a solid foundation for future credit use.
A few student credit cards come with rewards, but you should also look for cards that offer educational tools and incentives for using credit responsibly. Automatic credit line reviews and credits for responsible use can help you build the habits to maintain a good score long-term, once you're ready to upgrade to a card with better rewards or benefits more suited to your spending.
"Student cards are a great stepping stone. Pick an issuer that you'd really like to have a card from, and get into its ecosystem," says Ted Rossman, industry analyst for Bankrate and Creditcards.com, which like NextAdvisor are owned by Red Ventures. Then, once you're ready to upgrade, it'll be easy to request a change from your student card to a cash back or rewards card you can use long-term.
Our Top Student Credit Card Picks
Here are a few of our favorite student credit cards compared: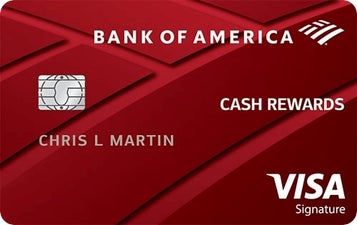 Bank of America® Cash Rewards for Students credit card
Intro offer:

$200

Annual fee:

$0

Regular APR:

13.99% – 23.99% Variable APR on purchases and balance transfers

Recommended credit:

670-850 (Good to Excellent)

Learn more

At our partner's secure site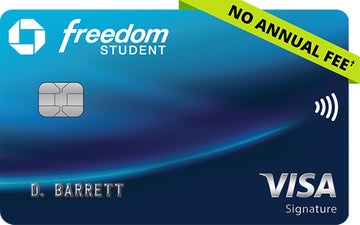 Chase Freedom® Student credit card
Intro offer:

$50

Annual fee:

$0

Regular APR:

19.24% Variable

Recommended credit:

670-850 (Good to Excellent)

Apply Now

At Chase's secure site
Cards with Alternative Approval Requirements
Proving your financial responsibility without the credit history to back it up can be one of the most difficult hurdles to building credit. Increasingly, new and existing issuers are creating credit cards specifically for low-risk users who just don't have a credit history yet. Instead of credit score, they analyze other financial details (income, bank accounts, etc.) to determine your eligibility. Because these issuers know this might be your first card, they also offer credit-building perks to help you start.
One example is the Tomo Credit Card*, Rossman says. It launched in 2020, and while your payments are reported to the credit bureaus (allowing you to build credit), taking on debt isn't an option.
"Tomo cards are more like charge cards; you can't carry a balance and are expected to pay weekly. This makes the loan safer for them and for you, helping you build credit more quickly." says Rossman.
Our Top Alternative Approval Card Picks:
Here are a few cards we like that don't require a credit check, or offer some alternative approval process for applicants: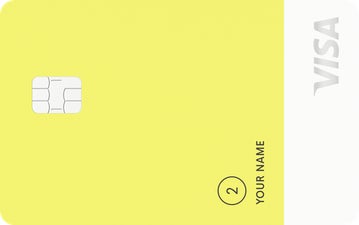 Petal® 2 "Cash Back, No Fees" Visa® Credit Card
Intro offer:

N/A

Annual fee:

$0

Regular APR:

16.74% – 30.74% (Variable)

Recommended credit:

(No Credit History)

Apply Now

At Petal's secure site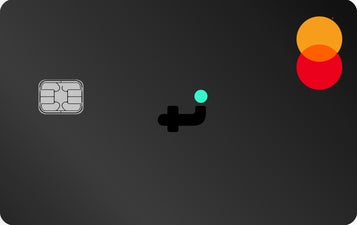 Tomo Card
Intro offer:

N/A

Annual fee:

None

Recommended credit:

(No Credit History)

Learn more

At our partner's secure site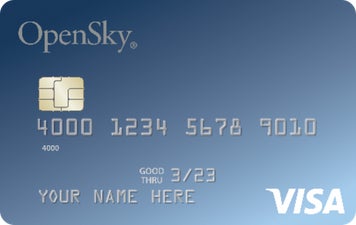 OpenSky® Secured Visa® Credit Card
Intro offer:

N/A

Annual fee:

$35

Regular APR:

21.14% (variable)

Recommended credit:

(No Credit History)

Apply Now

At Capital Bank's secure site
Petal® 2 "Cash Back, No Fees" Visa® Credit Card issued by WebBank
Other Options for Building Credit
Become an Authorized User
As an authorized user, you'll have access to another person's credit card account; generally a parent or other trusted friend or family member. You'll have a card you can use to charge purchases, and the account will appear on your credit report, but the account holder is ultimately responsible for paying the bill. In order to help you build credit, it's essential to choose an account holder who is financially responsible and pays balances on time.
Authorized user accounts are a great option for anyone who has difficulty accessing credit, but especially helpful for young adults and teens to build their credit before transitioning to financial independence. Communication is essential for an authorized user arrangement; discuss the details beforehand, such as what purchases you are expected to make (if any) with the card, who will pay the bills, and who can redeem any rewards balances.
Retail Cards
Credit cards affiliated with a specific retail store may seem appealing, and they have a reputation of being easy to qualify for. But there are plenty of drawbacks to these cards: they often have higher interest rates than general credit cards, and some are very limiting in terms of purchasing power. Some retail cards are closed-loop cards, meaning you can only use them at that specific retailer. Plus, they may encourage overspending, if you use your card to earn rewards on purchases you wouldn't otherwise make.
If you do apply for a retail credit card, choose a merchant you already shop with regularly, and an open-loop card that allows you to make purchases anywhere and offers cash back on everyday purchases, such as the Amazon Prime Rewards Visa Signature Card and the Costco Anywhere Visa Card. And most importantly, don't charge more than you can afford to pay off each month, allowing you to avoid interest charges and late payments that could be counterproductive to building a solid credit history.
How Do Credit Card Approvals Work?
The credit card approval process generally begins with an online application that will request your personal, contact, and financial information. Before you begin with this, figure out where you stand by checking your own credit report.
To determine eligibility, issuers look at numerous factors found in your credit report, including:
Delinquencies or late payments
Utilization rate, or how much of your overall available credit you are using
Debt-to-income ratio
Credit history
Be strategic about applying for cards you feel confident you will qualify for, because too many applications can have a negative impact on your credit score.
Pro Tip
Some issuers offer a pre-approval process that allows you to check the likelihood of your approval, without it affecting your credit score.
Why Are Some Cards Easier to Get Than Others?
Credit card lenders use the information in your credit report to gauge your creditworthiness, and assess the risk they would incur by issuing you a credit card. If the information you provide shows a lack of financial responsibility — reflected in a bad credit score — the issuer may be less likely to assume the risk of loaning you money that you might not consistently pay back on time. And if you have no credit history, it is difficult for issuers to accurately assess your risk as a borrower.
Still, borrowers have to start somewhere. That's why issuers offer options for students or people with bad credit. They may have higher interest rates and fees — or in the case of secured cards, require a form of collateral — but they are easier to access.
Once you do find a card you qualify for, start small — this could even just be putting a small recurring expense on the card (like your Netflix bill) and paying on time in order to boost your credit, then building from there.
"There is some fear — especially for young adults — around credit cards, but used responsibly [they] can be a really great thing," Rossman says. "Don't shy away entirely, just be smart about how you get started."
Bottom Line
Regardless of the type of card you decide to apply for, focus on practicing good credit-building habits to maintain your financial wellbeing and build good credit that will last for years to come.
*All information about the Bank of America® Cash Rewards for Students credit card, BankAmericard® Secured Credit Card, and Tomo Card has been collected independently by NextAdvisor and has not been reviewed by the issuer.