We want to help you make more informed decisions. Some links on this page — clearly marked — may take you to a partner website and may result in us earning a referral commission. For more information, see How We Make Money.
This page includes information about Discover products that are not currently available on NextAdvisor and may be out of date.
Discover it® Miles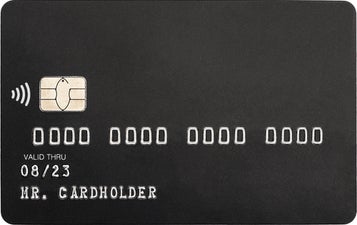 Discover it® Miles
Intro offer:

Discover Match®

Annual fee:

$0

Regular APR:

12.24% – 23.24% Variable

Recommended credit score:

670-850 (Good to Excellent)
Rewards rate:
Automatically earn unlimited 1.5x Miles on every dollar of every purchase – with no annual fee.
NextAdvisor's Take
Pros
Earn unlimited 1.5x miles for each dollar you spend
No annual fee
0% introductory APR for purchases
Double your first-year rewards with Discover match bonus offer
Cons
Flexible redemption options
No added travel benefits
Disappointing introductory APR for balance transfers
The Bottom Line
The Discover it Miles offers a flat 1.5x travel rewards miles on every purchase you make. Plus, you can double the rewards you earn in the first year with Discover's match bonus, and there's no annual fee.
Additional Card Details
0% APR on purchases for 15 months, followed by a variable APR of 12.24% to 23.24%
No foreign transaction fees
Freeze your account if you lose your card
Free FICO credit score
Full Review
Card Type
The Discover it Miles is a travel rewards credit card that lets cardholders redeem rewards for travel statement credits, cash back, and more.
Annual Fee
There is no annual fee to carry this card.
Welcome Offer
Discover it Miles doesn't have a traditional welcome offer. Instead, Discover will double all the rewards you earn after the first year. If you accumulate 36,000 miles within the first year of account opening (at 1.5x miles per dollar, that's about about $2,000 per month) for example, you'd earn a total of 72,000 miles in the first year after the match.
Introductory Offer
New cardholders qualify for an intro 0% APR on new purchases and balance transfers for 15 months, followed by an ongoing variable APR of 12.24% to 23.24%.
Rewards
With Discover it Miles, you'll earn unlimited, flat rewards on every purchase equal to 1.5x miles per dollar spent.
Fees
This card comes with no annual fee and no foreign transaction fees. You won't pay a late fee on your first late payment, but a late payment fee up to $41 applies after that. A returned payment fee up to $41 can also apply.
This card's balance transfer offer isn't great for debt payoff, but if you do decide to transfer a balance, you'll pay a 3% balance transfer fee through Jan. 10, 2022. After that, the fee goes up to 5%.
Pro Tip
If your goal is paying down debt with a balance transfer, there are much better options you may qualify for. Take the time to compare balance transfer credit cards that offer 0% APR for upwards of 20 months.
Other Benefits
The Discover it Miles offers very few perks, and this is one area where it really falls short as a travel credit card. Major benefits you'll qualify for include standard credit card protections, like identity theft alerts, the option to freeze your account in case of loss or theft, access to a free FICO credit score, and contactless payment.
Benefits of Discover it Miles
While the Discover it Miles is a travel credit card, it can also work as a cash back credit card. The miles you earn with this card can be used to cover travel expenses you charge to your card, or you can redeem miles for cash back or purchases made through PayPal or Amazon.
According to Discover, eligible travel expenses include charges within the past 180 days on airfare, hotels, car rentals, cruises; tours and vacation packages, commuter transportation, taxis, and charter/tour bus lines. Unlike some cards, there's no minimum redemption requirement, so you can redeem your miles in any amount at any time.
The other big benefit of this card is the first-year Discover match bonus. If you use your Discover it Miles for most of your regular spending throughout the year, you can get a great miles boost at the end of your first 12 months.
Drawbacks of Discover it Miles
The main downside of the Discover it Miles is its lack of any travel benefits. For a travel rewards card, it falls short of most cards in this category — including other cards with no annual fee — when it comes to travel protections, added perks and benefits, and travel rewards program options. And while 1.5x miles rewards can help simplify your rewards, there are plenty of travel and cash back card options with much higher rewards rates on everyday spending.
How to Use Discover it Miles
Due to its flat rewards rate, maximizing this card's rewards is easy. You can use it for all your regular spending and bills to rack up miles over time — especially the first year. Since Discover doubles all rewards earned during year one, spending more and earning more miles will lead to a bigger bonus after 12 months are up.
Just remember not to spend more than you can afford to pay off when your balance is due. You won't outpace the high interest rate you can accrue on any debt balances you carry with this card.
If you plan to use this card's intro APR offer for purchases, also make sure you have a plan to pay your balance off completely before 15 months are up. After the offer ends, your remaining balances will begin accruing interest at a 12.24%-23.24% variable APR.
Discover it Miles Compared to Other Cards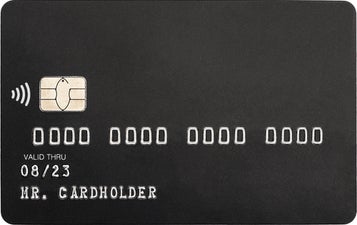 Discover it® Miles
Intro offer:

Discover Match®

Annual fee:

$0

Regular APR:

12.24% – 23.24% Variable

Recommended credit:

670-850 (Good to Excellent)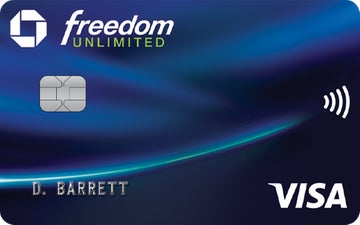 Chase Freedom Unlimited®
Intro offer:

Earn an Additional 1.5% Cash Back

Annual fee:

$0

Regular APR:

15.24% to 23.99% Variable

Recommended credit:

670-850 (Good to Excellent)

Apply Now

At Chase's secure site
Is Discover it Miles Right for You?
Editorial Independence
As with all of our credit card reviews, our analysis is not influenced by any partnerships or advertising relationships.
If you value low maintenance rewards and redemption flexibility, you might consider the Discover it Miles card. While 1.5x miles isn't the best rewards rate out there, it can bring some added value to every purchase you make. And it has no annual fee — which can be a great benefit if you're not interested in some of the high fees that more premium travel rewards cards can charge.
This card's first-year match is also a great deal. You will forgo a traditional welcome bonus, but the option to double your rewards after 12 months can potentially help you gain even more rewards.
However, this card's lack of added benefits or bonus rewards categories does fall short of many other travel rewards cards available today. If you travel frequently, or you're looking to maximize your travel spending, you'll likely get more value from a different travel rewards card with travel-related benefits or a more robust rewards program.
Make sure to consider all your options — including our picks for the best travel rewards credit cards, as well as travel cards from Chase, American Express, and Citi — before you decide.
Frequently Asked Questions (FAQ)
What are Discover miles worth?
Miles earned with the Discover it Miles are worth one cent each when redeemed for statement credits or cash back. They may sometimes be worth slightly more when you redeem for gift cards.
What credit score do I need for the Discover it Miles?
For the best chances of qualifying for the Discover it Miles, you should have good or excellent credit, or a credit score of 670 or higher.
What is the difference between Discover it Miles and Discover it Cash Back?
Unlike the Discover it Miles, which offers a flat 1.5x miles for each dollar you spend, the Discover it Cash Back lets cardholders earn bonus rewards in rotating categories. You'll earn 5% back on the first $1,500 spent each quarter in the rotating bonus categories, then 1% back, plus 1% back on all other spending.