We want to help you make more informed decisions. Some links on this page — clearly marked — may take you to a partner website and may result in us earning a referral commission. For more information, see How We Make Money.
Terms apply to American Express benefits and offers. Enrollment may be required for some American Express benefits and offers. Visit americanexpress.com to learn more.
If you're already a fan of buy now, pay later (BNPL) services, BNPL credit card options are making it even easier to finance your purchases with installments online and in-store.
The services already work as an alternative to credit cards: when you make a purchase online, you can enroll in a plan to pay down the cost over a few weekly, bi-weekly, or monthly installments with fixed payments and fees.
BNPL services from companies like Affirm, Afterpay, and Klarna are booming. According to an analysis by Adobe published in March, BNPL online orders surged 528% in October and November 2020 compared to the previous year. The demand is still growing, too, with a 53% year-over-year increase in online orders in recent months.
Now, some BNPL companies are expanding their offerings with credit cards that make it easy to use BNPL on in-store purchases, too.
What's more, many popular credit card issuers have rolled out their own BNPL services. Issuers like American Express, Citi, Chase, and more all allow eligible cardholders to enroll card purchases into installment plans that work similar to third party services.
Some experts are already skeptical about the potential costs and risks associated with BNPL, and the opportunity to use them for in-store purchases as well as online may only increase the opportunities to overspend or take on potential charges. Here's what you need to know about using a buy now, pay later plan with a credit card before you enroll:
What Are Buy Now, Pay Later Cards?
Like BNPL installment plans for online spending, BNPL cards allow cardholders to pay for purchases in interest-free installments. But with the card, you can enroll in-store purchases into BNPL plans, too.
Earlier this year, Klarna announced a waitlist for the Klarna Card, a physical Visa card which will allow cardholders to pay for any online or in-store purchases over time in four payments, similar to Klarna's current buy now, pay later plans.
Klarna Card will be a Visa card issued by WebBank. You can use the card to pay off any purchase in-store or online with Klarna's "Pay in 4" plan and a bi-weekly repayment schedule. Instead of a credit limit, you'll be assigned a Purchase Power when you're approved, which will be reassessed with each purchase.
In February 2021, Affirm also opened a waitlist for its Affirm Debit+ Card. The card links to an existing checking account and can be used to split any eligible online or in-store purchase within 24 hours of the transaction into four interest-free payments due every two weeks.
Risks of Buy Now, Pay Later Cards
Like any buy now, pay later plan, though, these card options come with risks. The payments may be interest-free, but if you pay late or don't pay the balance in full over the payment period, you may incur very high fees — and even affect your credit score. Each company has its own terms that you should know before you sign up.
One of the biggest risks of BNPL is overspending caused by the instant purchase gratification. "When losses are pushed out over weeks or months, they seem like less, Carrie Rattle, a financial therapist in New York with a focus on overshopping, previously shared with NextAdvisor. "It's [a] perception of greater affordability that is not reality," she says.
And as in-person options make spending more than you can afford using BNPL even easier, you could run an even higher risk of falling behind on payments thanks to overspending. When cardholders opt to finance essentials, it may become challenging to budget and stay on track of payments.
"It's less 'Do you want to buy a Peloton bike for $50 a month for 43 months?' and more 'Do you want to buy groceries with this? Do you want to buy your morning cup of coffee with this?'" says Ted Rossman, senior industry analyst at CreditCards.com. Like NextAdvisor, CreditCards.com is owned by Red Ventures.
Credit Cards with Buy Now, Pay Later Services
Over the past few years, several major credit card issuers began offering their own BNPL options. You may be able to pay off in-store purchases with installment plans using a card already in your wallet.
For example, with the Plan It option of Amex's Pay It Plan It feature, you can enroll eligible purchases of $100 or more into an installment plan with no interest, and pay it off in monthly payments for a fixed monthly fee. Chase's version of BNPL is called My Chase Plan. It also gives cardholders the option to pay off purchases of $100 or more in installments for a fixed monthly fee. Both of these plans offer different terms with varying time periods and fees which you can choose from.
The option from Citi, Citi Flex Pay, is a little different. It's available for purchases of $75 or more and does charge interest, but the rate is fixed and might be lower than your card's normal APR.
If you're already used to paying your monthly credit card bill, signing up for a fixed installment plan through the card could help you pay down your purchases over time without adding a separate monthly bill you'll need to remember to pay. Plus, the minimum requirement to sign up for the plans may help you avoid some of the risks of overspending associated with BNPL.
However, these plans may also carry interest and penalties if you miss a payment or don't complete the plan on time, and can also affect your credit score when the issuer reports missed or late payments to the credit bureaus. Like any credit card purchase or installment plan, make sure you have a plan to pay off your purchase within the terms of your plan before you enroll.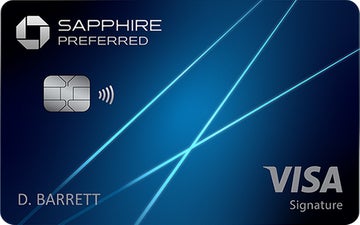 Chase Sapphire Preferred® Card
Intro offer:

60,000 points

Annual fee:

$95

Regular APR:

20.24% – 27.24% Variable

Recommended credit:

670-850 (Good to Excellent)

Apply Now

At Chase's secure site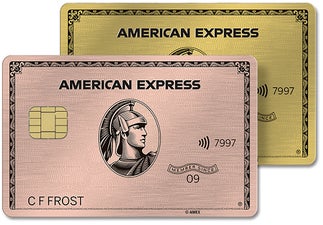 American Express® Gold Card
Intro offer:

60,000 points

Annual fee:

$250

Regular APR:

20.24%-27.24% Variable

Recommended credit:

670-850 (Good to Excellent)

Learn more

At our partner's secure site See Rates & Fees, Terms Apply.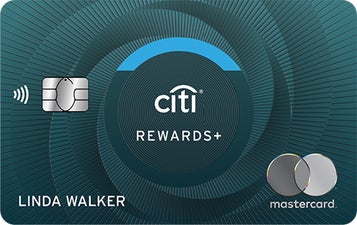 Citi Rewards+® Card
Intro offer:

20,000 points

Annual fee:

$0

Regular APR:

17.74% – 27.74% (Variable)

Recommended credit:

670-850 (Good to Excellent)

Learn more

At our partner's secure site
Buy Now, Pay Later vs. Credit Cards
If you're deciding between using a credit card or a buy now, pay later plan for an upcoming purchase, the most important thing to consider is the financing terms, experts say. No matter if you're paying off a credit card balance or BNPL installments, debt is debt. And debt can quickly get expensive.
"Consumers just don't understand sometimes what they're getting into," Bill Butler, CEO of Kachinga, an AI-based financial education platform for kids. "They're just ready to make their purchase and they want to make it quickly. But paying attention to the terms is really important as they make that decision."
The best way to choose, Rossman suggests, is to compare the terms and find the best deal.
For example, say you want to make a $500 purchase and pay it down with installments. Here's the difference between using a Chase card with a six-installment My Chase Plan, or a Klarna Pay in 4 plan, given you pay each installment on time and in full:
| | My Chase Plan | Klarna Pay in 4 Plan |
| --- | --- | --- |
| Time to Pay Off | 6 months (monthly payments) | 6 weeks (biweekly payments) |
| Fees | $13.38 | $0 |
| Number of Payments | 6 | 4 |
| Amount of Each Payment | $85.57 | $125 |
| Total Cost | $513.38 | $500 |
In this case, the Chase Plan costs marginally more, but offers a longer six month payoff period. If you have the cash to pay your balance in just six weeks, paying $125 every two weeks, you can save a bit more by using the Klarna plan. Otherwise, the Chase Plan may offer more flexibility for you payments over a longer timeframe.
Pro Tip
For longer interest-free financing, consider a 0% APR credit card. Some of the best 0% introductory periods available today offer up to 21 months of no interest on new purchases.
Of course, if you miss a payment or you don't pay in full within the plan period, the cost becomes much higher. Whether through a BNPL third party service or your credit card issuer, missing payments or not paying your purchase off in full can result in more interest, fees, and penalties.
Another thing to consider is the opportunity to earn rewards. If you already have a great rewards credit card, you might earn cash back or points rewards on your purchase. As long as you can pay your balance in full without taking on interest, consider the rewards you might benefit from before you make your purchase.
The Future of Buy Now, Pay Later
With BNPL providers crossing over into cards, and card issuers offering their own versions of BNPL, installment plans for your spending look like they're here to stay. But some experts believe we're only at the beginning of what purchasing options may look like in the future.
In the short term, you'll likely see more and more retailers integrate with BNPL options, predicts Ahon Sarkar, general manager at Helix, a banking as a service (BaaS) platform behind an array of popular fintech products. As competition grows, BNPL companies might begin to provide "specialized hooks", additional incentives like discounts to encourage brand loyalty, and integrate with credit building tools.
Rossman and Butler agree that BNPL will likely expand beyond retail — specifically, into travel, medical, dental, and veterinary services. "I think there's very much a market for predictable lower rate installment financing, because all that stuff is expensive," Rossman says. "And right now there are not a lot of alternatives."
Eventually, the lines between different kinds of credit, including credit cards and BNPL, will begin to blur, Sarkar predicts, giving way to personalized hybrid credit solutions.
"You will start to see the way that we interact with credit as a society change a little bit," he says. "I think you'll see these different credit instruments become more interchangeable…Over time, you'll start to see these things get personalized to each user."