We want to help you make more informed decisions. Some links on this page — clearly marked — may take you to a partner website and may result in us earning a referral commission. For more information, see How We Make Money.
Terms apply to American Express benefits and offers. Enrollment may be required for some American Express benefits and offers. Visit americanexpress.com to learn more.
If you're wondering how many credit cards you should have in your wallet, you're asking the wrong question. Instead, you should make sure you have the right mix of credit cards.
Maybe you want to take your credit card rewards to the next level, score a great welcome bonus offer, or pay down high-interest debts over a long 0% APR introductory period. As long as your credit score is good and you practice responsible habits with your card — like paying your balance in full and on time — a second credit card can help fill the gaps and meet your financial goals.
Whether you're looking for a particular benefit your current card doesn't offer or you want to increase the value of your spending with diversified rewards, here are five reasons to consider adding a second credit card to your wallet, and some important details to look for:
1. Your Credit Score Has Improved
If your first credit card was geared toward helping you build credit, it likely didn't come with many added benefits or rewards. Once you've accomplished your goal of building a better credit score and adopted the good habits to keep you from taking on high-interest debt, it might make sense to start maximizing your spending with new card options you may be eligible for. Look for credit cards with greater ongoing rewards, higher credit limits, and better terms overall.
Applying for a second credit card does temporarily ding your credit score, but it can actually help build your credit over time, especially if you keep your old card account open, too. That's because your overall credit limit will go up and your credit utilization ratio — the second most influential component of your credit score — will go down. Just make sure to keep your ratio well below 30% if you want to sustain a great credit score.
2. Your Spending Habits Have Changed
A change in spending habits is a common reason to get a second credit card, especially amid the COVID-19 pandemic. Many credit card issuers have even evolved their offerings to better align with cardholders' changing financial situations.
For example, after travel restrictions stopped many people from taking full advantage of their travel rewards credit cards with high annual fees, issuers added benefits more aligned with a switch to regular, everyday spending. Common issuers — including Citi, Chase, American Express, and Capital One — increased rewards on dining and groceries, partnered with brands like Uber Eats and Peloton, and offered more perks unrelated to travel at the start of the pandemic, many of which are still ongoing.
If you've had one credit card for a long time, there's a good chance your spending habits have changed. Take the time to make sure your credit card's rewards still match your spending and lifestyle, or consider adding another card to your wallet that's a better fit for your current circumstances.
3. Better Rewards and Benefits
Two credit cards can get you more rewards and benefits than one.
Often, the best way to pair cards is by choosing one card that earns flat points or cash back on all purchases and another card or two that earn bonus rewards in a spending category that makes up a large portion of your budget. If you need some inspiration, consider some of our favorite card pairings, like combining a travel and a cash back card.
Pro Tip
You'll have the best chance of qualifying for a high-value rewards card with a credit score in the "good" to "excellent" range, or at least 670.
A good example of this is the Chase Trifecta. With this strategy, you can combine three Chase credit cards to boost your rewards-earning potential through the Chase Ultimate Rewards Portal. Let's say you already have a Chase Freedom Unlimited® card, and get a minimum 1.5% back on every purchase, along with bonus categories. You could pair it with a Chase Sapphire Preferred® Card to boost your Chase Ultimate Rewards redemptions on both cards by 25%. Plus, you'll broaden your rewards categories, and can qualify for the Preferred's 60,000-point bonus after spending $4,000 in the first three months.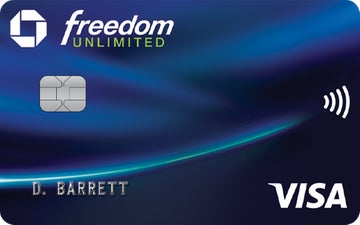 Chase Freedom Unlimited®
Intro offer:

Earn an Additional 1.5% Cash Back

Annual fee:

$0

Regular APR:

18.74% – 27.49% Variable

Recommended credit:

670-850 (Good to Excellent)

Apply Now

At Chase's secure site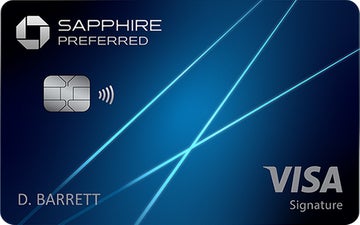 Chase Sapphire Preferred® Card
Intro offer:

60,000 points

Annual fee:

$95

Regular APR:

19.74% – 26.74% Variable

Recommended credit:

670-850 (Good to Excellent)

Apply Now

At Chase's secure site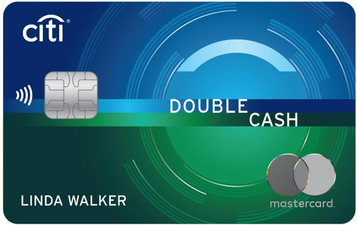 Citi® Double Cash Card
Intro offer:

N/A

Annual fee:

$0

Regular APR:

17.74% – 27.74% (Variable)

Recommended credit:

670-850 (Good to Excellent)

Learn more

At our partner's secure site
4. Pay Down Credit Card Debt
Another common reason to open a second credit card is to pay down debt. If you're carrying a high balance on a credit card, you can save interest and speed up your debt payoff with a balance transfer card.
Credit cards designed for balance transfers often offer a 0% interest period that ranges from 12 to 18 months on transferred debt. Balance transfers come with fees, usually between 2% and 5% of the amount transferred, depending on the card. Even with the fee, these cards can help you pay down your principal debt balance more quickly without worrying about interest.
Just make sure you have a plan to pay your balance in full during the introductory period. If you don't, you'll start accruing interest at the new card's ongoing APR and you may end up in a cycle of debt all over again.
One of our top picks for balance transfers is the U.S. Bank Visa® Platinum Card* at 18 billing cycles (after which there's a 18.24% to 28.24% variable APR). The card doesn't offer ongoing rewards, but its 0% introductory APR period is hard to beat for anyone looking to eliminate credit card debt.
5. Finance a Large Purchase
Opening a second card with 0% interest introductory offer on purchases can help you finance a big purchase — such as a new appliance or a car repair — without accruing interest. You can generally find cards with 0% interest periods on purchases lasting anywhere between 12, 15, or 18 months.
Once the introductory period ends, you'll begin to accrue interest on any current balance, so make sure you have a solid plan to pay it off beforehand. By making payments within the 0% interest period, you're essentially using the card as a no-interest loan to fund larger purchases. Many of these cards also offer rewards and benefits that you can take advantage of after you've paid down your initial purchase balance. NextAdvisor's top picks for introductory 0% interest offers on new purchases include the U.S. Bank Visa® Platinum Card, Citi Simplicity® Card and Chase Freedom Unlimited®, among others.
Bottom Line
There are plenty of reasons to open a second credit card, but before you apply make sure you're ready to take on the additional responsibility. You'll need to have financial discipline to manage multiple cards, pay your bills on time and in full, and spend only what you can afford.
If you trust yourself to do that, you're likely ready for that second credit card. As a starting point, see our favorite credit cards on the market.
*All information about the U.S. Bank Visa® Platinum Card has been collected independently by NextAdvisor and has not been reviewed by the issuer.