We want to help you make more informed decisions. Some links on this page — clearly marked — may take you to a partner website and may result in us earning a referral commission. For more information, see How We Make Money.
Terms apply to American Express benefits and offers. Enrollment may be required for some American Express benefits and offers. Visit americanexpress.com to learn more.
The only thing more satisfying than earning credit card rewards is spending those rewards on something special. If you understand your credit card rewards programs and spend wisely, you can maximize your rewards for more free flights, gift cards, and cash.
But will the IRS come knocking if you don't report those rewards on your tax return?
Whether credit card rewards are taxable depends on the situation — specifically, how you earned the rewards. Here's everything you need to know about the tax regulations surrounding credit card rewards, so you can spend less time worrying about the tax implications of your free vacation, and more time enjoying it.
Types of Credit Card Rewards
There are several types of credit card rewards, and many credit card issuers offer flexible redemption options for the points you earn. "The most important thing isn't whether they're calling it points or cash back or miles, it's what they're worth and what you can redeem them for," says Beverly Harzog, a credit card expert and Consumer Finance Analyst for U.S. News and World Report. Credit card rewards generally come in three types:
Rewards Points or Miles
Travel credit cards often earn points or miles which can be redeemed for travel. Some credit card issuers allow you to redeem these points for a variety of options, such as a statement credit, cash back, or booking travel. For example, the Capital One Venture Rewards Credit Card earns 2X miles for every dollar you spend, and you have the flexibility to redeem those rewards however you see fit.
Keep in mind, though, that points and miles usually get a better redemption value when you use them to book travel. This is especially relevant with the Chase Sapphire Reserve®, for which your points are worth 50% more when you use them to book travel through the Chase Ultimate Rewards Portal. Considering you can get up to 10X points in certain spending categories, that means you could get up to $15 towards travel for every $100 you spend.
Cash Back
Cash back credit cards usually have a straightforward earnings rate and typically don't offer a boosted value from your points on travel redemptions. These cards make sense for infrequent travelers or those who prefer an uncomplicated rewards system. "I like cash because it's easy, there are no restrictions, and I can use it for anything I want to," says Eric Bronnenkant, CPA, CFP and Head of Tax at Betterment.
For example, the Citi® Double Cash Card earns 2% back on every purchase without an annual fee. Some cards also have higher rewards rates for certain categories — the Blue Cash Preferred® Card from American Express offers 6% back on up to $6,000 per year in U.S. supermarket purchases.
Sign-Up Bonuses
"A sign up bonus is one of the incentives that credit card issuers have to get new customers for their credit cards," says Harzog. Typically, you'll need to spend a certain amount of money within the specified timeframe to earn the bonus, but you should never spend more than you normally would to get the points. "What's really important to remember with the sign-up bonus is that you're using the card for things you would buy anyway," Harzog adds.
Bronnenkant also brings up something else to keep in mind. "There are some cards that do have relatively high points and miles for doing a switch, but they may not be the most attractive cards in the long term," he says. You'll want to make sure the card has ongoing rewards that meet your needs before applying. For example, the Chase Sapphire Preferred® Card offers a lucrative 60,000-point sign-up bonus (after spending $4,000 in the first three months) worth $750 towards travel booked through Chase Ultimate Rewards and also has a robust ongoing points system. The Platinum Card® from American Express offers a whopping 100,000 points after you spend $6,000 in the first six months, while also having a high rewards rate on travel and dining purchases. Keep in mind that bonuses are typically much higher for cards that carry an annual fee, which could help you offset the cost for the first year.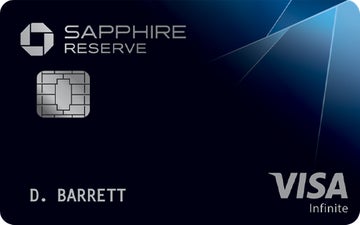 Chase Sapphire Reserve®
Intro offer:

60,000 points

Annual fee:

$550

Regular APR:

19.24% – 26.24% Variable

Recommended credit:

740-850 (Excellent)

Apply Now

At Chase's secure site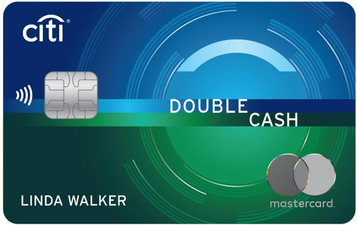 Citi® Double Cash Card
Intro offer:

$200 Cash Back

Annual fee:

$0

Regular APR:

16.99% – 26.99% (Variable)

Recommended credit:

670-850 (Good to Excellent)

Learn more

At our partner's secure site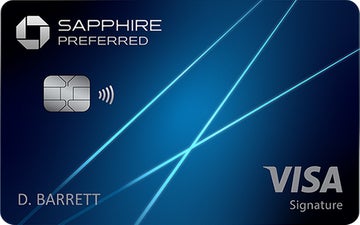 Chase Sapphire Preferred® Card
Intro offer:

60,000 points

Annual fee:

$95

Regular APR:

18.24% – 25.24% Variable

Recommended credit:

670-850 (Good to Excellent)

Apply Now

At Chase's secure site
Are Credit Card Rewards Taxable?
Whether you need to pay taxes on your credit card rewards depends on the situation. However, the distinction lies in how the rewards are earned, not how they're redeemed.
Pro Tip
Credit card rewards aren't taxable as long as you spend something to earn them.
"In general, the IRS doesn't really differentiate between cash or points," says Bronnenkant. Instead, the IRS looks at what you did to earn those rewards, regardless of how you spend them. Here's what types of rewards are not taxable, and which are.
Non-Taxable Rewards
Points, miles, and cash back rewards that you earn from making purchases with your credit card are not taxable. The IRS considers these rewards to be a discount.
"As a general rule, if you are receiving cash back or points for spending money, in general what you are receiving is not taxable, as it's really considered to be a return of your own money," says Bronnenkant.
So if you spent $3,000 to earn a signup bonus, the value of that bonus does not need to be reported on your tax return. And if you earned 1.5% cash back or 2X miles on your purchases, those rewards would not be taxable, either. Most rewards that you earn from your credit card issuer fall under this category.
Taxable Rewards
Rewards are taxable if you received the incentive without having to spend anything. This is where it gets tricky, says Harzog. "When you do accept a bonus or reward and you didn't have to do anything to earn it, it's qualified as a gift, so you may want to check with your tax preparer," she says. The IRS considers certain types of gifts to be taxable.
Bronnenkant has an example. "Let's say I signed up for a card and I'm getting my 1.5% cash back and then the card offers me $200 or 10,000 points because I referred a friend. I didn't have to spend anything to get that benefit, so in that case, whether I'm getting points or miles, I generally do have to pay taxes," he explains.
Another situation in which you might be required to pay taxes is if you used your personal credit card for a business expense and received cash rewards. While the IRS does not consider miles or points used for future travel to be taxable, you must report rewards from an employer-reimbursed purchase on your tax return if they come in the form of cash.
Also, keep in mind that if you use a business credit card to make purchases that are tax-deductible, you must subtract the rewards from the total value of your business expenses before claiming the deduction. For example, if you used $100 in miles to pay for part of a $500 flight for a business trip, you can only claim a deduction for the $400 you paid out of pocket.
How to Report Credit Card Rewards on Your Taxes
If the reward exceeded $600, you would receive a 1099-MISC from the credit card issuer to include with your tax return. However, Bronnenkant notes that "Even if you don't receive a 1099 for it, that doesn't mean that you don't have to pay taxes." There's a catch-all line for reporting other income on your tax return, he says, and it's your responsibility to include any bonuses or rewards that you received without having to spend any money.