Nearly three thousands guns were sold to people with criminal records, mental illnesses or other prohibitive circumstances in 2015, according to the FBI's latest operations report on background checks, released in late September.
That's the result of what many see as a flaw in the FBI's National Instant Criminal Background Check System (NICS). At licensed firearm dealers–but not private shows or sales, including those facilitated online–a background check is required to determine the prospective buyer's eligibility. Data show that roughly 90 percent of these checks come back with an answer immediately, but the remainder are delayed so the FBI can further investigate eligibility.
If three business days pass without a verdict from the FBI, licensed dealers can sell the gun anyway, unless prohibited by local law. If the background check later comes back negative, federal authorities are supposed to retrieve the weapon.
This provision, technically called a "delayed denial," became more commonly known as the "Charleston loophole," for enabling Dylann Roof to purchase a handgun he later used to kill nine people in a Charleston Church in June 2015. In an email to TIME, FBI spokesperson Stephen Fischer said he could not confirm that FBI's 2015 data included Roof's gun, due to pending litigation.
Since 1998, the delayed denial provision has put a total of 58,779 guns in the wrong hands. Click or tap the arrows in the interactive chart below to see how the process breaks down.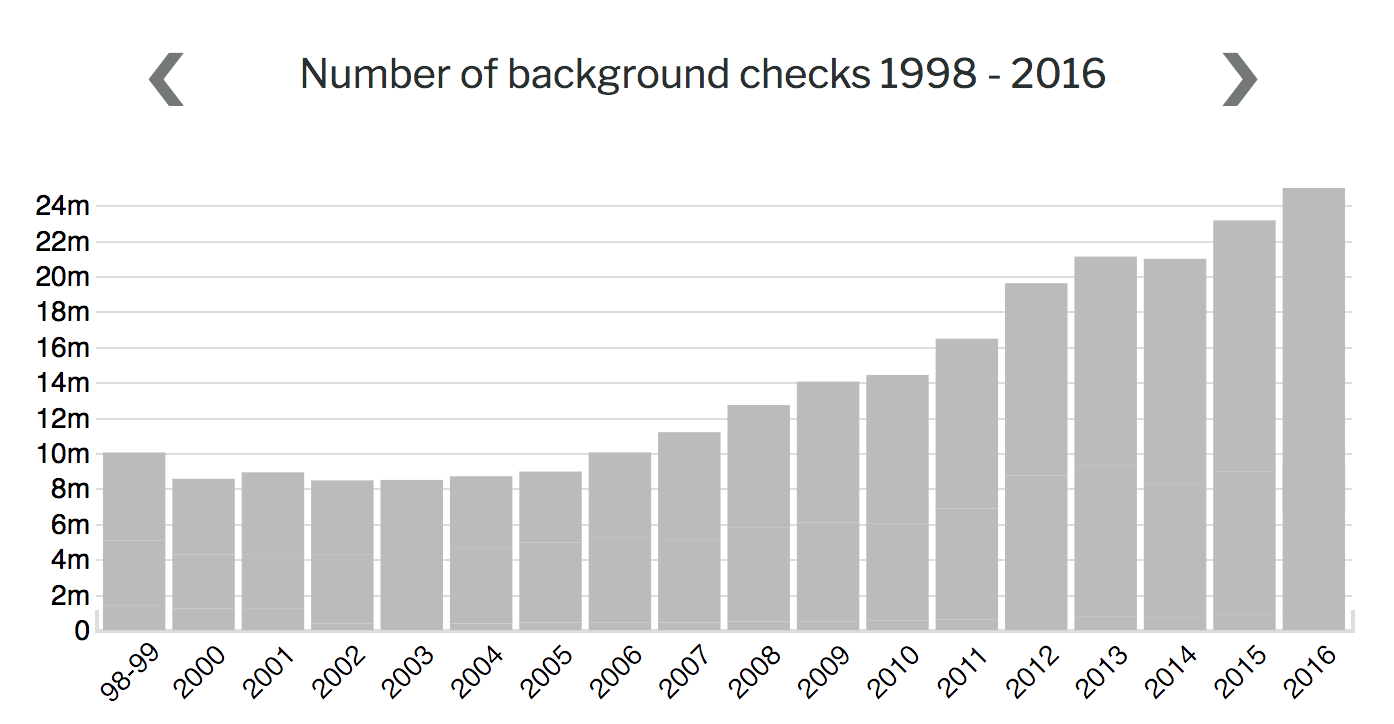 Delayed denials are referred to the Bureau of Alcohol Tobacco and Firearms (ATF) for retrieval. In an email to TIME, spokesperson Amanda Hils said ATF does not publish the number of guns retrieved, in 2015 or previous years.
A 2014 Government Accountability Office (GAO) report criticizes ATF for poorly tracking firearm retrievals across the organization. Since then, the bureau has allowed managers to monitor delayed denials investigations, according to a Department of Justice audit also released late last month.
The audit also highlights room for improvement. Due to a longstanding disagreement between the FBI and ATF regarding the definition of "fugitive from justice"—a disqualifying category for firearm sales—there are 2,183 delayed denials from 1999 to 2015 that ATF has not retrieved. In 2010, the FBI referred the issue to the Office of Legal Counsel, which settles disputes between agencies. No verdict has been rendered since.
More Must-Reads From TIME
---