As Christian feminist theologians, we have devoted our lives to promoting the full inclusion of women in Christian churches. No one knows better than we do the horrible history of Christian churches as it relates women both in the church and throughout the world. And in the midst of this history, there is no one who symbolizes the power of church patriarchy more clearly than the patriarch of the church, the pope. Given this, it may seem strange that as feminists, we are still excited about Pope Francis's visit to our community, New York City, this week.
Here's our feminist theological scorecard on the pope:
Positive: On so many issues that disproportionately affect women, this pope has used his platform to advance public policy and to shape the consciences of the people who hear his message. The pope has primarily targeted unfettered greed and global capitalism in its current form, manifested through the twin evils of climate change and economic injustice. In nations that have been most scoured by global capitalism, women bear the brunt of the challenges associated with these crises. No pope in recent memory has so effectively challenged the economic status quo and the devastation of our "shared home" both in word and in deed.
In addition to policy, the pope has also taken major steps in his own institution to further include women. He has not pursued the interrogations of women religious orders, unlike previous Vatican leadership. In fact, he has even met with them, hearing them voice their concerns. He has washed the feet of Muslim women and acknowledged that the Church needs a better "theology of women." This is good.
He has also taken serious steps in the wake of the sexual abuse scandal. While we often think of this issue primarily affecting young boys, this issue has also tragically impacted women and girls. For the Catholic Church to be a force for good for women, it needs to continue down this path of true confession and repentance.
Negative: There are still major problems. The continued patriarchy of the church is epitomized most clearly in its theological claim that only men can be priests. This policy that deems women as incapable of serving as clergy simply due to their sex is blatantly wrong, and it stands in stark contrast to the pope's own larger vision for the church, a diverse, thriving institution always welcoming more people. Indeed, as long as the church believes only men can be leaders, it can't help but to perpetuate gender injustice and promote a theology that harms women. We cannot lose sight of the importance of this issue.
Though Francis doesn't have a perfect record, our scorecard ends on a note of hope. We believe Pope Francis has the capacity to listen to and learn from women, and that he can set his church on yet another course toward justice, that he can lead all of our communities of faith to welcome and celebrate the leadership of women. If we are to journey with the Pope towards a better world, we must all be able to do so—all genders, indeed all people, held within the endless diversity of God's amazing created order.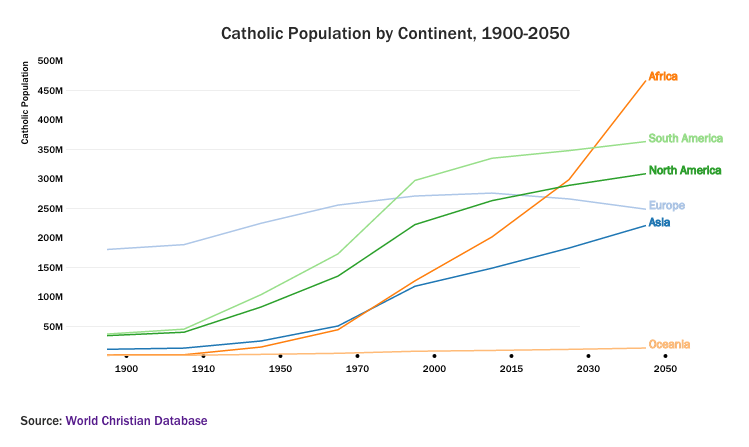 More Must-Read Stories From TIME
---