Pope Francis might steal the thunder while he's in the U.S. this week, but when he leaves at the end of the month, Stephen Colbert will regain his crown as one of the most popular Catholics in America.
Many wondered what would change about Colbert's on-show persona after he left Comedy Central last year to replace David Letterman on CBS's The Late Show. After his first few weeks, it's clear that one thing won't change: Colbert's role as the best Catholic PR man around.
Colbert isn't shy about expressing his love for his faith on television. He recently delivered this humorous appeal asking Francis to make an appearance on The Late Show during his New York travels Thursday. Even if Francis doesn't show up, Colbert's got a backup: Miami Archbishop Thomas Wenski.
A relatively unknown Catholic bishop might seem like an odd choice for Colbert to interview. But the 51-year-old comedian insisted on Wenski after seeing him quoted in The New York Times in response to Pope Francis's groundbreaking environmental encyclical this past June.
What's behind Colbert's Catholic agenda? It likely isn't politics, but an authentic, joyful, and practical faith. Colbert, who teaches Sunday school at his New Jersey parish, shared some of that faith in a recent interview with GQ:
Colbert isn't afraid to ask others about their faith, too. He recently asked Joseph Biden, the first Catholic vice president of the U.S., how Biden's faith has sustained him through the grief of losing his son Beau to brain cancer this past May.
"The faith doesn't always stick with you," Biden said. "Sometimes it leaves me." But Biden said his faith gave him impetus to keep going: "You gotta get up. And I feel like I was letting down Beau, letting down my parents, letting down my family if I didn't just get up." Quoting his mother, Biden said, "as long as you are alive you have an obligation to strive, and you're not dead until you see the face of God."
Biden also told Colbert, whose father and two of his brothers died in plane crash, "The people I'm most drawn to are people who've been hurt—and I'm not going to embarrass you, but you're one of them, buddy."
Colbert said if he were to interview the pope, he would ask him a simple question: What do you do to get that smile on your face in the morning?" The talk-show host says that Francis gives him "hope that the message of joy that he wants to spread right now can be seen as not revolutionary, but a manifestation of something that was always there."
Colbert's joyful proclamation of his faith is an antidote during this age of doubt. His public Christian witness can communicate to the American people the basic notions of faith: that God loves us, Jesus walks with us, and the Church welcomes us—without exception.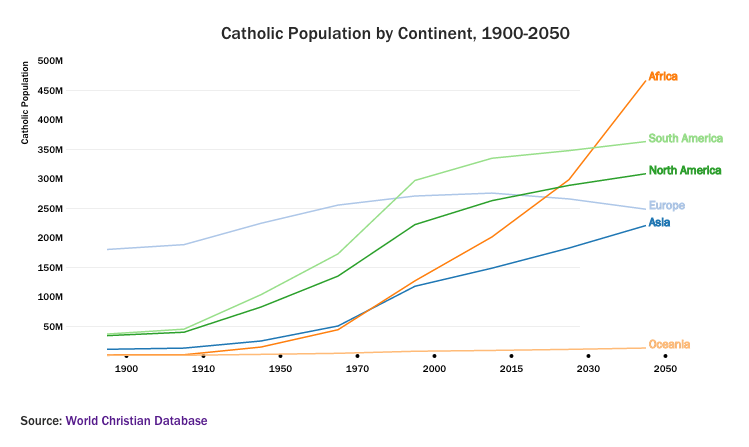 More Must-Reads From TIME
---