On Thursday, we learned the name and full cast for the 24th James Bond movie, which will be released in theaters in Oct. 2015. Daniel Craig will suit up again as the movies' most famous spy in a picture to be called "Spectre." Along with Craig, the film will star Monia Bellucci and Lea Seydoux as "Bond girls" Lucia Sciarra and Madeleine Swann. Ben Whishaw returns as gadget man Q. Ralph Fiennes will be the new spy chief M.
With more than a half century of history, few film series have driven greater debate about casting choices. Would you rather see Angelina Jolie or Idris Elba bump Craig out of the lead role? Think the Bond bosses should drop the "Bond Girl" role entirely and make Benedict Cumberbatch play the next generation of eye candy? Here's your chance to select your own fantasy James Bond cast. Cast all five roles, and your selection will be saved to share with friends using the buttons below.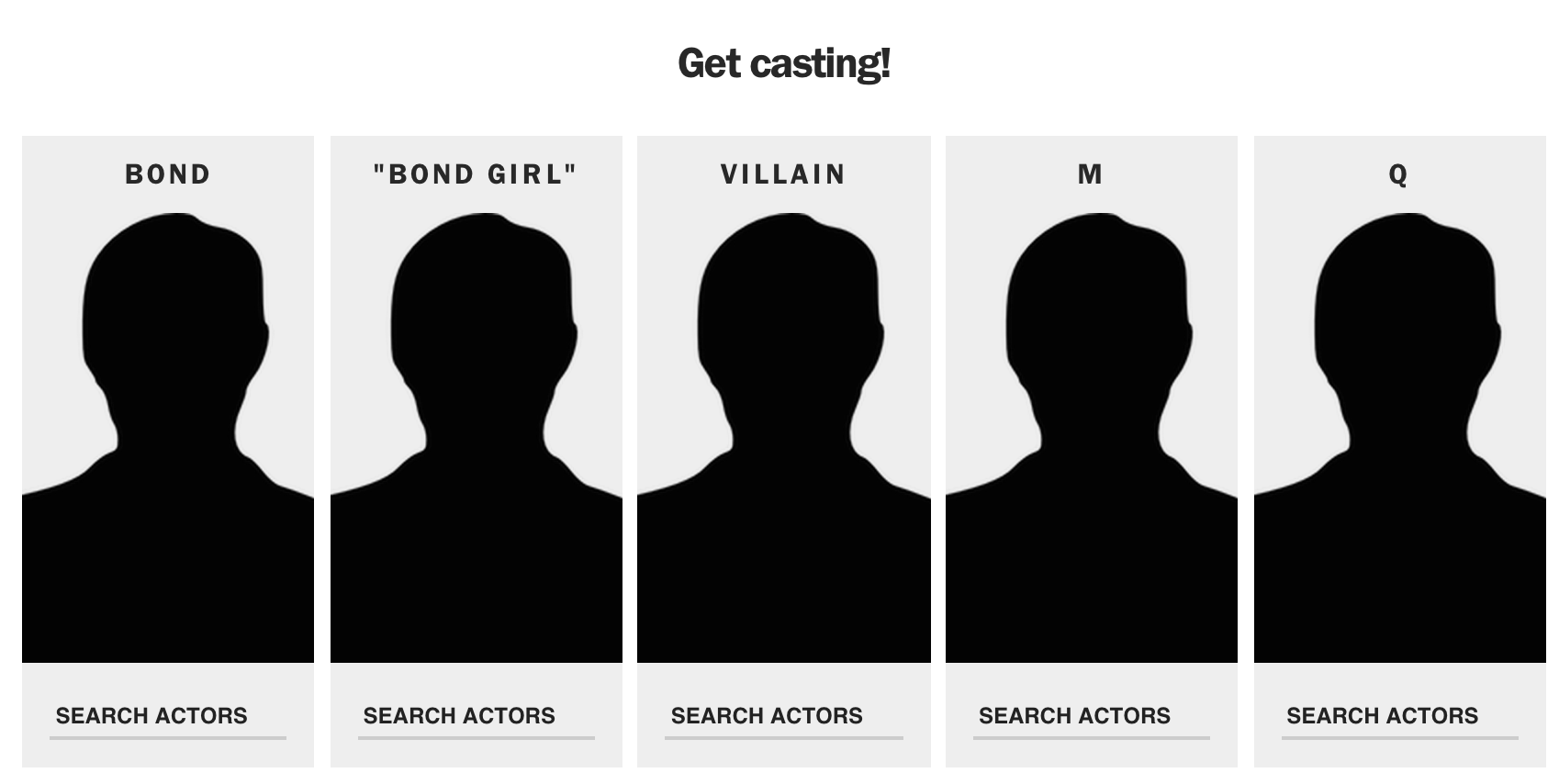 Photographs and actor information via IMDB.
Read next: James Bond is Back and the New Cast Has Been Revealed
More Must-Reads From TIME
---