The U.S. soccer team plays its first match of the World Cup against Ghana Monday evening in Natal, Brazil. According to FIFA, Ghana ranks 37th in the world and the U.S. 13th. But there's more than a ranking when it comes to comparing teams.
Click the filters to see how the players match up in market value and performance during the 2013-2014 club season. Or compare the market value of all World Cup teams.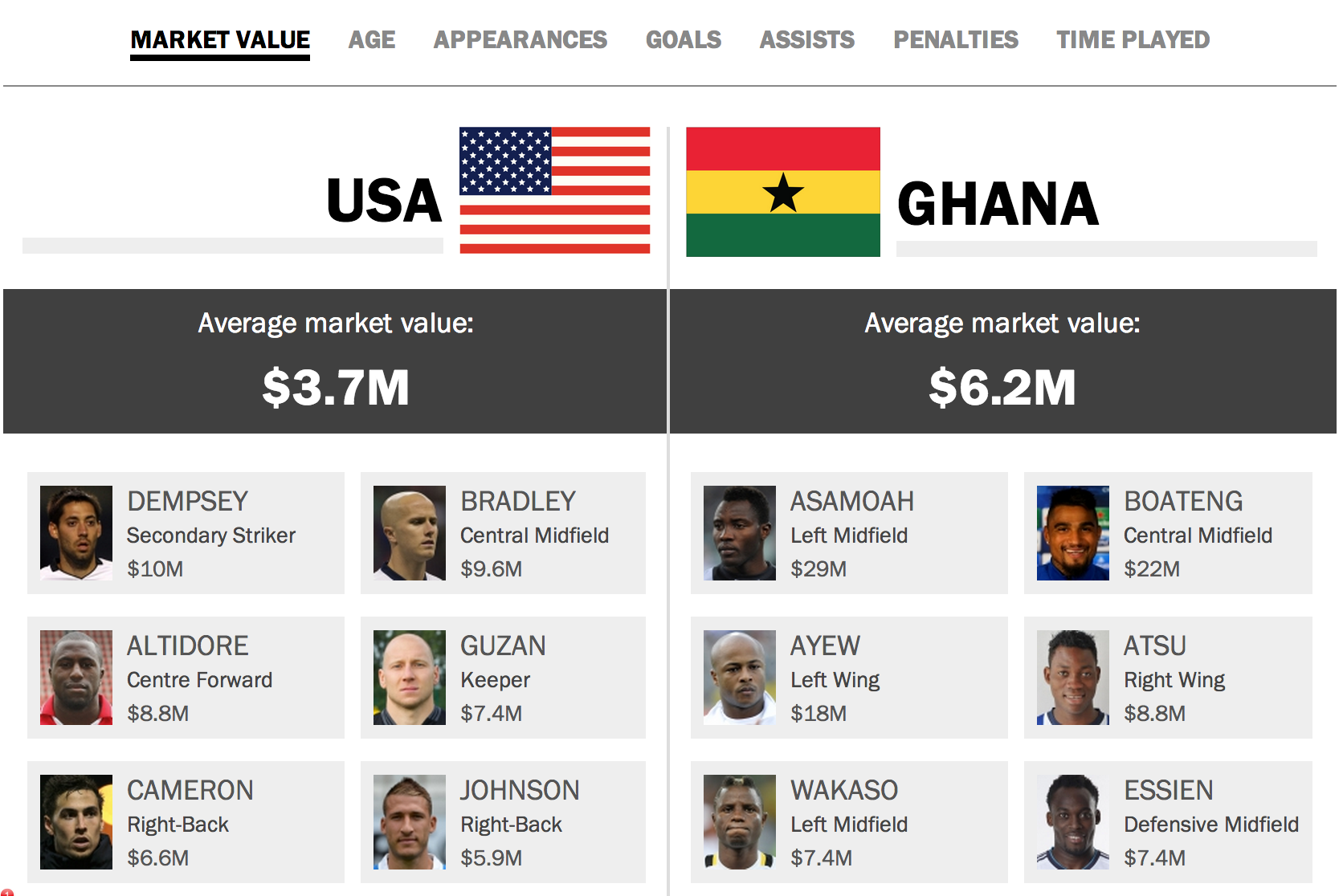 Methodology
Data for market value and performance taken from Transfermarkt. Market values are converted at $1.67 per pound. All flags: Getty Images.
More Must-Read Stories From TIME
---