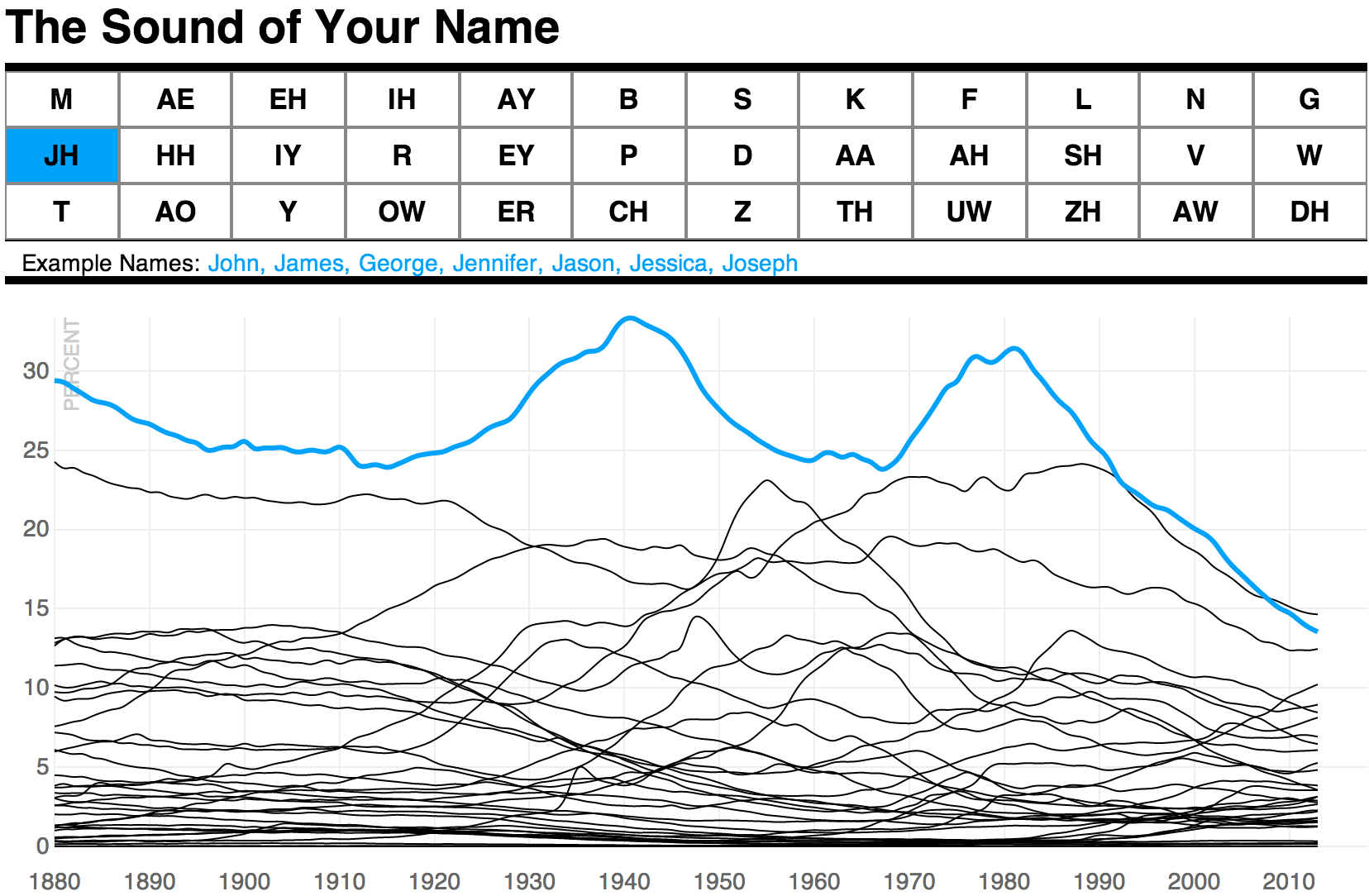 See TIME's Baby-Name Predictor
Flip through your contacts and odds are you'll find a few Jessicas, Jennifers and Johns. Until very recently, the soft g — found at the beginning of most J names and G names like George and Ginnie — was by far the most popular sound used in baby names in the U.S.
Just as individual names rise and fall in popularity, researchers have found that the sounds (or phonemes) used in names also go in and out of fashion. Up until 2008, the names beginning with a soft g had the largest share among the 36 phonemes, going back all the way to 1880, when the data from the Social Security Administration begins. It was finally overtaken by the k phoneme, found in Katie, Christina and Kevin.
Each line on the graph above represents one phoneme's percentage of names in each year. While the soft g (identified as jh) and k phonemes still have the highest number of names, they are steadily declining while those like xo (Xavier and Zander) and ao (Oscar, Aubrey) are on the rise. These changes reflect a broader trend of increasing distribution of names among phonemes. In 1880, jh owned 29% of the market. Now it only holds 13%. As America becomes increasingly diverse, so does the sound of its names.
The source code for the data used in this project is available on Time's GitHub page.
More Must-Reads From TIME
---